Primewest Rebrands to Centuria
17 October 2022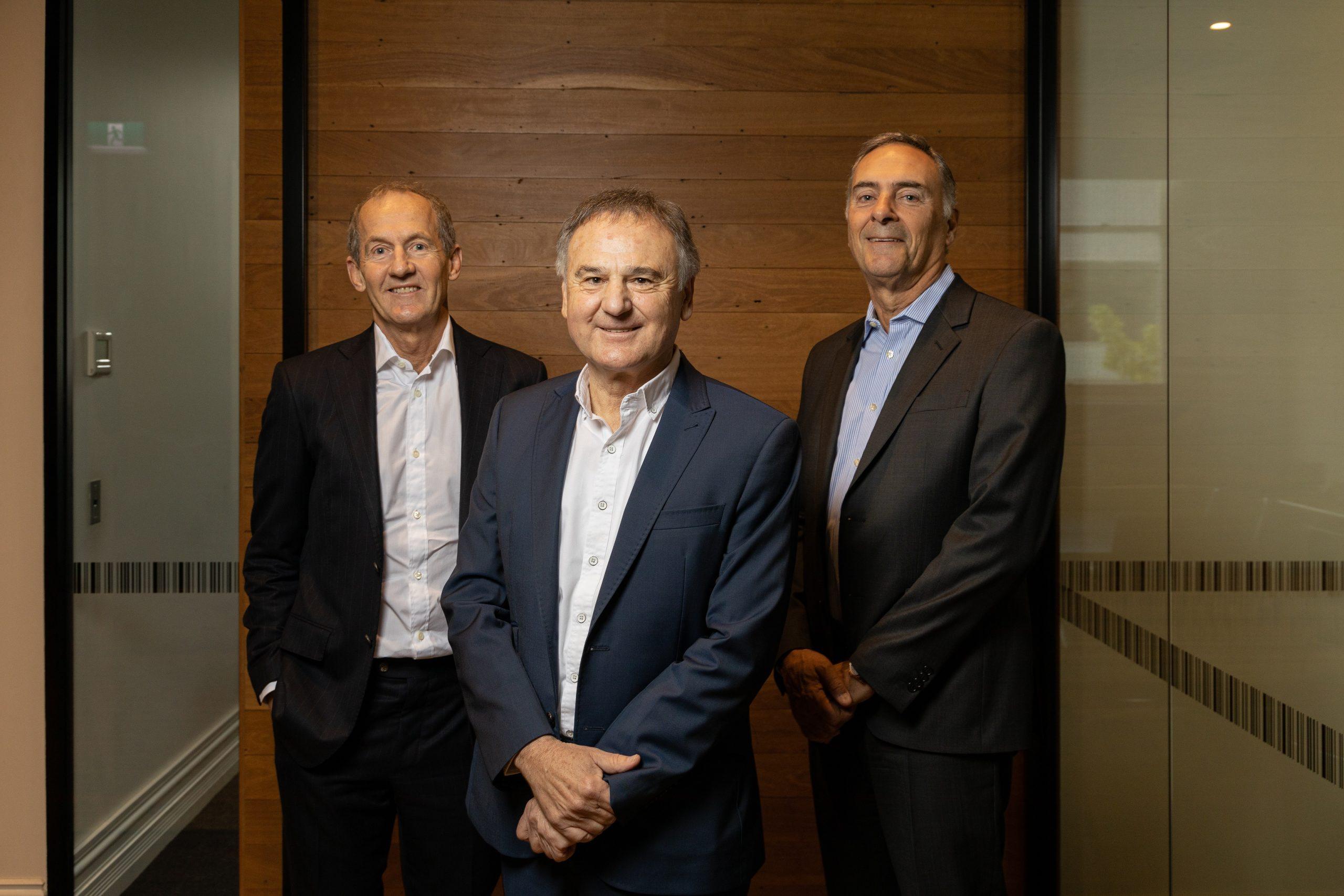 Perth-based real estate funds manager, Primewest, has announced it has formally adopted the brand of its parent company, Centuria Capital Group and from today will solely be known as Centuria.
The rebranding comes 13 months after the entities merged and marks the Group's significant expansion throughout Western Australia with regard to its assets under management (AUM) and growing workforce.
Centuria's Western Australian platform now totals $4.2billion, which accounts for 22% of the Group's entire Australasian real estate AUM.
The company has also significantly invested in its Perth team, growing 37% to 85 personnel. To support this expansion, Centuria has relocated to Level 27, 140 St Georges Terrace, taking more than 1,100sqm which is a 40% increase from its previous Murray Street office.
David Schwartz, John Bond and Jim Litis, who founded Primewest in 1995 said, "This is a new era for our company and we believe, now that our investors are familiar with the wider Centuria Group, it is an ideal time to change to the Centuria brand. With a number of new colleagues joining the fold, it also made sense to come under the one umbrella with our co-workers across east coast Australia, New Zealand and The Philippines.
"This is still the same highly proficient group of professionals who have managed our investors' funds for years. Nothing else about the business has changed. We are continuing to do what we do best – just with a different moniker."
When the WA business merged, it brought three new real estate verticals to the wider group, namely Daily Needs Retail (DNR), Large Format Retail (LFR) and Agriculture. The Group's balance sheet facilitated further growth across these sectors with DNR expanding 39% to $1.8billion, LFR increasing 23% to $1.6billion and Agriculture growing 300% to $0.4billion.
John McBain and Jason Huljich, Centuria Joint CEOs, added "Since the Primewest business merged with Centuria, our collective real estate platform has grown beyond our expectations, especially across our newer real estate sectors. This is largely thanks to the talented WA team. Together, we have one of the largest and most successful capital transactions teams in the nation in addition to a significant facilities and property management teams who are at the coalface of tenant relationships.
"We both have immense respect for David, John and Jim who continue to lead our WA colleagues and intend to do so for the foreseeable future."
Within the past year, the WA team acquired several high-quality, local assets include the $71million Northgate Shopping Centre in Geraldton, the $34million Byford Village Shopping Centre and more recently a 50% interest in the Allendale Square office tower.
Further afield, the team also acquired a six-vineyard portfolio acquisition for the Primewest Agriculture Trust No. 1 (PWAT1) and launched the Primewest Agriculture Trust No. 2 (PWAT2), seeded with the $54million "Moora" Almond Orchard located in Hillston, NSW.
On the retail front, iconic acquisitions throughout Australia include the $202million West Village retail asset (Brisbane), the $42million Hurstville Retail Centre (Sydney) and the $60million Cameron Park Plaza (regional NSW).