Pellicano Commences work at $85m Hillyard House
21 October 2022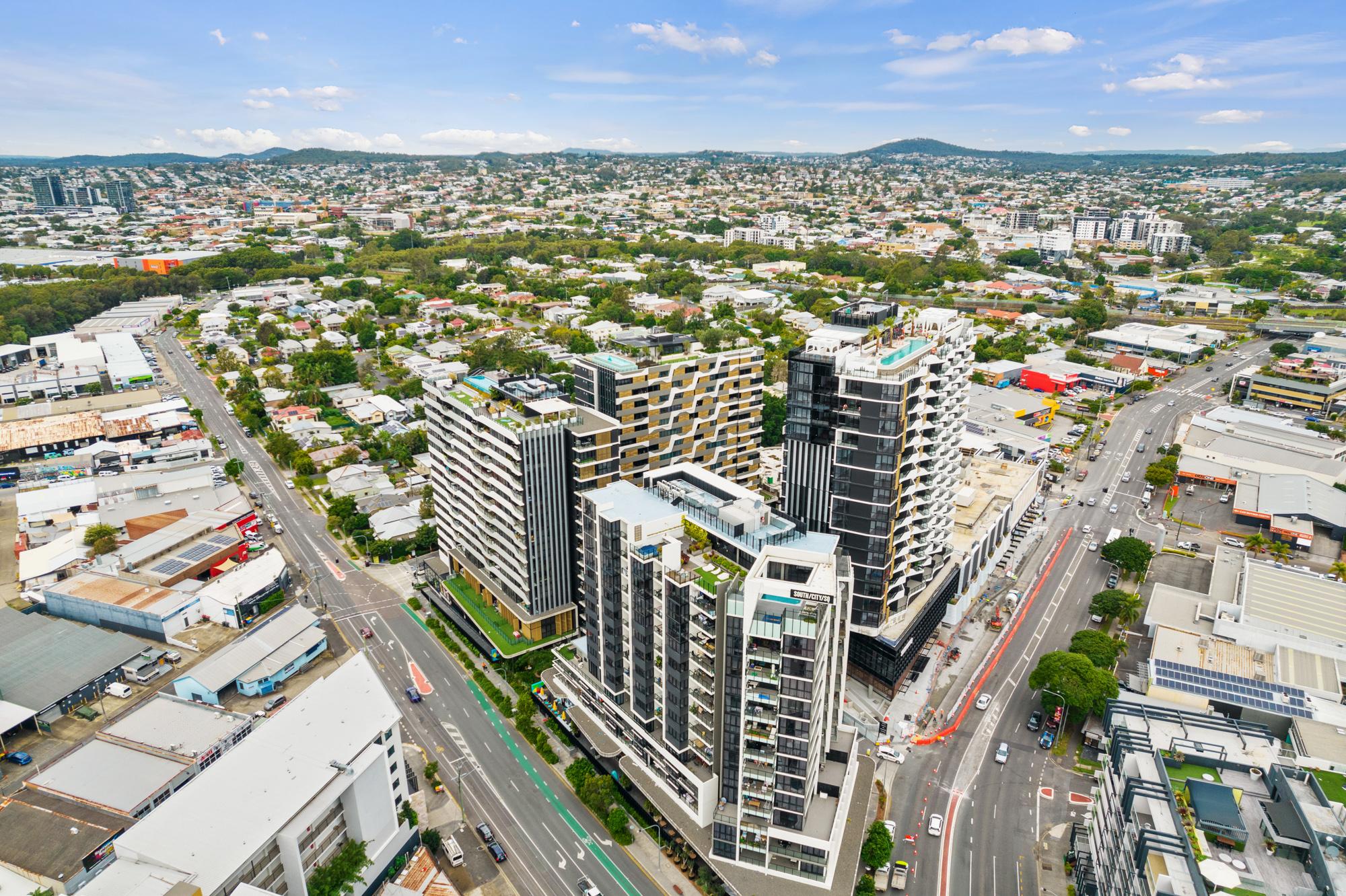 Pellicano has advanced its rapidly growing build-to-rent pipeline, with works commencing on the $85 million Hillyard House – the next stage of the $700 million South/City/SQ precinct, in partnership with Perri Projects.
South/City/SQ now comprises of 570 apartments across four complete residential towers and 15,000m² of retail – including national retailers like Woolworths, Angelika Film Centre by Reading Cinema and Priceline, well-known local dining venues, a European-inspired Market Hall, and a slew of resident amenities.
The 150-apartment, 15 level build-to-rent project, designed by architect DBI Design and interior designer Clo Studios, is characterised by its distinctive curved façade, Palm Springs-inspired aesthetic of warm pastel colours, and the Oculus and RPS-designed Secret Garden – which adds another open public space to the area alongside The Square, while also acting as pedestrian link between Sword Street and the precinct's main area.
The Hillyard House rooftop amenity brings together a heated magnesium pool – complete with swim- up island lounge, cabana lounges, panoramic city views, and a wellness zone with a sauna, steam room and massage treatment rooms.
The commencement of construction coincides with the Palaszczuk government's decision to scrap its controversial land tax – which opened the door to more interstate investment, and gave Pellicano the confidence to re-commence works across its portfolio.
Pellicano had put a temporary hold on its upcoming sunshine state projects while it waited for more information on the tax and its implications – the Queensland government's decision to drop its property tax has given us the ability to push on with our upcoming developments in the state, says managing director Nando Pellicano.
" We had been watching the Queensland government for some time – we haven't known what the full implications of the new tax would be, so we had put a temporary hold on proceeding with new projects.
" With the decision now made we are much more confident to proceed with Hillyard House – build-to- rent will continue to be a big part of our upcoming projects in Queensland, and so we are looking forward to bringing the product to market," he said.
Hillyard House is the fifth build-to-rent project currently under construction for Pellicano, adding to the nearly 500 residences underway – including the 77-residence Perry House in Bowen Hills, the 70- residence Solarino House in Brunswick, the 63-residence Pivot House in Geelong and the 110- residence Berwick House in Fortitude Valley.
Pellicano Living – the group's residential platform – now offers its members a choice of close to 600 completed apartments across eight locations and delivers hotel-style amenities for residents. This focus on service has culminated in strong demand for residences at Pellicano projects, including the recently completed Stanley House.
Hillyard House will add 254sqm of ground-floor retail and 187sqm of all-day dining to the South/City/SQ precinct plus basement carparking, electric vehicle charging and parcel lockers.
South/City/SQ's extensive hospitality and retail offerings have driven demand among younger tenants. Sasso Italiano, Casa Chow, and Ha'Ne Sushi recently opened their doors at the precinct adding to a strong line-up of national operators like Woolworths, BWS, Priceline and Angelika Film Centre by Reading Cinema.
" The dining and nightlife aspect of South/City/SQ continues to be a big drawcard – and Hillyard House will enhance that even further – recent openings like Sasso Italiano and Casa Chow have really added to the mix, while the upcoming South City Wine and Purple Palm will prove extremely popular among locals and visitors alike," Pellicano concluded.