Owner-occupier housing loans fell 9.3% in September
3 November 2022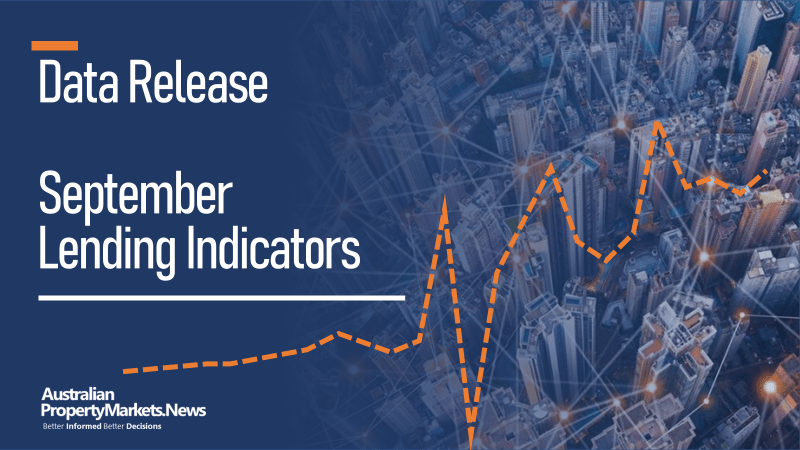 The value of new loan commitments for housing fell 8.2 per cent to $25.1 billion in September 2022 (seasonally adjusted), after a fall of 3.4 per cent in August, according to data released today by the Australian Bureau of Statistics (ABS).
Katherine Keenan, ABS Finance and Wealth Spokesperson, said: "The value of new owner-occupier loan commitments fell by 9.3 per cent in September, while the value of new investor loan commitments fell 6.0 per cent.
"Although housing lending has fallen for four consecutive months, the value of loan commitments in September remained well above pre-pandemic levels. Owner-occupier loans in September were 23 per cent higher than in February 2020, while investor loans were 60 per cent higher."
The number of new loan commitments to owner-occupier first home buyers fell 8.3 per cent in September 2022, following a rise in August of 10.4 per cent. The fall was seen across all states and the Australian Capital Territory. The Northern Territory number was the same as in August. First home buyer loans remained well below the January 2021 peak and have been similar to levels seen in 2019 in recent months.
The value of borrower refinancing of owner-occupier housing loan commitments between lenders fell 7.2 per cent in September but remained 15 per cent higher than a year ago, at $11.9 billion. This followed a 2.8 per cent rise in August to an all-time high of $12.8 billion.
At the national level, the average loan size for owner-occupier dwellings, including construction and the purchase of new and existing dwellings, fell slightly in September from $589,000 to $588,000 (in original terms). Loan sizes remained 23 per cent higher than February 2020.
The value of new loan commitments for fixed term personal finance fell 5.2 per cent (seasonally adjusted) in September 2022. Lending for the purchase of road vehicles fell 6.8 per cent, while lending for personal investment fell 10.0 per cent.