'Next generation' of office space to provide much needed supply to Adelaide CBD
19 October 2023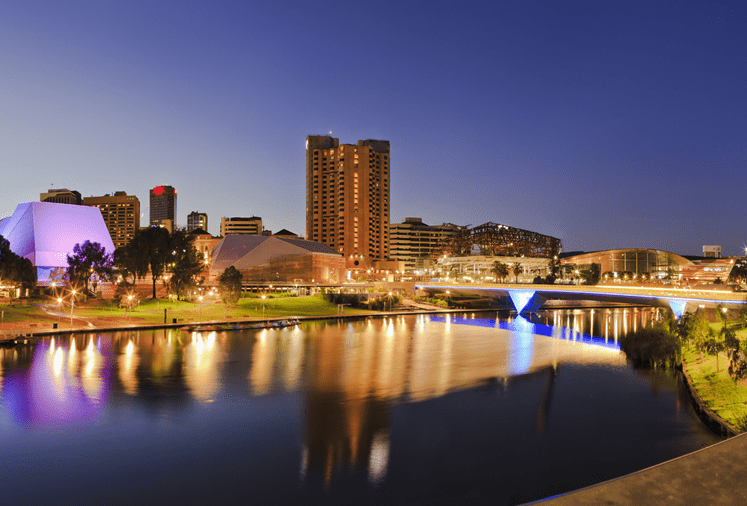 The undersupplied Adelaide CBD office sector is set to be boosted by an influx of new stock, with the next generation of office space set to be introduced to the market.
Over the past 20 years the Adelaide CBD office market has experienced the lowest average supply additions to overall stock of all major Australian capital cities. Despite this, the city is set to enter into a new supply cycle, which combined with resurgent return to office figures from the PCA of 80 per cent occupancy through February 2023, suggests a new era of office for the Adelaide CBD.
Close to 90,000sqm of stock is currently being delivered through new developments in the CBD, most notably close to 40,000sqm at 60 King William Street, >40,000sqm in the One Festival Tower and 6,328sqm at 185 Pirie Street, some of which is already available, and others slated for completion throughout the remainder of 2023.
"The response so far to this new space has been overwhelmingly strong, with the pre and tentative commitment rate at 89 per cent as of August 2023," SA State Chief Executive James Young said.
"The current influx of new supply is well timed despite an increase in the vacancy rate across A- and B-Grade assets for the first half of 2023, aligning with the ongoing flight to quality and experience trend, along with a substantial number of upcoming expiries over this supply cycle. These factors combined will assist in both commitments to new supply plus the take-up of better quality backfill space."
Premium and A-Grade stock have led the way for net absorption throughout the year, accounting for 19,764sqm to July 2023. Colliers H1 2023 data also reveals a significant 78.3 per cent of the total transacted office space was from businesses seeking to expand or upgrade their premises, while there was a 28.6 per cent surge in enquiries for office space of 3,000 sqm or more when compared to H1 2022.
"This has resulted in a bifurcation between classes, with a preference for higher-quality office space. A-grade assets in particular have reaped the rewards, constituting 89 per cent of the total area transacted and demonstrating the most robust growth in leasing deals within this category," Colliers Data and Research Analyst Sissi Wang said.
"Net effective rents are also reflective of this, with A-grade assets experiencing a year-on-year increase of 3.7 per cent as of September 2023. " Mr Young added.
"It is clear that the landlords who are exploring repositioning strategies to enhance their properties are most in line to reap the benefits, as we anticipate this will result in the higher quality tenants moving forward, and the subsequent lift in rents and capital values in the long term.
Looking ahead, the introduction 52-56 Franklin Street (21,000 sqm) into the market by late 2024 is likely to be the only new significant development supply until the completion of ICD's Market Square, which will deliver 20,000 sqm in late 2025/early 2026 and Quintessential's Entrepreneur and Innovation Centre (EIC) at Lot Fourteen Innovation District which will deliver 40,500 sqm by mid-2026.
"There are also a substantial number of projects in the mooted phase, and the expected timeline for their completion has been delayed until 2027 or later. Therefore, a lack of supply of Gen 3 office space can be expected from 2025 onwards and thus the divergence in net effective rents by grade is likely to continue in the coming years, further accentuating the bifurcation trend among these asset categories," Mr Young said.