Intro: Urban Innovation & Foresight
29 December 2020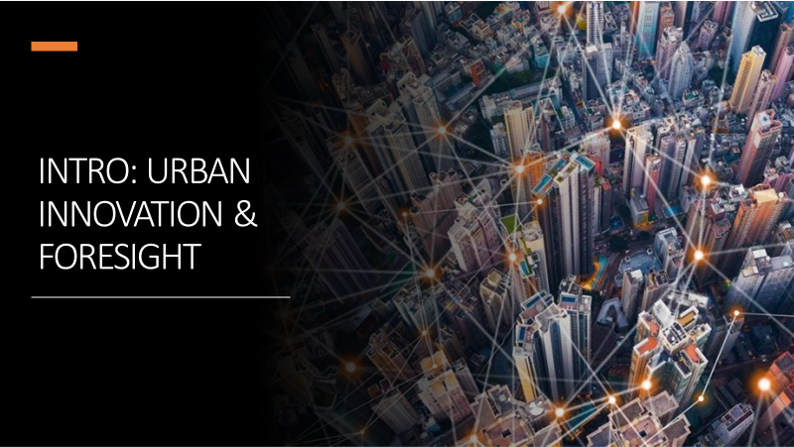 Welcome to our Urban Innovation & Foresight series, where we will unpack a range of forces which will shape the way we use our urban areas over the next decade.
COVID19 has already delivered us an extraordinary leap forward into a new economy. It has changed our physical experiences into a far more digital world.
The combination of big data, artificial intelligence, quantum computing, robotics and connected devices is the start of what some describe as the fourth industrial revolution.
The fourth industrial revolution will continue to see a "blurring of the lines between the physical, digital and biological spheres". Advances in these technologies will continue to shape our existence.
Warehousing and logistics spaces have already become highly automated spaces. Data Centres have emerged as critical item of infrastructure. Workspaces are being decentralised. Retailing is moving more and more off line. etc etc
All of these changes impact the use of land, and therefore its value, in some way. So with this little evidence, what can we foresee for this next decade ?
I can see at least 4 forces that will shape our cities and our use of land?
The creation, storage and distribution of energy will decentralise power production, reduce environmental impacts, improve reliability and enable companies and consumers to save money. Australia has the technology and environmental conditions to become a world leader in this technology and is moving to be an exporter of renewable energy. Property owners can be beneficiaries of these technologies.
The artificial intelligent delivery of services will deliver significant efficiencies across a range of service industries, particularly in customer service roles, healthcare and financial services sectors. AI will enable autonomous vehicles and transportation to be faster and more widely adopted. AI, along with improvements in data processing will significantly reduce manual processing and re-shape the way these services are offered and delivered to customers.
The distribution of goods between manufacturers and consumers will became far more streamlined with fewer intermediaries and wholesalers holding a limited range of products. More goods will be moved through larger clearing warehouses and shipped directly to consumers.
Distributed ledger technologies (ie Blockchain) will bring efficiencies to complex capital transactions. Transactions which include security for performance arrangements (eg construction contracts) will be transformed by trusted blockchain agreements which hold and release security automatically as items are delivered. Supply chains will also be tokenised and payment systems made in real time as components are brought together and exchanged for real currency.
We will explore what these and other forces will mean for the decade to come in a Special series for Premium Members.
We would also love to hear your views by adding a comment below.