Industrial values hold strong amid economic headwinds
4 July 2023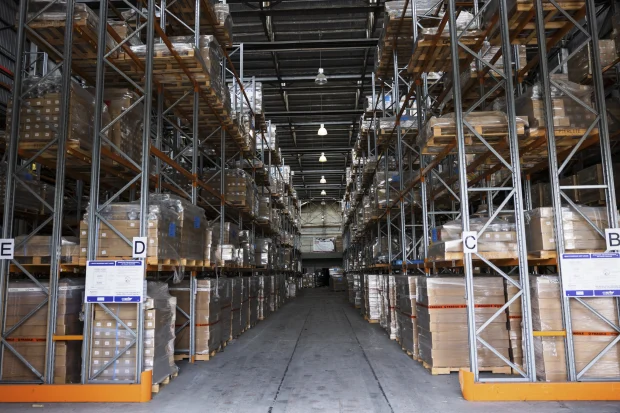 The industrial property sector proves resilient to continued economic headwinds, as average national prime industrial values move from $3,300/sqm in Q1 to $3,420/sqm in Q2 this year, despite yields softening by around 18 basis points over the same period.
Rents are mitigating the impact of average national prime yields of 5.27%, ensuring industrial values are now on par with where they sat at the beginning of 2022, prior to interest rate and broader economic market fluctuations, according to Colliers' Head of Industrial Capital Markets Gavin Bishop.
"Following a contraction in average capital values through parts of 2022 as yield expansion outpaced rental growth, the situation has now reversed." Mr Bishop said.
"Average prime national rental growth of 40% over the last 18 months has established the industrial sector as a stalwart in the broader commercial real estate investment market.
"As attention is drawn to industrial yields, it's important to note their diluted impact on values has continued to attract new institutional and offshore investors.
"More recently, this included Cadillac Fairview partnering with Gateway Capital to create a $1 billion logistics fund."
Sydney and Melbourne's prime industrial assets continue to carry the mantle of the sector's most prized investments, with average rental growth of 48.0% and 29.9%, respectively, since Q1 2022, according to Colliers' research.
Rents underpinned an 8.9% increase in Sydney's prime industrial values over the same period, despite yields moving to 4.5% – 4.75%. Rents also shielded Melbourne's industrial values, which have declined by a minor 2.8%, in the face of current prime yields moving to 4.75% – 5.00%.
While value-add investors looking to reposition or upgrade their assets drove the jump in industrial transaction momentum from $440 million in Q1 to almost $1.3 billion in Q2 this year, leasing enquiry levels have normalised following record demand in 2021 and 2022, according to Colliers' Director of Research Luke Crawford.
"While industrial leasing demand has subdued slightly due to economic conditions, the sector would need to jump from the current vacancy rate of 0.8% to the equilibrium of 4.5%, before market rental growth could be questioned." Mr Crawford said.
"For the sector to get back to a vacancy rate of 4.5%, an additional 2.9 million square metres of vacant stock would need to become available, which hasn't occurred since we began tracking vacancy levels ten years ago.
"Since 65% of stock currently under construction is committed, and rental growth has continued to outpace historical averages, we expect it to remain elevated throughout 2023."
Increasing by 7.3% in Q2 2023 and 28.3% over the past year, some industrial markets may witness over 30% rental growth for the 2023 calendar year, according to Colliers' research.