Iconic Brookfield Place Sydney takes out four national Property Council of Australia Innovation and Excellence Awards
24 August 2023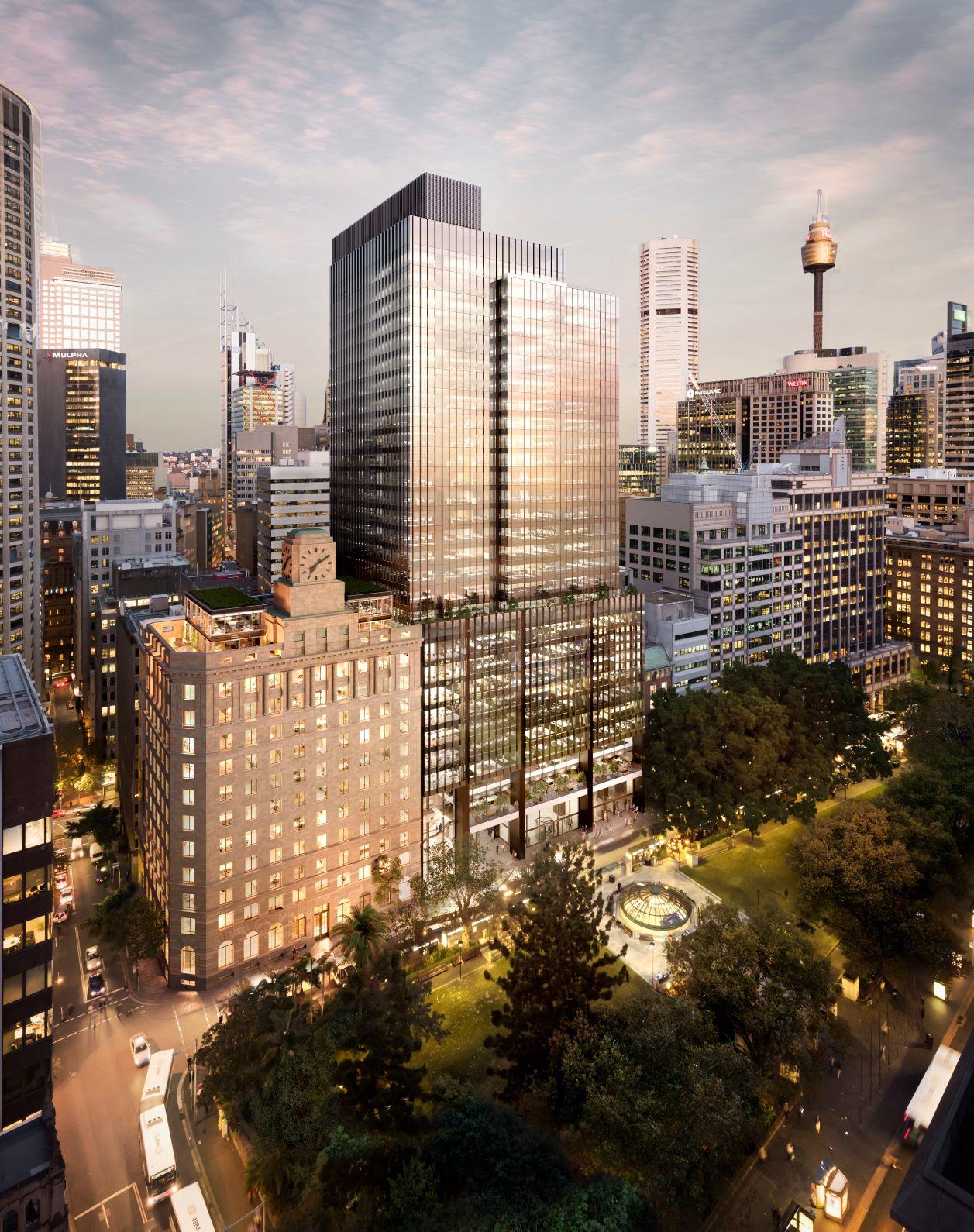 The development was also awarded Best Office Development, Best Mixed Use Development and Best Development Innovation.

"Brookfield Place Sydney has redefined Sydney, and these additional recent accolades are testimony to both our vision for the precinct and the execution of that vision," said Danny Poljak, President of Brookfield Properties Australia.

"In the heart of Sydney, we have achieved a rejuvenated arrival experience for hundreds of thousands of daily rail commuters while delivering a best in class office tower, the preservation of two heritage buildings and the addition of some of Sydney's most in-demand F&B retailers.

"Projects like these take a massive effort by many to realise, and we extend our sincerest thanks to the thousands of people who worked on this project directly and indirectly and to our teams and contractors who currently manage and operate this fantastic asset."

Brookfield Place Sydney has received numerous awards since 2019, receiving recognition for its sustainability, outstanding construction and heritage restoration of both 285 George Street and Shell House, the latter of which proudly has one of the tallest retained heritage façades in the Southern Hemisphere.

Designed by MAKE Architects in collaboration with Architectus, the project's centrepiece is a PCA Premium Grade commercial tower at 10 Carrington Street, spanning 27 levels and offering world-class facilities, amenities and finishes to set a new standard in workplace design.

The PCA's Australian Development of the Year Award 2023 recognises Brookfield Place Sydney's status as a landmark transport-oriented development, rejuvenating Sydney's busy Wynyard Station and enhancing its connectivity while delivering an outstanding 27-level commercial campus that has attracted blue-chip tenants, including anchor tenant NAB alongside other high-profile corporates Allianz, Hub, MA Financial, Clifford Chance and Brookfield.

Brookfield Place achieved an extraordinary 100% leasing outcome for its office space in the midst of the COVID-19 pandemic despite widespread economic uncertainty at the time.

Rejuvenating the Wynyard precinct, Brookfield Place has also delivered 7,000 square metres of next-generation retail facilities alongside a broad range of food and beverage offerings, including Shell House, the Sanderson and Eau de Vie.

Its retail space includes a string of George Street flagship stores, including Lululemon and Dyson, with two dedicated retail concourse levels, anchored by Locali by Romeo's, while a series of hideaway bars and restaurants are crowned with a rooftop dining experience atop Shell House, all of which cement Brookfield Place's position as one of Australia's best mixed-use commercial developments.
A showcase in successful transport-oriented development, Brookfield Place Sydney was the first real estate Unsolicited Proposal to be approved by the NSW Government, presenting an innovative solution to a challenging transport amalgam. The development has made a significant contribution to the CBD, delivering a large-scale, grand concourse arrival with enhanced connectivity between Wynyard Park and the newly pedestrianised George Street.

Brookfield Properties unlocked the potential to develop this complex project on a site spanning just 4,454 square metres by the successful amalgamation of five individual properties on both Carrington and George Streets.