Historic Brisbane home dating back to 1860 sells
29 September 2023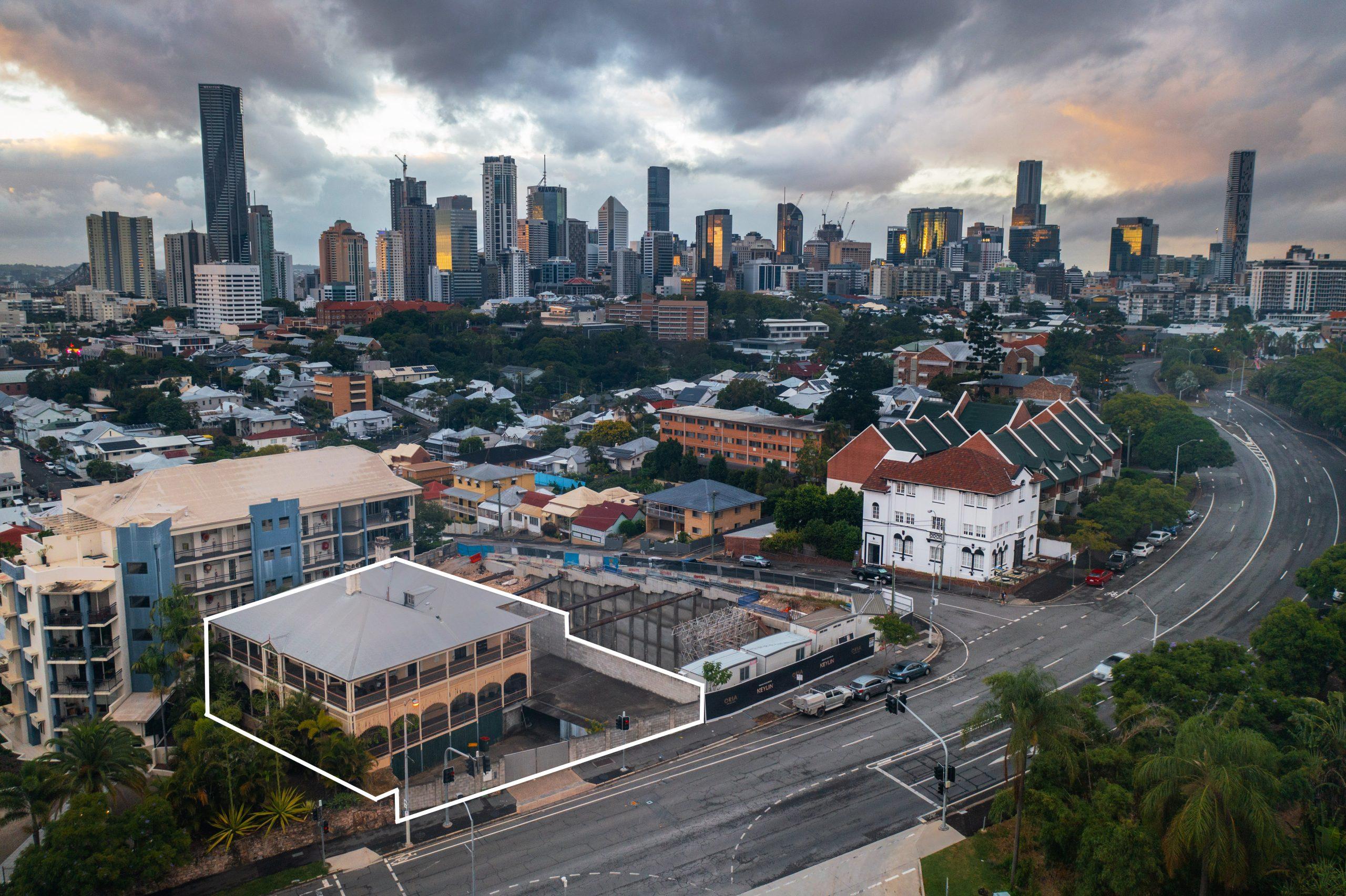 A heritage-listed estate dating back to 1860 in Brisbane's inner-city suburb of Spring Hill has sold.
'Grangehill', which is a six-bedroom (or five plus library), two-bathroom plus powder room house on 731sq m at 449 Gregory Terrace, has been purchased for $2.8 million by local investors Caroline and Grant Fraser from the vendors, the Stoyle family.
The deal was struck by Knight Frank's Christian Sandstrom in conjunction with Ray White's Patrick Goldsworthy.
Built in 1860 for prominent politician Alexander Raff, 'Grangehill' has gone through many lifetimes and historical changes over the past 160-plus years, including being held by the Discalced Carmelite Fathers, whose presence is still evident today through the 'Cloister' glass panel in the main hallway.
The home features wraparound verandas across both floors that take in the city vistas and views over The Old Museum, a formal living room and formal dining room with marble fireplace, a spacious kitchen with combined family meals area and secure undercover parking for six cars via Gregory Terrace.
It has heritage features including 3.6 metre ceilings downstairs and 3.4 metre ceilings upstairs, as well as two chimney stacks, two fireplaces, hoop pine floors, classic architraves, ceiling roses, chandeliers, bay windows, French doors and ornate cornices.
Buyer Caroline Fraser said: "Owning a part of Brisbane's history doesn't come around very often and this is why we are so honoured to have purchase the beautiful Grangehill home.
"Over the next few years, our plan is to bring this property back to its former glory along with paying respect to its history."
Mr. Sandstrom said Grangehill attracted strong buyer interest due to its history, as well as its size, grandeur and location.
"The home is an iconic property in Brisbane, and is located in the sought-after inner city, close to plenty of amenity and with views of the city due to its position on top of Spring Hill," he said.
"We had over 50 groups inspect the property during the course of the campaign, including several descendants of the original owners, the Raff family.
"Interested buyers included families looking to be located in close proximity to schools and use it as a residential accommodation, while others were looking at alternative uses such as office accommodation, a medical centre and boutique short-term accommodation.
"The large basement car park was a big attraction for these parties."
Mr. Goldsworthy said heritage homes typically attract a lot of interest from the market.
"It was important in this instance to find the right buyer who was willing to invest the appropriate capital in restoring this incredible historic residence," he said.
"The depth of the high-end Brisbane market remains strong, and the Brisbane prestige market is continuing to go from strength to strength."