HealthCo land on Significant Childcare Portfolio
14 October 2021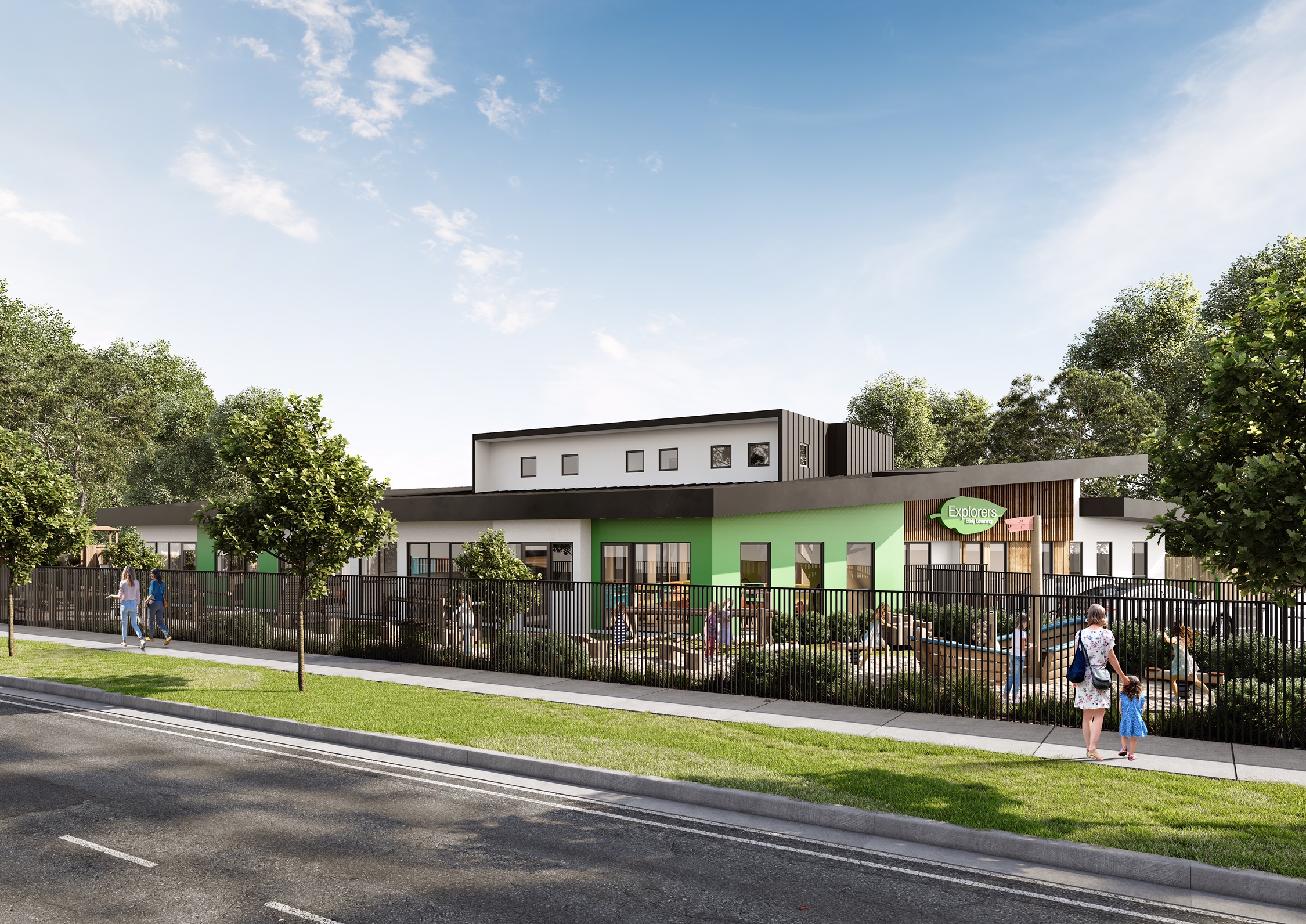 HealthCo have confirmed the acquisition of 13 Childcare Centres leased to national tenants for $108m.
The deal was part of the broader announcement by HealthCo REIT which included the acquisition of other healthcare assets.
The Childcare deal, which reflects a cap rate of 5%, includes 12 Centres which will be delivered by Allaf Property Group under a fund through arrangement with the REIT with completions spread through from October to March 22.
Ayman Allaf, Managing Director of Allaf Property said, "We are delighted that Home Consortium has invested in Allaf Property's portfolio of premium childcare centres. We pride ourselves on delivering customised end to end projects to the highest standard."
Allaf Property is one of Australia's most progressive developers of specialised assets, renowned for its client focus, collaborative style and high-quality project outcomes.
HCW Chair, Joseph Carrozzi said, "We are pleased with these quality acquisitions, which are consistent with HCW's investment strategy and will substantially increase the scale and diversification of the portfolio. As the only ASX-listed diversified healthcare REIT, HCW is uniquely positioned to capitalise on the significant investor and tenant demand for high quality healthcare real assets."
The 13th Centre in the portfolio, located at 787 Merrylands Rd Greystanes, is leased to Hilltop Childcare and was acquired for $10.3m. The REIT settled the asset in September.
The combined acquisitions will provide exposure to 1,388 childcare places leased to 5 different operates with a WALE of 17.6 years (once completed) and a weighted average rental increases of 3% per annum. The acquisition price represents $77,809 per place.
The portfolio was offered for sale through CBRE, Burgess Rawson and Savills.
Sandro Peluso, Jimmy Tat and Marcello Caspani Muto of CBRE's Australian Healthcare and Social Infrastructure team negotiated the sale on behalf of Allaf Property.
CBRE's Mr Peluso said, "There has been unwavering demand for premium early learning property investment opportunities, even during times of economic uncertainty. The performance of the asset class and the opportunities for long-term capital growth are generating strong investor demand, as highlighted by the interest received in the Allaf Property portfolio from local and offshore buyers."
The portfolio was one of the largest childcare portfolios put to the market in recent years, attracting significant interest from REITs, wholesale funds and private investors.
Allaf included in the portfolio offer a further tranche of assets which are awaiting development approval. It is understood a deal has also been done on these assets.