Green Star looks back at year of transition and opportunity
29 November 2022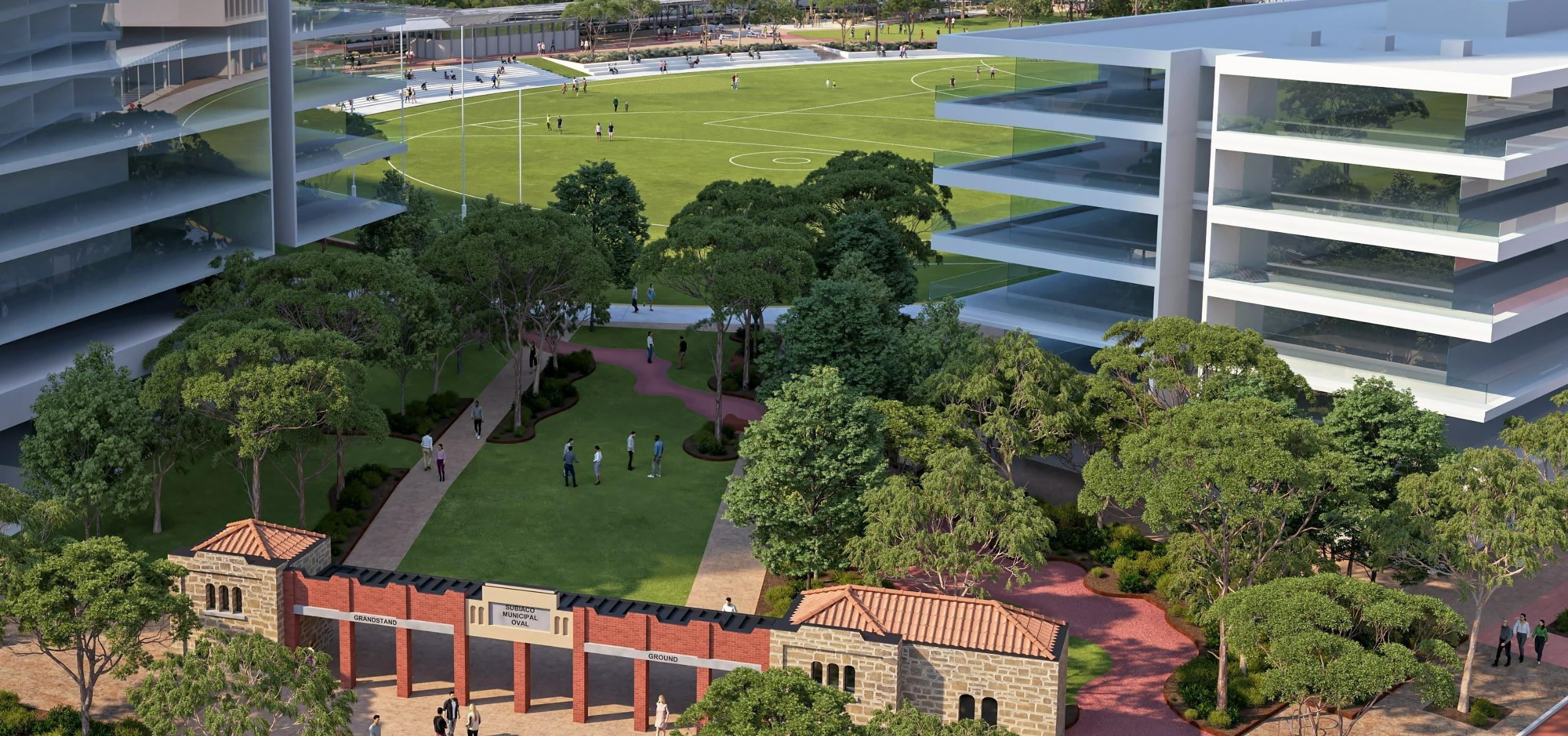 The Green Building Council of Australia (GBCA) has today released the Green Star: a year in focus report for 2021-22 detailing industry's shared efforts to decarbonise the built environment.
Whether it's a mixed-use development in the heart of the city, an industrial facility in the suburbs or a community committed to Green Star certified homes, Green Star continues to be the rating system of choice in Australia, with a record 467 certifications last financial year and more users 'extremely satisfied' with Green Star than ever.
"This was a year to be proud of and one that we launched a new tool that redefines sustainable buildings, while Green Star Homes took off at speed," said Davina Rooney, CEO, GBCA. "It was a year of transition for Green Star, with huge opportunities for the future."
In December 2021 we closed off Design & As Built for registrations and replaced it with Green Star Buildings, which received 30 registrations by the end of the financial year, a figure that has more than doubled as 2022 comes to an end.
Nick Alsop, Senior Manager Market Engagement, says this achievement is testament to an industry willing to step up to the challenge of decarbonisation by embracing Green Star Buildings.
"Green Star users know that if we are to achieve our climate goals, our high ambitions in the Green Star Buildings Climate Positive Pathway must be met. The successful release of Green Star Buildings shows that we have set a benchmark that industry is willing to stand up and reach."
"Our members had long asked for a sustainability rating system for the residential sector and consumers called for homes that are healthy, resilient, and efficient to reduce emissions and energy bills."
Mr Alsop says it came with little surprise that in its first year of operation, Green Star Homes went ahead in leaps and bounds.
"Green Star Homes has been adopted at a pace that's been very exciting to see. This year we celebrated our first Green Star Homes certification, and this was quickly followed up by others, including a display home and plans to build an entire community of over 260 Green Star Homes, we can't wait to see how it makes an impact in 2023," Mr Alsop said.
This was also a year when we gave our sector the tools it needs to eliminate fossil fuels from new and existing buildings by releasing two new guides on electrification. We saw a push in green finance that will carve pathways to climate ready buildings and homes for investors and consumers, and we continued to support existing buildings looking to join the race to achieve our climate goals, with the launch of Green Star Performance v2
To learn more about Green Star's work and achievements, read and download Green Star: a year in focus 2021-22