GPT announced $1.3 million loss with property valuation decline
14 August 2023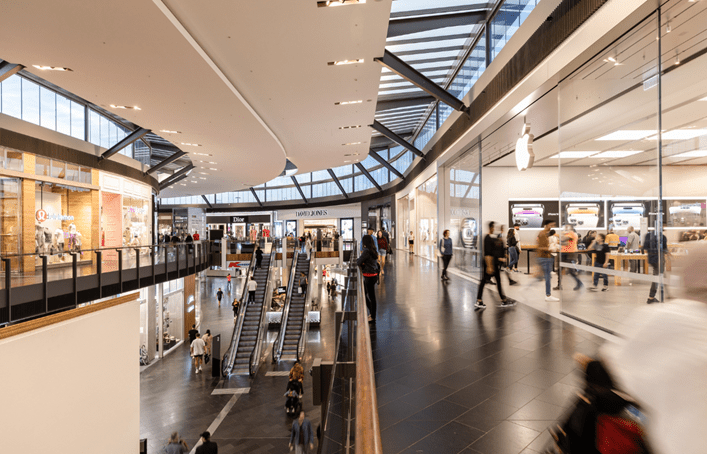 GPT released its results for the six months to 30 June 2023, with a net loss after tax of $1.1 million due to investment property valuation declines.
The portfolio has $32.2 billion of assets under management with an even distribution between office, retail and logistics. Occupancy is at 97.9% across the portfolio, with a WALE of 4.7 years at 30 June 2023.
Interim distributions for investors are 12.5 cents per security, with guidance of approximately 25.0 cents per security for 2023.
GPT's Chief Executive Officer, Bob Johnston, said: "The Group remains on track to deliver on full-year guidance provided earlier in the year, and has declared a distribution of 12.5 cents per security for the first half. The Group's balance sheet remains in good shape with gearing below 30% and approximately $1.5 billion of available liquidity. The rise in bond yields has resulted in further softening of valuation metrics for real estate assets and a 3% decline in the valuation of the Group's property portfolio during the period.
"Our Retail portfolio has delivered strong performance during the period. There has been a strong return to in-store retailing post the pandemic and occupancy across the Retail portfolio remains high. While sales growth has moderated recently, retail sales across the portfolio are well above the prior comparable period and we continue to see tenants seeking to expand their store networks in quality assets.
"The office leasing environment remains challenging with hybrid and remote working impacting tenant demand. We continue to see a flight to quality as tenants seek out workplaces with quality fit-outs and amenity, and this trend has supported GPT's Office leasing outcomes during the first half with more than 58,000 square metres of leasing being achieved.
"Tenant demand for high-quality logistics assets remains strong, driving positive leasing spreads and high occupancy for the Group's Logistics portfolio. During the period, the Group completed three developments, and a further two projects are due to complete in the second half of the year. While valuation metrics have softened for logistics assets this has been largely offset by increases in market rents."
The Group had $1.5 billion of available liquidity held in cash and undrawn bank facilities at 30 June 2023, a weighted average debt term of 6.1 years and a weighted average cost of debt of 4.1% in the period. GPT remains within its stated gearing range of 25% to 35%, with 28.1% net gearing at 30 June 2023. GPT maintains A space credit ratings with S&P and Moody's.
Transaction activity has been limited over the last 12 months, and it is expected that investment appetite, particularly for larger assets, will remain relatively muted for the balance of 2023. There is the potential for further softening of valuation metrics and asset values as transaction evidence emerges.
The Group continues to deliver strong results from its Retail portfolio. The transition of management of the $2.8 billion UniSuper portfolio and the $2.7 billion Australian Core Retail Trust in 2022, has provided deeper tenant relationships and operational leverage for the GPT Retail platform. While there has been a moderation in retail sales growth as a result of inflationary pressure and rising interest rates, the Group's portfolio is well-positioned with high occupancy, ongoing tenant demand, fixed rental increases, and sustainable tenant occupancy costs.
The Group made solid leasing progress in the Office portfolio during the first half of 2023, however, vacancy remains elevated, and it is anticipated that the leasing market will remain very competitive for some time. While market leasing conditions remain challenging, the Group is currently targeting to achieve Office portfolio occupancy (including HoA) of approximately 90% by the end of 2023. GPT's Logistics portfolio has an occupancy of greater than 99% and is well-positioned to continue to deliver further growth through contracted rental increases and further development completions. Conditions are expected to remain favourable for the sector.