Frasers Secures $340m Sustainability Linked Loan
24 February 2023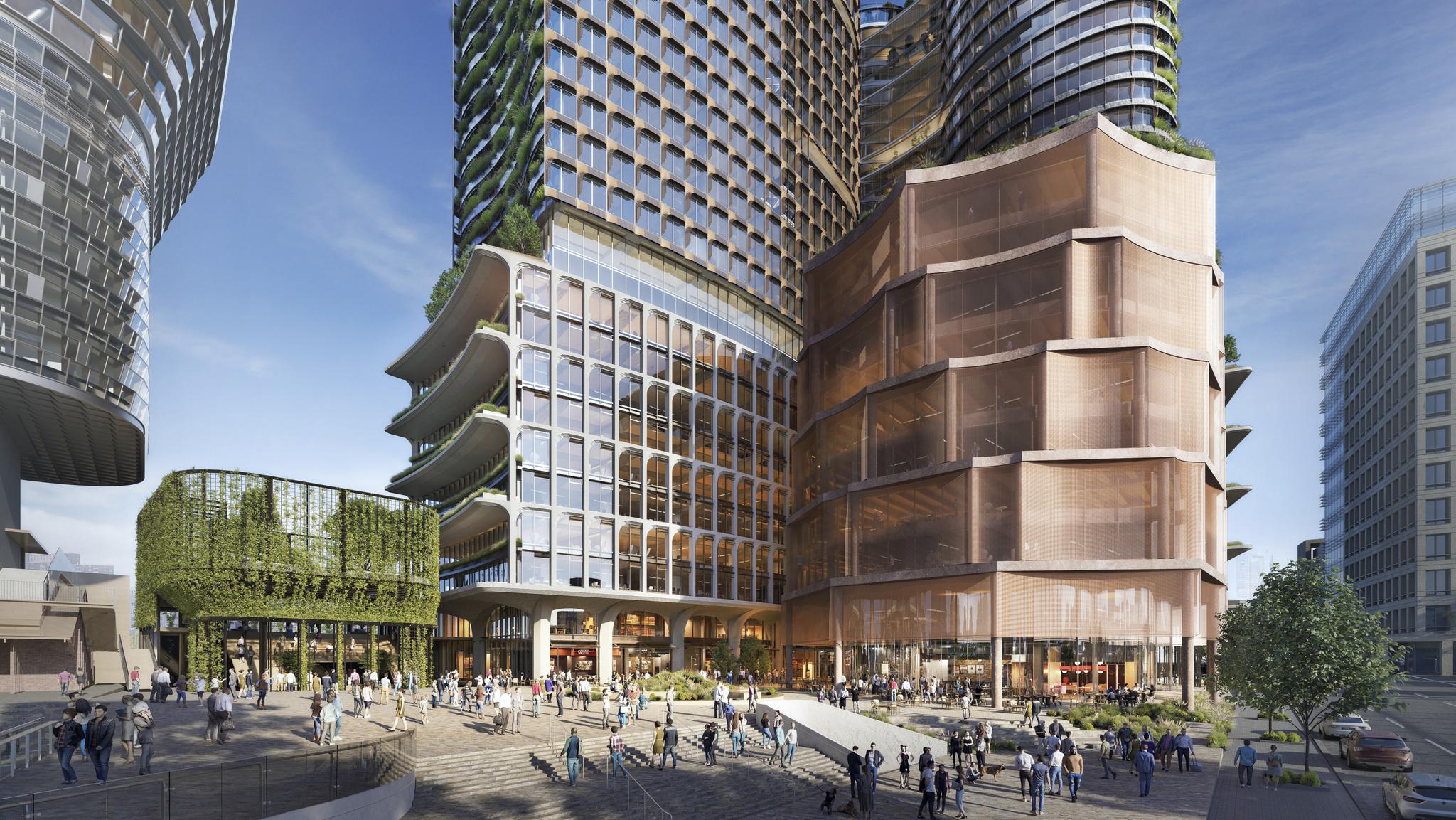 Frasers has secured a five-year A$340 million and US$75 million syndicated sustainability- linked loan ("SLL") with a price reduction structure which adopts sustainability performance targets linked to the Group's goal to be a net-zero carbon corporation by 2050. With this transaction, the proportion of green or sustainability-linked corporate facilities for Frasers Property Limited's Australian platform stands at 100 per cent. This is testament to the quality of sustainability standards and practices in the Australian portfolio.
The SLL's key feature is its price reduction structure that provides interest rate savings from Year 2 if FPAHL achieves a prescribed reduction in its annual absolute greenhouse gas emissions based on its FY2019 footprint. The adoption of an elevated carbon reduction standard for embodied and operational carbon across Scopes 1, 2 and 3 emissions is in line with the Science-based Target Initiative (SBTi) well below two degree scenario to encourage sustainable practices.
Mr Loo Choo Leong, Group Chief Financial Officer of Frasers Property, commented, "Sustainable financing plays an important role in encouraging sustainable development and is an integral part of the Group's net-zero carbon journey as a responsible investor-developer-manager. This is our first sustainability-linked loan tied to a prescribed reduction in annual absolute greenhouse gas emissions, marking our steady progress in green certifying the Group's owned and asset-managed properties. We are delighted that this sustainability-linked loan enabled the Group to achieve full sustainability- linked financing for its Australia business."
To date, the Group has secured over S$9 billion of green or sustainability-linked loans and bonds since its first green loan in September 2018. This is approximately half of the Group's net borrowings.
As a Group, Frasers Property is targeting net-zero carbon across Scopes 1, 2 and 3 emissions by 2050. Scope 3 emissions are from indirect sources including customers and suppliers, across its commercial, residential and retail sectors of operation.
This SLL is issued in accordance with FPA's Sustainable Finance Framework, which provides overarching criteria and guidelines on how the proceeds raised from sustainable financing will be managed. More information on the framework, can be found at https://www.frasersproperty.com.au/A-Different-Way/Sustainable-Finance.