Final lots in Dilop at Epping, released for sale
17 October 2023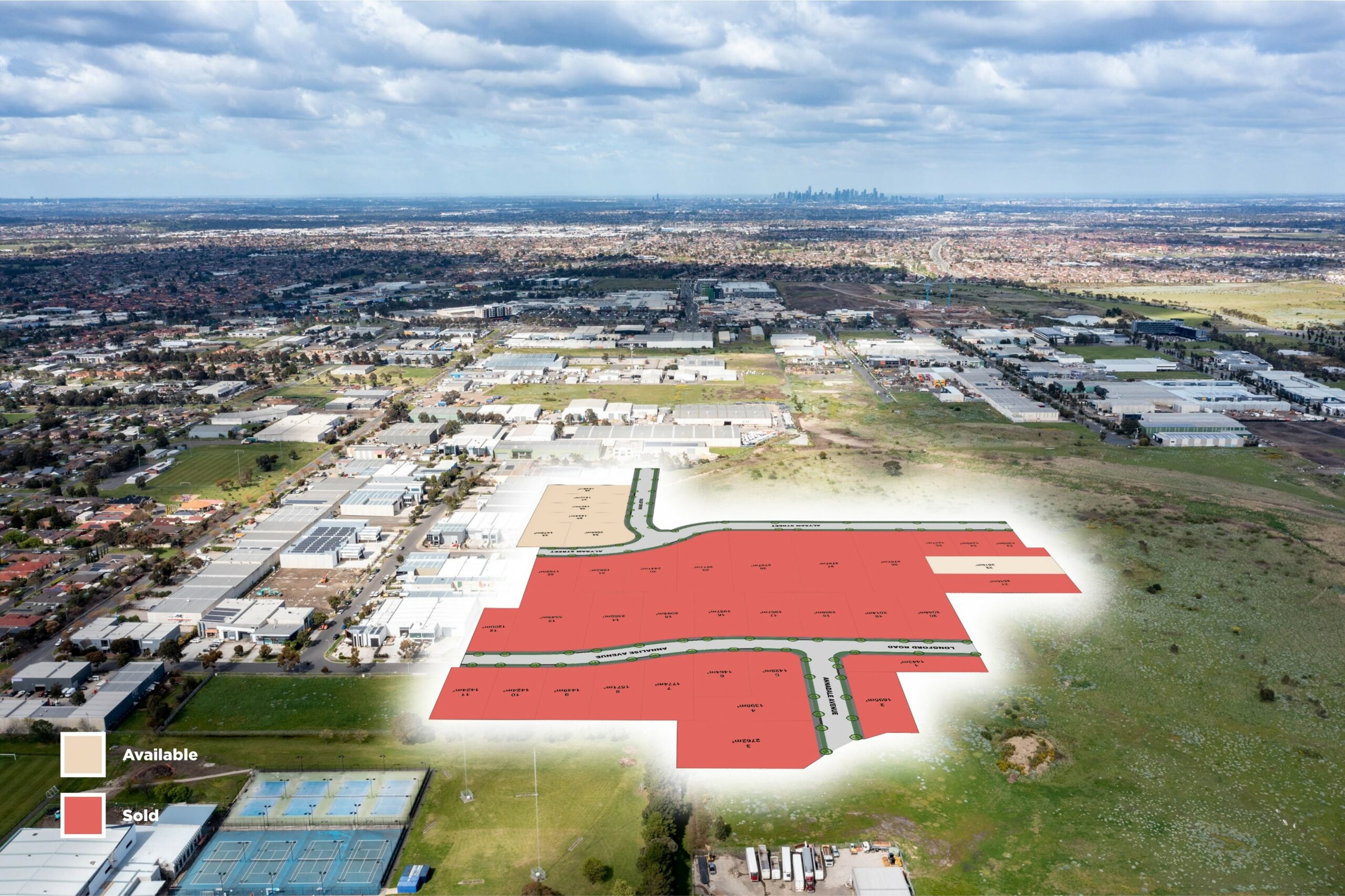 The last seven lots of industrial zoned land in The Dilop at Epping Estate, 21km north of the Melbourne CBD, have been offered to market on behalf of industry-leading developer, Citinova, with Savills Australia and New Zealand appointed exclusive agents for the sale.
The lots, known as lot 22 & lot 33 to 38 at Dilop Drive, Epping range in size from 1,512 to 2,616 sqm, are zoned industrial 1 and come serviced with NBN, water and power on site.
The estate has easy access to major arterials such as the Hume Freeway, Edgars Road, Metropolitan Ring Road and Western Ring Road and is home to a large number of amenities such as The Northern Hospital, Pacific Epping Shopping Centre, Costco and Mantra Hotel.
The local municipality is one of the fastest growing in Melbourne with Epping expected to capture an additional 45.25% in population growth in local users between now and 2041.
Anthony Cannizzaro, Director at Savills Australia and New Zealand said, "To find property this well located to major retail amenities and major arterials is hard to come by."
Speaking on the scarcity of offering, Mario Moscon, Director at Savills added "These allotments are the final blocks of land available in Epping. All surrounding land has been secured and built out by occupiers and developers."
Arthur Vainbrant, Associate Director at Savills agreed, saying, "Based on current consumptions rates, Melbourne's north only has a handful of years' existing industrial land supply remaining.
"Capitalising on the area's recent and forecasted growth, as well as Epping's easy access to major arterials and amenities, this is an unrivalled opportunity for owners and investors alike looking for a site ripe for development."
The lots in Dilop at Epping Estate, with corresponding land size, available by private sale are as follows:
• Lot 22 – 2,616 sqm
• Lot 33 – 1,572 sqm
• Lot 34 – 2,055 sqm
• Lot 35 – 1,534 sqm
• Lot 36 – 1,523 sqm
• Lot 37 – 1,512 sqm
• Lot 38 – 1,546 sqm