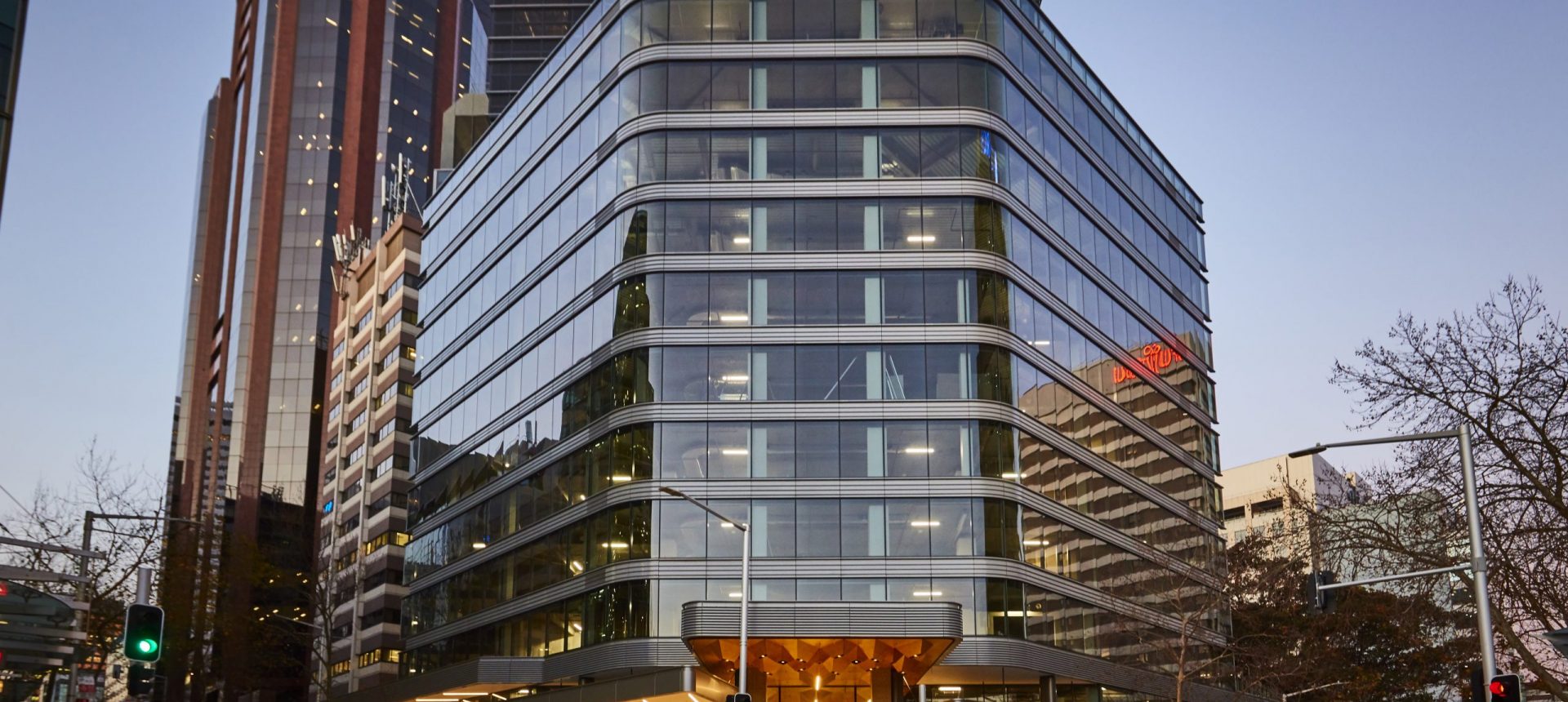 ESR's re-positioning of 73 Miller Street North Sydney is paying off as they secure new tenants, despite COVID.
ESR, along with Partners Group, invested some $A60 million capital expenditure program that repositioned 73 Miller Street into a quality A-grade commercial property. The installation of two new office floors plus the infill of existing floors creating larger floorplates, increased the building's net lettable area from 14,672 sqm to 19,114 sqm.
ESR took control of the asset following its take over of Propertylink in 2019. Propertylink had acquired the asset from Fosun in 2017 for $142.5m.
The sale announced yesterday of Dexus' 60 Miller Street for $273m ($14,100/sqm of NLA) will provide ESR some comfort that their re-positioning will generate a positive outcome, given the assets are a similar size, though ESR would rightly claim their's to be superior.
The upgrade works which were completed in July 2020 included the installation of a contemporary façade, innovative foyer, modern end-of-trip facilities, and sustainable features including a rooftop photovoltaic system.
With a single floor plates of 1,720sqm, and boasting outstanding city and harbour views and an unbeatable location opposite the North Sydney train station, 73 Miller Street has been upgraded to meet A Grade standards.
The building's first secured tenant, oOh!media, is currently completing their fit-out of levels two to five. oOh!media is set to mobilise staff for a return to the office when its 10-year lease of 6,858 sqm commences in December 2020.
ESR have now also secured a 7.5-year lease with engineering consultancy Taylor Thomson Whitting (TTW) for 1,720 sqm at 73 Miller Street, North Sydney, commencing 1 July 2021.
Rahul Ghai, Co-Head, Private Real Estate APAC, at Partners Group, said, "We are excited to welcome our project partner, TTW into 73 Miller. TTW's move from St Leonards to North Sydney in a COVID-19 challenged environment reaffirms the attractiveness of 73 Miller as THE Grade A office development to be in. We are confident that TTW will enjoy their bespoke office while making use of a newly created flexible space on the ground floor that
facilitates collaboration."
TTW's Managing Director, Rob Mackellar said, "We'd outgrown our office in Chandos Street, St Leonards, but it was a difficult decision to move after 60 years. The opportunity to move to 73 Miller Street made the decision a lot easier. We know the building well as we were the structural and façade engineers on the project. The prime location, sustainable design credentials, natural light, and the ability to create a great environment for all our staff on a single floor meant it stood out as the best place for TTW to create a new home."
Phil Pearce, CEO of ESR Australia, said, "Having our project partner TTW sign a lease to occupy part of 73 Miller Street is testament to the project we delivered. I'm delighted at the outcomes we've achieved repositioning this asset into an A-grade commercial building."
Levels 7 to 13 remain available to lease with level 11 and 13 enjoying external terrace areas.
"We're still fielding strong leasing enquiry, despite COVID-19. The building has proved attractive to customers from a broad range of industries, including those located in the North Sydney precinct as well as further afield," said Mr Pearce.