ESR acquires Acacia Ridge Infill Redevelopment Site
20 October 2020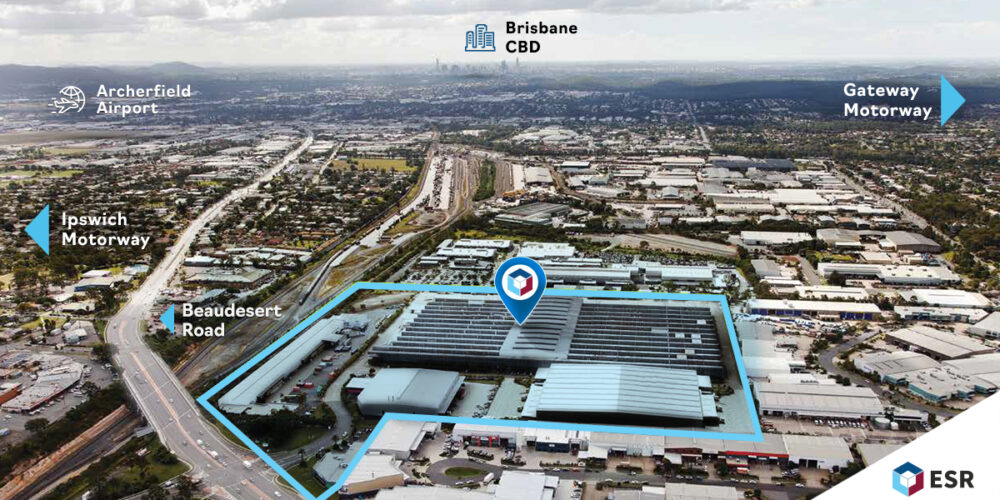 ESR Australia has acquired an 18 ha infill site at 1502 Beaudesert Road, Acacia Ridge, QLD for approximately $90m.
Strategically located in an established industrial precinct experiencing low supply and high customer demand, ESR Australia will capitalise on the immediate and future redevelopment opportunities.
ESR has acquired the site from Blackstone for its ESR Australia Development Partnership (EADP) which is supported by a large capital commitment from GIC.
The large site contains 76,909 square metres of lettable area with a mix of older style warehouses built in the 1960's with approx 27,000sqm of vacant space. The property presents an ideal opportunity to secure prospective users seeking larger, contemporary facilities in a premium location.
ESR Australia will develop the site in stages to become a premium logistics estate with the potential for a total GFA of approximately 100,000 sqm.
A 2.5 ha pad is available for immediate development of circa 14,000 sqm with a Development Approval in place. The balance of the site will be redeveloped over the next few years.
The site is ideally situated on an arterial road that provides easy access to Brisbane's major transport links. It is close to Acacia Ridge Intermodal Terminal and Archerfield Airport, and 13 km from Brisbane CBD.
Phil Pearce, CEO of ESR Australia, said, "We targeted this location due to strong demand for premium logistics assets and the potential for redevelopment in this land-constrained market. An infill site of this scale with holding income in the blue-chip Acacia Ridge precinct is rare, so we're well positioned to capitalise on the demand by creating a high-quality logistics estate in one of Brisbane's best industrial locations.
With an immediate development opportunity ready-to-go on the site's southern boundary, this site allows us to leverage our core capabilities of development, leasing and asset management."
"This acquisition comes after the recent closing of EADP and the acquisition of 79 ha in south east Melbourne in July. We're pleased to continue executing EADP's investment strategy by providing exposure to the Queensland market," Mr Pearce said.
EADP is a develop-to-hold partnership focusing on strategically located sites benefiting from infrastructure or proposed infrastructure upgrades in the eastern seaboard cities of Brisbane, Sydney and Melbourne.
Approval from the Foreign Investment Review Board is currently being sought for this transaction.