Dexus Upgrades Earnings as it Advances on Strategic Objectives
3 May 2022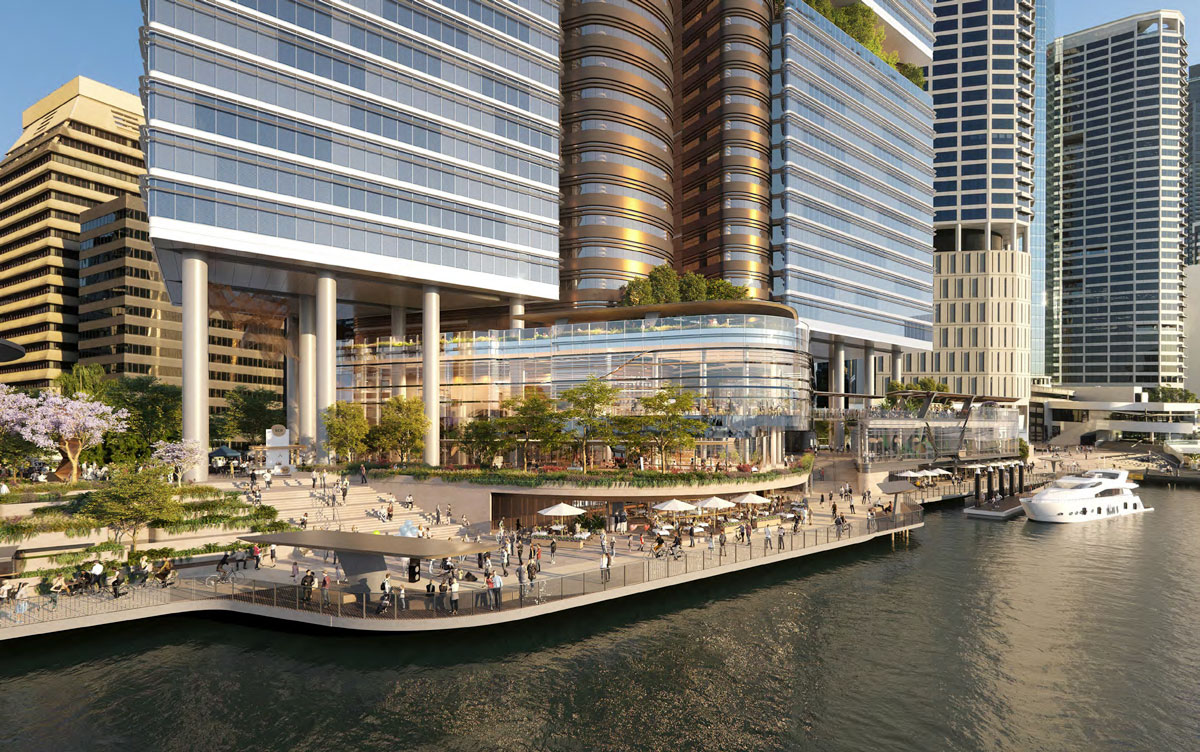 Dexus provides its update for the quarter ended 31 March 2022, with significant progress made against its strategic objectives of generating sustainable income streams and being the real estate investment partner of choice.
Darren Steinberg, Dexus CEO said: "During the period, we continued to grow and diversify our funds management business, welcoming Cbus Super as a new joint venture investor in the $1.3 billion Jandakot joint venture and securing Mercer Alternatives as a cornerstone investor in Dexus Real Estate Partnership.
"We transacted $2.1 billion worth of properties across the group as we continue to recycle capital into higher returning opportunities including our $17.8 billion development pipeline. Our industrial and office portfolios maintained high occupancy, with significant leasing volumes achieved across the portfolio.
"Post the period, we announced that we had entered into an agreement with Collimate Capital Limited to acquire Collimate's real estate and domestic infrastructure equity business, with up to $27.9 billion of assets under management. This transaction positions Dexus as a leading real asset manager, with new capabilities and an expanded product offering, underpinned by our best practice governance and risk management framework."
Dexus completed 84 leasing transactions across the Dexus office portfolio (56,763 square metres leased) and Dexus industrial portfolio (203,733 square metres leased), and maintained high occupancy of 95.2% and 97.5% respectively with rent collections remaining strong at 98.1% for FY22 year-to-date.
The Group continued progress at city-shaping developments including exchanging binding transaction documents (subject to conditions) with Atlassian to fund, develop and invest in Atlassian's new headquarters in Sydney, as well as lodging the final Development Application submission for Central Place to the City of Sydney.
In Brisbane, Dexus also secured three quality anchor tenants for Waterfront and 123 Albert Street developments which pave the way for the commencement of the projects.
Dexus transacted $2.1 billion in properties across the group to further enhancing the group portfolio. These transactions included the sale of 12 Creek Street for $391m, 309 Kent Street for $401m and 140 George Street Parramatta for $160m as well as acquisitions for the Dexus Convenience Retail REIT and the Lee Street Project with Atlassian.
Speaking at the Macquarie Conference this week, Darren Steinberg outlined the basis for an expected rise in capital to be invested in commercial real estate, despite rising inflation and interest rates pointing to real estate as a hedge against inflation whilst also providing higher returns and lower volitivity as compared to other asset classes.
Dexus expects to capitalise on the market with further expansion via funds management & developments. Dexus' $8.3bn development pipeline is expected to swell to $17.8bn with average indicative development margins expected to remain strong (above 25%) and yields on costs to be circa 5-6%.
Based on current market conditions and barring unforeseen circumstances, Dexus upgrades its guidance to deliver distribution per security growth of not less than 2.5% for the 12 months ended 30 June 2022, with the upgrade primarily driven by better than expected outcomes across the business.