Design-led developer ANGLE achieves planning permit for its seventh Melbourne project
10 November 2023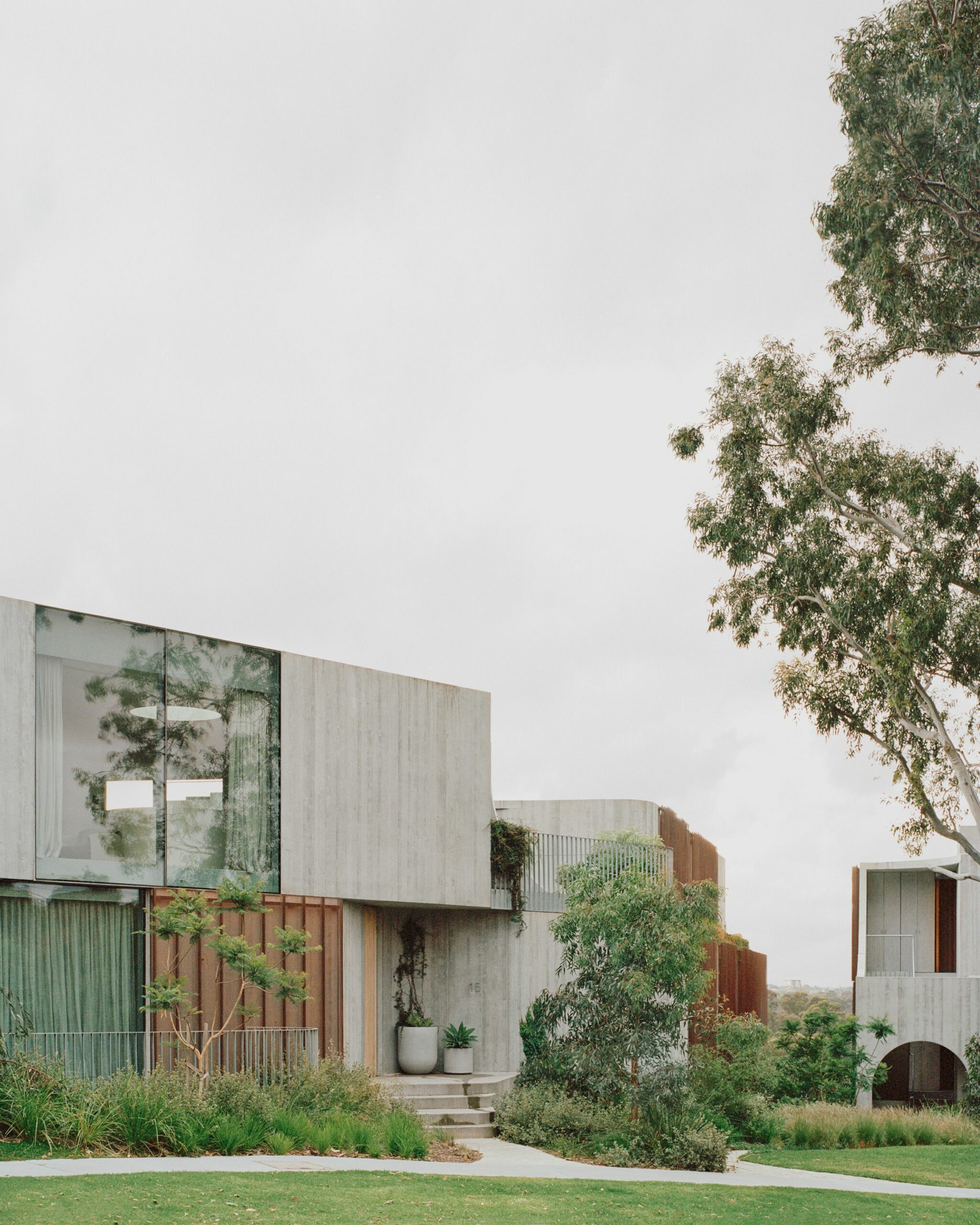 High-end, architecturally-led developer ANGLE has achieved a planning permit to develop twenty residences across a one-acre site on the corner of Stawell Street and Fernhurst Grove in Studley Park, Kew, with an expected end value of $80 million.
Fernhurst will bring together just seventeen apartments and three homes – priced between $2m-$7m with a range of typologies – to create a private, low-density enclave in one of Melbourne's most in-demand pockets.
The site features approximately 113 metres of frontage to Fernhurst Grove and Stawell Street, with all ground-floor residences enjoying an average garden area of over 150 sqm – ANGLE's most extensively landscaped project to date.
The project represents the seventh for the design-led developer, which has exclusively focused on sought-after suburbs in Melbourne's inner-east and south-east, with a portfolio encompassing projects in Camberwell, Elwood, Hawthorn, Kew and South Yarra.
Having successfully developed the award-winning Fenwick project together just over 500 metres away, ANGLE is once again partnering with leading architecture practice Edition Office and acclaimed landscape designer Eckersley Garden Architecture to deliver Fernhurst.
Part of ANGLE's confidence in the area was driven by the on-market success of previous projects – buyers in the area have remained active, motivated and relatively unperturbed by recent interest rate rises, allowing developers with sites to capitalise on the scarcity of new product that caters to the needs of this discerning market.
ANGLE's own data suggests that only a very low percentage of the land in Boroondara is suitable for multi-residential development – making it one of the more challenging areas of Melbourne to develop in, alongside its heritage overlays, existing neighbourhood zones and community attitudes towards higher density projects.
Despite these challenges, Boroondara was supportive of the proposal and granted Fernhurst a planning permit. The project's ultra-low density and thoughtful architecture led by Edition Office, together with ANGLE's history of successful developments, were all contributing factors.
Director Lachie Gibson says Fernhurst will follow in the footsteps of ANGLE's nearby projects, representing another opportunity for the team to demonstrate its industry-leading focus on design, landscaping and architecture.
"Historically, Boroondara hasn't had the same level of development that you see in comparable municipalities, so we do feel a responsibility to go above and beyond to deliver architectural projects that respond well to the area and resonate with locals.
"Our portfolio is first and foremost centred on good design – we work with the best architects, interior designers and landscapers to deliver high-end projects that are still in highly sought-after locations.
"We do find that the clientele of this area really value our hands-on, one-on-one approach – from the first visit to our Harold Street Gallery, to their decision to purchase, to the customisation process, right through to the final pre-settlement inspection, they really do resonate with the ability to work closely with our internal team at every stage.
"We're incredibly proud of the work we've done so far in the suburb of Kew – with our award-winning Fenwick development located just a few minutes from the Fernhurst site. We look forward to delivering another project to this discerning local market, having engaged extensively with the community throughout the entire permit process"
In addition to having exceptional walkability due to its location 300m from Kew Junction, an ultra-low density outcome and its industry leading architectural expression, Fernhurst residences will also benefit from other desirable features including:
• A large corner site in a side street location
• Multiple aspects for all residences
• Minimum 3m ceiling height to all living areas
• No screening throughout
• High façade ratio
• Expansive garden areas that include over 100 canopy trees
• Three car parks for the majority of residences
• Large private storage rooms to all residences
Edition Office's reputation has been formed through years of architectural brilliance, receiving numerous awards, shortlists and commendations – including multiple for ANGLE's Fenwick project – over the last seven years.
The firm seeks to explore material expression, form and spatial practice to enrich places, people and the public realm, with expertise in residential, institutional, commercial, education, urban design and interior projects.
With an approved planning permit now in place, Fernhurst sales will commence in 2024 ahead of an estimated construction commencement later that year.