Cromwell partners in pan-European wooden building property fund
13 July 2021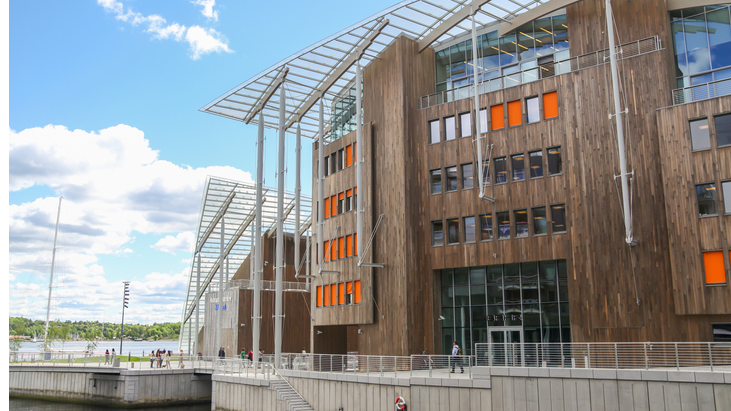 Real estate investor and manager, Cromwell Property Group (Cromwell) is partnering with sustainable real asset manager Dasos Capital (Dasos) to establish a pan-European, wooden building property fund.
The fund will harness increasing institutional investor appetite for opportunities that meet responsible investment and environmental, social and governance (ESG) criteria and align with the European Union's Sustainable Finance Disclosure Regulation (SFDR), which integrates sustainability risk considerations into investment decision-making processes.
The open-ended fund will target an initial first close of €100 million committed equity by the end of calendar year 2021, with a target portfolio value exceeding €1 billion over the longer term.
"We intend to establish a truly sustainable pan-European fund that's the first of its kind as a unique offering to investors," said Pertti Vanhanen, Cromwell's Managing Director, Europe.
"An investment in wooden buildings matches the objectives of institutional and other advanced real estate investors who are serious about carbon neutrality and minimising the impact of climate change on our world."
"This is an exciting opportunity, and we are delighted to be able to partner with Dasos' highly regarded sustainable timber and biodiversity investment experts," he added.
Storing atmospheric carbon sequestrated by forests into wooden buildings leads to substantial carbon savings compared to normal steel and concrete intensive building practices. It also helps to address the property industry's growing climate change challenge, with the world's building stock expected to double by 2050 and buildings and construction already accounting for 39% of global greenhouse gas emissions in 2019.
Olli Haltia, Dasos CEO said, "We have been advising pension funds, family offices and other investors on investing in real assets including timber, land and natural capital opportunities for over 15 years."
"Based on our ongoing market research, we estimate there to be an 8% annual growth within the European market for wooden building projects since 2015. This growth is set to continue in line with the market and new regulations strongly supporting the usage of wood, massive timber and other recyclable materials in new real estate projects. It is wonderful to see the Nordics leading the way, along with other countries such as France which has plans to implement legislation to enforce all new public buildings to be constructed with a minimum of 50% wooden or other sustainable materials by 2022.
"Our ability to offer, in partnership with Cromwell, the benefits of wooden building technology to a more diverse group of international investors is driven by advances and breakthroughs in engineered wood products (EWP) such as cross laminated timber, laminated veneer lumber and glulam."
"We have also strengthened our in-house knowledge and capability in co-operation with Stora Enso, one of the global leaders in wood-based construction and a specialist in the manufacturing of EWP."
"We are very excited to be joining forces with Cromwell to create an opportunity that will truly define impact investing," he concluded.
Cromwell will contribute its real estate investment, fund, asset, project and development management experience to the joint venture and Dasos the timber, land, sustainability and wooden building expertise.