Comcater Leases 2,000 meters squared at 191 Salmon Street, Port Melbourne
29 August 2023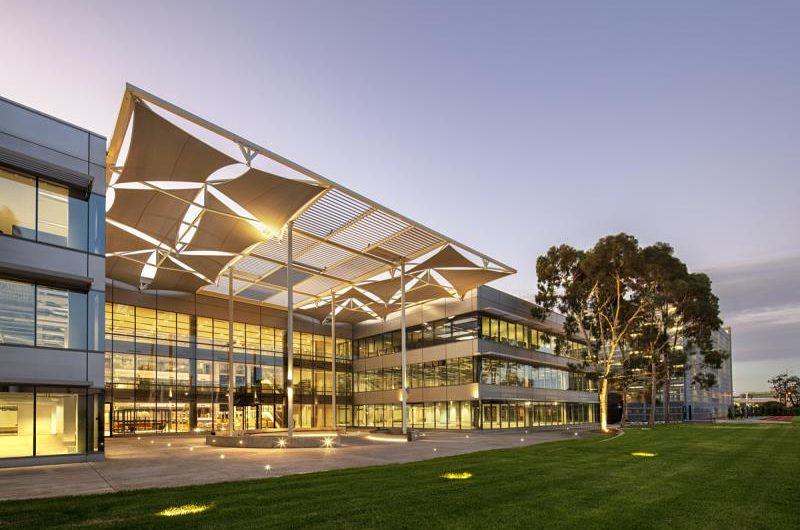 Australia's leading commercial kitchen equipment distributor, Comcater, is moving its headquarters to the former GMH site at 191 Salmon Street, Port Melbourne, where it will continue to supply innovation for thousands of hospitality kitchens nationally, working with brands large and small, including Accor Hotels, Optus Stadium, Red Rooster and Nandos.
Comcater Managing Director Rob Wood confirmed the company will consolidate operations from two locations into this new facility, moving to a larger headquarters in Port Melbourne.
"Comcater's new office will showcase the latest commercial kitchen technology and offer staff the best end-of-trip services and a working environment, featuring an impressive 800m2 showroom kitchen and 1,200m2 office space.
"This move marks a significant step for Comcater's business growth, and the state-of-the-art facilities and superior fit-out at this location will greatly enhance our operations and provide an outstanding working environment for staff," said Rob.
Lemon Baxter has leased Comcater 2000m2 at the elite 191 Salmon Street, Port Melbourne. Home to the former Holden Head Office, this site has been refurbished and is today a highly sought-after workspace, providing a desirable post Covid working environment that is more like accommodation in a luxe hotel than a commercial office.
Comcater's 8-year lease agreement at 191 Salmon Street is a testament to the building's appeal and numerous business advantages. Lemon Baxter encourages other organisations to inspect this site while space is available, allowing others to be part of this working hub for now and in the future.
Chris Chartres, Director at Lemon Baxter, said, "Finding 2000m2 of space is rare in Port Melbourne, with only nine offices leases committed to over 500m2 in the past four years. The site at 191 Salmon Street has multiple flexible floorplates still available, and once businesses inspect the space in person, they are super impressed.
"Port Melbourne is undergoing a massive transformation with the new Melbourne University engineering campus opening up next door and off the back of the proposed new tram line along Turner Street that will be the extension of Collins Street CBD.
"The fit-out at 191 Salmon is sensational and is a surprise for the industrial area Port Melbourne is traditionally known for," said Chris.
"For Comcater, this represents a huge change in how we run our business. We are consolidating our Western and South Melbourne head office and showroom to Port Melbourne as it's the centre point to both locations allowing easy access for our staff and clients. The ease of parking with the number of car parks is a bonus. We plan to have our headquarters, demonstration kitchen and showroom over the two floors," said Rob
For nearly 60 years, the General Motors Holden design studio in Fishermans Bend was one of Australia's most successful industrial design studios. Globally recognised, a strong community of practice and both a competitive and highly collaborative culture were crucial to Holden's success as a powerhouse of automotive design, engineering and manufacturing.