Colliers brings freestanding supermarket secured by Coles Group to market in Victoria's 8th largest regional city
25 October 2023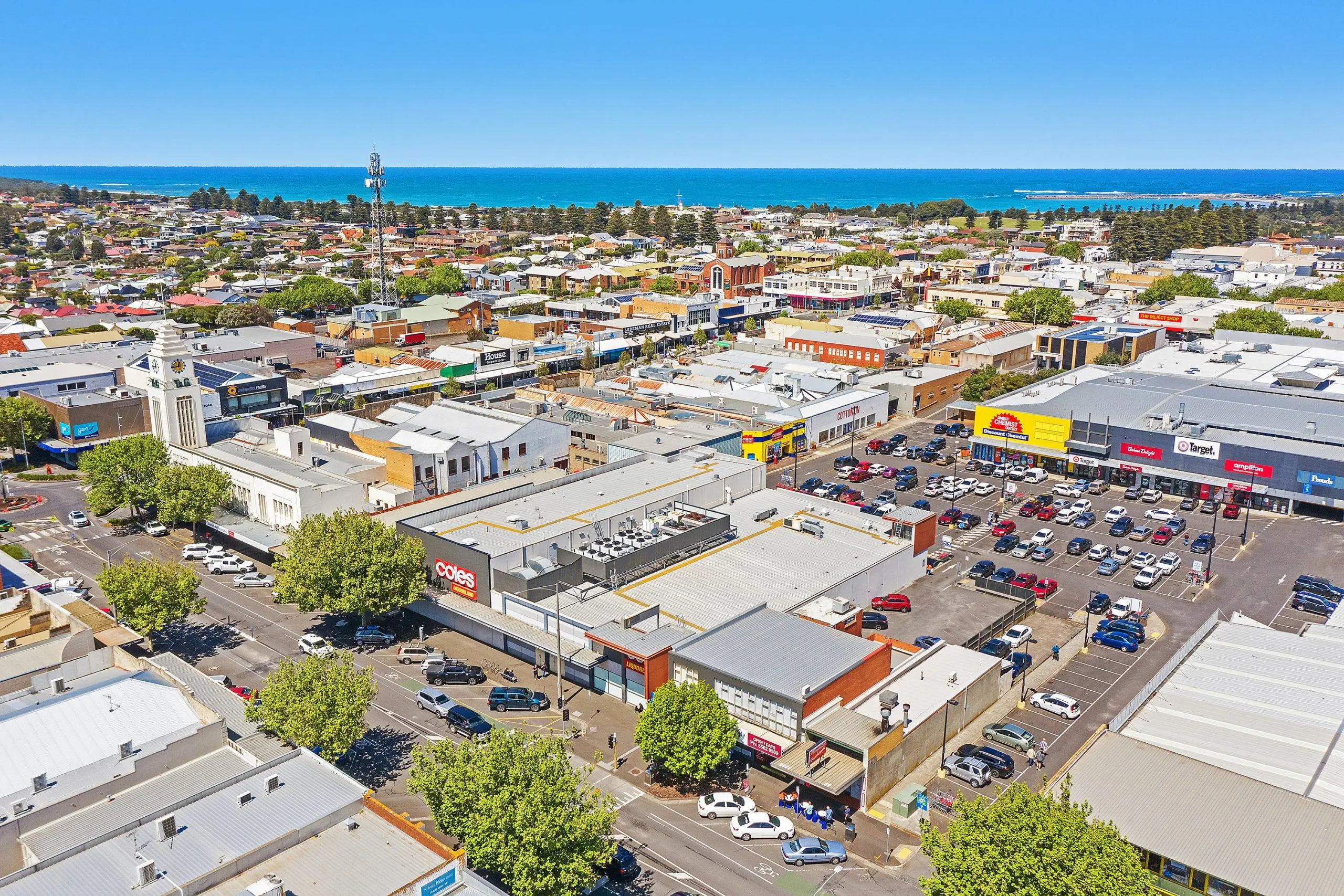 A freestanding Coles has been brought to market by Colliers Tim McIntosh and James Lawson in the CBD of Victoria's eighth-largest regional city, Warrnambool.
Coles Warrnambool is a 2,670 sqm freestanding retail investment 100% secured by ASX-listed company Coles Group, one of Australia's most prominent supermarkets, with a long-standing 20-year lease commitment and options until 2048, currently generating a net income of close to $736,000 per annum.
Occupying 133-141 Lava Street, Warrnambool, the offering represents the only full-line supermarket within the CBD and is within walking distance to Warrnambool Railway Station, which has recently undergone a $250 million rail line upgrade.
Colliers' Director for Retail Middle Markets Victoria, Tim McIntosh, said, "Coles Warrnambool will appeal to offshore, local and interstate investors due to the strategic location in one of Victoria's biggest regional cities and major tourist towns along the Great Ocean Road, with double the annual population growth compared to the non-metro Victorian average."
"Regional retail investment sales activity across Victoria has been scarce in supply yet highly sought after in our top ten regional cities during the first half of 2023. Investors have seen the attraction in Victoria's 50% stamp duty concession and continued population growth as key drivers to align with tenants' growing trading performance."
Coles Warrnambool sits on a 4,048sqm landholding, underpinned by commercial 1 zoning, prominently located in the CBD of Warrnambool, one of Victoria's largest regional cities, approximately 220 kilometres south-west of the Melbourne CBD.
Colliers' Executive James Lawson said, "Warrnambool has seen significant Government funded local investment, most notably, Warrnambool Rail Line Upgrade between Warrnambool and Geelong and redevelopment of the Warrnambool Base Hospital, set for completion in 2026."
"As the population in the Warrnambool area is expected to grow from 98,520 in 2022 to 105,630 by 2041, reflecting this increase is also the retail expenditure in the region, which is projected to increase to $2.41 billion from its current $1.44 billion over the same period of time."
Coles Warrnambool is being offered for sale via an International Expressions of Interest campaign, closing at 2pm (AEDT), Wednesday, 22nd November 2023.