City of Sydney and City of Melbourne make historic pledge
24 October 2023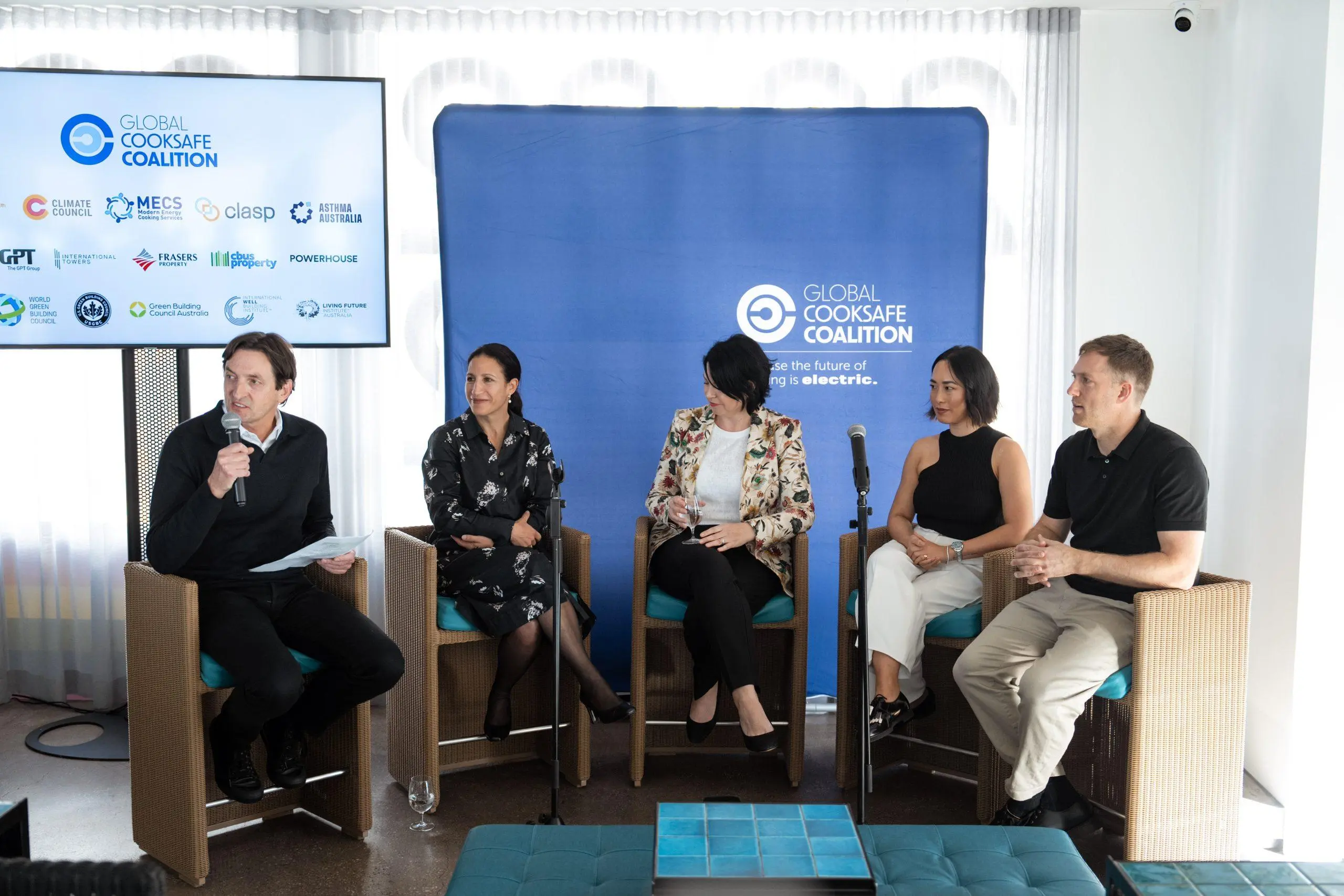 The Global Cooksafe Coalition (GCC) will welcome both the City of Sydney and the City of Melbourne as its first Government Supporters at an event tonight.
As Government Supporters of the GCC, the Councils have agreed to:
• Build no new (state owned) facilities with fossil fuel connections by 2030;
• Retrofit (state owned) facilities to be fossil fuel free by 2040;
• Explore options to legislate or develop planning controls around electrification;
• Promote the electrification of homes and businesses through specific programs and communications;
• Consult with other levels of government, where appropriate, to provide incentives for electrification especially for small business and financially disadvantaged groups.
City of Sydney Lord Mayor Clover Moore said: "We are in a climate emergency and we need to do everything we can, urgently, to lower our emissions. The City of Sydney is committed to net zero emissions in our area by 2035 and reducing fossil fuel use is critical if we are to reach that target. That's why we're investigating constructive ways we can continue our transition away from gas use, including changes to the City's planning controls to ensure kitchens in new commercial and residential developments can run on renewable electricity."
City of Melbourne Deputy Lord Mayor Nicholas Reece said: "It's crucial that we act now – working alongside industry, government and academic partners to future-proof our city for generations to come. This is why we're excited to be a Government Supporter of the Global Cooksafe Coalition."
For both Councils, this commitment compliments the activities they are already taking in terms of electrification.
At the City of Sydney's September Council meeting, a motion was carried to investigate options within the City's planning controls to transition kitchens in new commercial and residential developments.
The GCC was pleased to be named in this motion as a valuable collaborator in this work by the City of Sydney including through providing assistance in the setting of targets and the distribution of information.
In addition, the City of Melbourne will tonight launch their Retrofit Melbourne plan, a culmination of two years of work with industry and a series of initiatives that will support all buildings in the city of Melbourne becoming Zero Carbon Ready by 2040.
Along with the Councils, Scape Australia – Australia's largest purpose-built student accommodation owner and operator – has also pledged to become a new partner to the GCC, bringing the combined assets and funds under management of the GCC's partners to $133 billion.
Virginia Jones, the GCC's Australia Program Manager believes that it's an indicator of the way governments and property are starting to move across the country.
"We're delighted that the City of Sydney and the City of Melbourne have joined with us and our property partners to work towards fossil fuel free kitchens in our cities. It's now time that our leaders, across all levels of government, recognise the urgency of these types of reforms," said Virginia.
The event in Melbourne tonight will also see the launch of the Every Building Counts: For Local Government by Green Building Council of Australia and Property Council of Australia. It details 19 policy recommendations that local governments can adopt to shape a greener, healthier and more equitable built environment.