CIP Doubles Woolworths' Lease Term at Warnervale DC
10 May 2021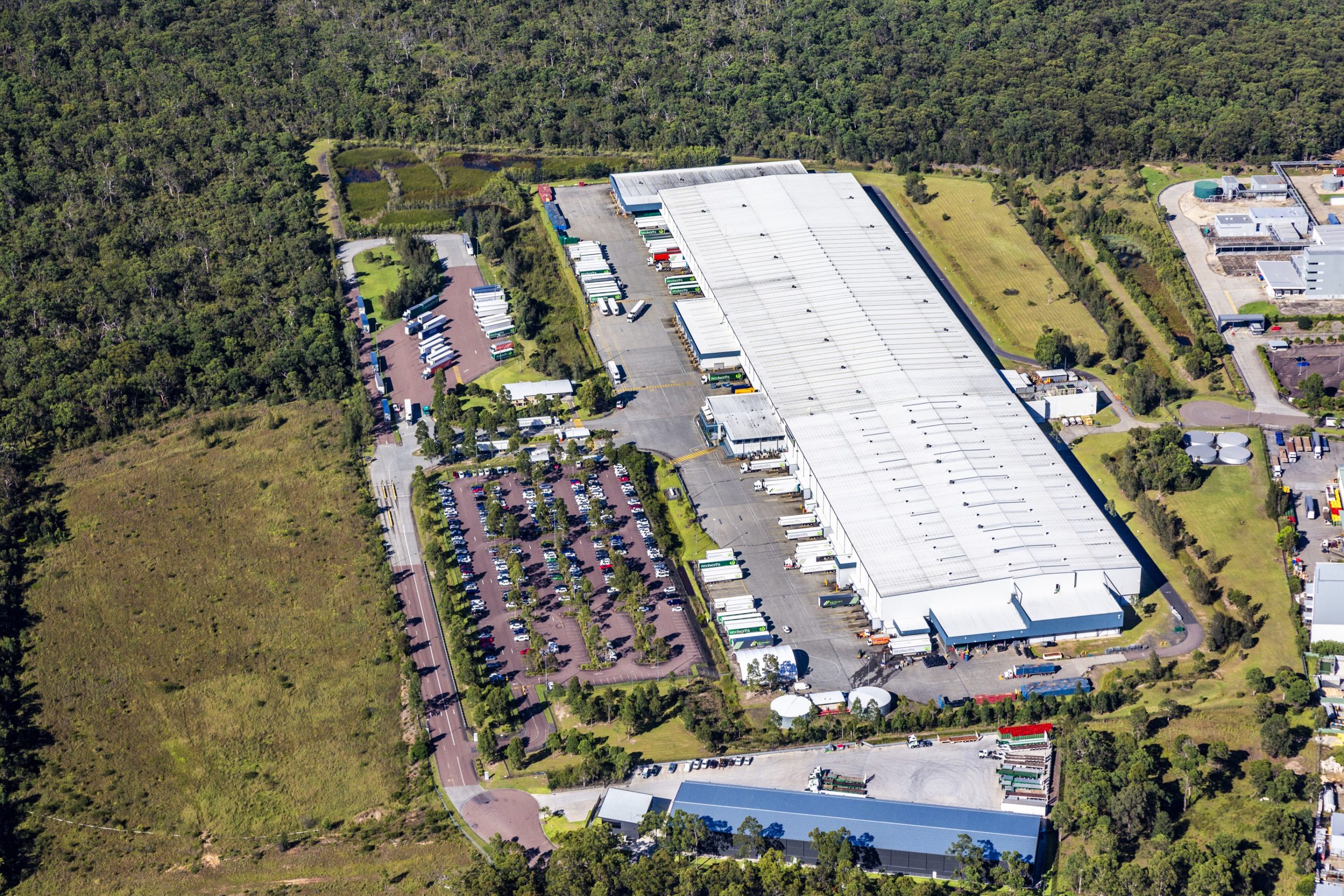 Australia's largest listed industrial fund, Centuria Industrial REIT, today announced it secured a further five-year lease extension with Woolworths, at Warnervale NSW, which increases the distribution centre's weighted average lease expiry (WALE) to 10.2 years.
Leasing the 54,196sqm distribution centre is indicative of strong tenant demand for strategic food logistics assets.
CIP Fund Manager Jesse Curtis, said, "We see growing market demand for leasing of food logistics assets reflecting increasing consumer demand for fresh food and the rise of food-related e-commerce.
"This is a structural trend we identified when we took management of CIP in 2017 and have since focused on leveraging in this area, by adding strategic food-related assets to our portfolio and securing long-term leases with blue chip tenants. Our Warnervale lease extension is a testament to this strategy."
Since FY19, CIP has acquired $214million worth of cold storage assets and $236million of food manufacturing facilities, which deliver significant value and attractive returns for its unitholders. This includes two Arnott's biscuit manufacturing facilities.
The Woolworths lease extension adds to CIP leasing more than 117,890sqm, or 40%, of its NSW portfolio to date in FY21.This complements four strategic infill assets acquisitions in NSW, totalling $142.8 million.
Through leasing and strategic transactions, CIP's NSW portfolio WALE increased from 3.7 years at July 2020 to 5.9 years as at April 2021.
CIP's portfolio currently has a 26% weighting to NSW with 17 assets worth $686 million.
Mr Curtis continued, "CIP has enjoyed a close working relationship with Woolworths across a number of properties. We recently redeveloped our Townsville DC for Woolworths, which extended its lease of this property. We are very pleased to partner again with one of Australia's largest fresh food providers."
The Warnervale DC will continue to be held by the REIT. CIP owns 61 investment properties worth more than $2.6 billion with a portfolio Weighted Average Capitalisation Rate (WACR) of 4.95%, an occupancy rate of 98.8% and an overall 9.7-year WALE as at 31 March 2021.