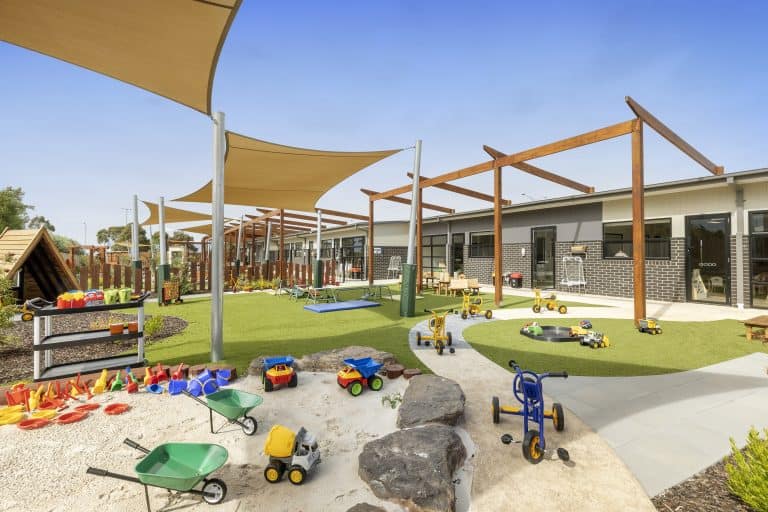 Childcare operators remain positive, despite the recent surge in rents, on the back of strong and growing demand from working parents and ongoing government support, according to a report from boutique Melbourne firm, The Leasing Agency.
Managing Director Terence Yeh said while higher development costs had been a key factor behind the massive rental increases, the childcare sector continued to grow with his agents having negotiated 14 new childcare leases worth more than $4.5 million and offering 1300 new places, across Melbourne and regional areas over the last 12 weeks,
"We have seen a whopping 20 per cent increase in childcare rents in the last six months but childcare operators have told us they can sustain that increase because of the continued demand from working parents, including post-covid pressure on parents to return to office work, both natural and immigration driven population growth, and of course strong government support.
"Those factors would seem likely to result in continued upward pressure on the number of childcare places required and, ultimately, rents and we have seen that over the last few months with our phones literally ringing off the hook,'' he said.
While new measures could feature in the Federal Budget later this month, the Federal Government has already committed to spending $4.5 billion to deliver more affordable child care, including increasing Child Care Subsidy (CCS) rates from July 2023 and lifting the maximum CCS rate to 90 per cent for families earning $80,000 or less.
The new leases include those to Kidscape Childcare, Little Stars Early Education, Equip Childcare, Lil' Angels Family Day Care, Bright Beginnings Early Centre, Imagine Childcare , G1 Early Learning, Junction Village Early Education and Care, and Gumboots Early Learning, while
local and international developers, a Perth based syndicate, and some first-time local investors feature among the landlords.
Small childcare operators doing well
According to The Leasing Agency's childcare specialist, Ali Usman, despite the increasing market share of the larger players, small childcare operators, including family businesses, still held a significant and viable place in the industry.
"Renowned brands such as Busybees, Guardian and Affinity are expanding at a rapid pace – even to the extent of buying a portfolio of centres to gain a foothold into an area – however smaller operators are also maintaining their market position and are generally performing well.
"With many parents preferring to send their children to smaller, family-owned, businesses that offer perhaps a more personalised experience and care that their child receives, the outlook for those operators also remains bright,'' Mr Yeh said.
According to a 2020 Child Services Australia report* while the larger, corporate operators are forecast to make further acquisitions to grow their market shares and leverage scale advantages over the next five years, small, private child care providers are projected to continue to dominate the industry over the five years until 2025.
The smaller players reportedly account for over 70 per cent of ownership in 2023 while the largest players, G8 Education and Goodstart Early Learning, account for about 16 per cent of the market, the remainder mid-tier operators include Busybees and Guardian among others.
Staff shortages a major concern
Mr Usman said while rising rents was an ongoing issue, attracting and retaining qualified staff in the current employment market had become, for many operators, a more significant concern.
"Operators large and small are finding that the demand for places is so strong that their centres are often able to run at maximum place levels, however severe staff shortages mean achieving that level of operation is often problematic: they simply cannot get enough staff,'' Mr Usman said.
He said a key factor in staff retention, much like other community service sectors, remained low wages.
Surge in interest from instos and privates
Mr Yeh said demand for childcare places along with attractive lease profiles, including 10 to 15 year terms, industry-leading rental growth, and a high level of tenant maintenance of the property, was also driving a surge in interest from both private and institutional investors and developers.
"This is a very strong sector with very sound fundamentals and that has brought increasing interest from established developers and investors, but there is also heightened competition from a new class of first-time childcare investors and developers seeking recession-proof investments.
"With the current average demand to supply ratio nationally at 2.8 – meaning for every licensed place there are 2.8 children (aged 0 to 5) – the very strong demand for places looks set to continue for a while yet and that means we will require many new centres,'' Mr Yeh said.
According to an IBIS World forecast, revenue in childcare will reach $17.2 billion by the 2028-29 financial year, a massive increase of 23 per cent over the $14 billion recorded in 2020/21.
*https://www.quantumhouse.com.au/wp-content/uploads/2020/09/Industry-Performance-and-Outlook_Child-Care-Services-2021.pdf