Charter Hall Retail Buy in WA and reveal 4% uplift in Valuations
16 June 2021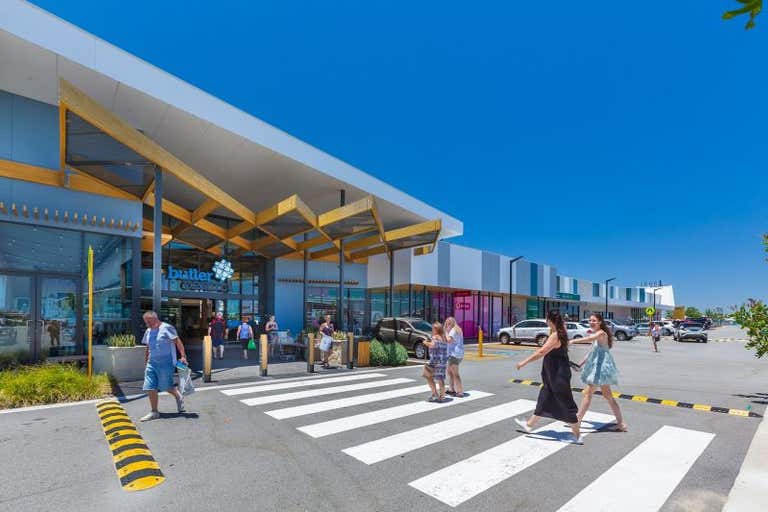 Charter Hall Retail REIT has acquired the Butler Shopping Centre in WA for $51.2M, reflecting a 6.0% cap rate.
Butler Central Shopping Centre is a Convenience Centre located 40kms north of Perth CBD and was developed and built by Woolworths in 2018. The 9,000sqm GLA centre is anchored by a Woolworths supermarket with BWS, Best & Less and The Reject Shop mini-majors, 30 specialty shops and 452 on-grade parking spaces. The centre benefits from being located adjacent to Butler train station, at the intersection of Butler Boulevard and Exmouth Drive and is in an established growth corridor. The acquisition was negotiated off-market with Woolworths and will be debt funded utilising CQR's existing debt facilities. The transaction is expected to settle in July 2021.
Greg Chubb commented: "As the dominant conveniience retail centre in a growing catchment, Butler Central is an excellent addition to CQR, complementing our existing portfolio of Convenience and Convenience plus centres. Our ability to secure this asset off-market is a result of Charter Hall's longstanding partnership with Woolworths. The addition of Butler Central is consistent with CQR's goal of being the leading owner of convenience retail property and will provide CQR investors with a resilient and growing income stream."
Charter Hall Retail REIT also announced the results of June portfolio valuations and the 2HFY21 distribution.
CQR had 64% of the portfolio by gross asset value independently valued as at 30 June 2021. The valuations resulted in a $143 million, or 4.1% uplift on prior book values, inclusive of forecast capital expenditure. The overall portfolio value has increased from $3,504 million to $3,647 million and the portfolio average cap rate has compressed 22bps from 6.03% to 5.81%.
CQR's shopping centre convenience retail portfolio valuation increase over the period from 31 December 2020 to 30 June 2021 was $58 million or 2.1 %, with the cap rate moving from 6.21 % to 6.12% over the period.
The REIT's Long WALE convenience retail portfolio, comprising bp and Coles Adelaide distribution centre saw valuation increase over the period from 31 December 2020 to 30 June 2021 was $85 million or 12.4%, with the like-for-like cap rate compressing from 5.28% to 4.70%.
Charter Hall Retail CEO, Greg Chubb, commented: "Today's portfolio valuations demonstrate the resilience and attractiveness of our Convenience R,etail portfolio. Our shopping centre portfolio has proven its resilience through the challenges of the last 12 months with strong occupancy, rent collection and retail sales growth. This is now being reflected in asset valuation gains.
"Our Long WALE convenience retail assets remain highly attractive given the quality of the tenants, attractive lease structures, duration of leases and high underlying land values. These assets have delivered CQR unitholders highly defensive and reliable earnings over the last twelve months and are now also delivering significant growth in capital values. It's pleasing to see the results of our on-going portfolio curation delivering these gains."
The unaudited impact of the valuations announced today will contribute to the increase in the estimated NTA per security from $3.77 to $4.02, a $0.25 or 6.6% increase on the December 2020 NTA.
CQR also declares the distribution for the period ending 30 June 2021 of 12.7 cents per unit.