Charter Hall and HostPlus to take over ALE Property Group for $1.68bn
20 September 2021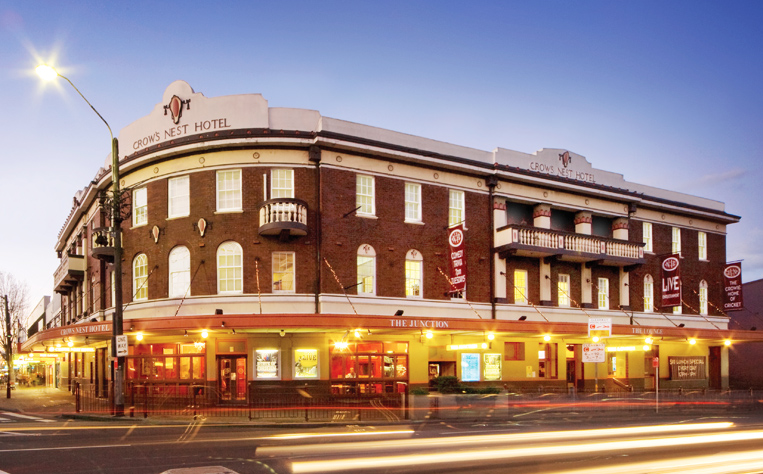 ALE Property Group has entered into agreements with Charter Hall Long WALE and HostPlus for the acquisition of 100% of the units in the ALE for $1.68bn.
ALE Property Group comprises 78 high quality pubs across Australia leased to Endeavour Group, Australia's largest pub operator and liquor retailer via Dan Murphy's and BWS stores. Approximately 94% of the assets are eastern seaboard states with 99% in well located metropolitan locations.
The portfolio will have a WALE of 7.5 years with annual CPI increases (predominantly uncapped). Current rents are considered by independent valuers appointed by ALE Property Group to be 37% below market rent levels providing Charter Hall & HostPlus further scope for long term rental growth.
Charter Hall Long WALE REIT and HostPlus will each hold a 50% interest in the portfolio. The paid already have an existing partnership via the Long WALE Investment Partnership ("LWIP") portfolio of 62 Endeavour Group leased assets.
As part of its evaluation of the proposal, ALE obtained revised valuation assessments for the portfolio which totalled $1.3bn, based on an average passing yield of 4.33%. The updated valuation reflected an NTA per security of $4.11.
At the acquisition price of $1.68bn the passing yield is 3.4% and based on Charter Halls' assessment of the market rent, the implied market yield rises to 4.8%.
The acquisition, which has the support of the ALE Board (in the absence of a superior offer), will be funded by a cash and srcipt arrangement whereby current ALE Property Group ("LEP") securityholders will receive $5.682 per security comprising:
‒ $3.673 cash per LEP security (of which CLW will fund $0.833 per LEP security); and
‒ 0.408 CLW securities per LEP security
The value of the acquisition represents a:
25.2% premium to LEP's last close price of $4.70 on 17 September 2021;
23.1% premium to LEP's 1 month VWAP of $4.78 on 17 September 2021;
22.8% premium to LEP's 3 month VWAP of $4.79 on 17 September 2021;
38.2% premium to the revised NTA of $4.11 as at 30th August 2021
The transaction is conditional upon a range of pre-conditions including LEP Securityholder approval of the schemes of arrangement (75% of votes cast and 50% of Securityholders voting).
Robert Mactier, Chairman of ALE, stated "the Proposal is highly attractive for ALE securityholders, as it reflects a material premium to ALE's trading price and the revised independent valuation of ALE's portfolio. After careful consideration, the ALE Board has concluded that the proposal is in the best interests of ALE securityholders and unanimously recommends that securityholders vote in favour of the Schemes, subject to no superior proposal and the Independent Expert concluding that the Schemes are in the best interests of ALE securityholders."
Avi Anger, Fund Manager of CLW commented: "We believe the Transaction is attractive and designed to deliver significant benefits to both LEP and CLW Securityholders. The Transaction is consistent with CLW's strategy to invest in high quality real estate assets that are predominantly leased to corporate and government tenants on long term leases. We are pleased to be able to continue our partnership with Hostplus, a leading Australian Superannuation Fund, in investing in high quality pubs and liquor retail outlets leased to Endeavour Group."
Including the impact of the transaction and recent acquisitions, and based on information currently available and barring any unforeseen events, CLW reconfirms its forecast FY22 operating earnings per security (OEPS) guidance of no less than 4.5% growth over FY21 OEPS.
Further Information
Trading Chart
Disclaimer: The information contained on this web site is general in nature and does not take into account your personal situation. You should consider whether the information is appropriate to your needs, and where appropriate, seek professional advice from a financial adviser.