Centuria Office REIT increases portfolio occupancy
17 August 2023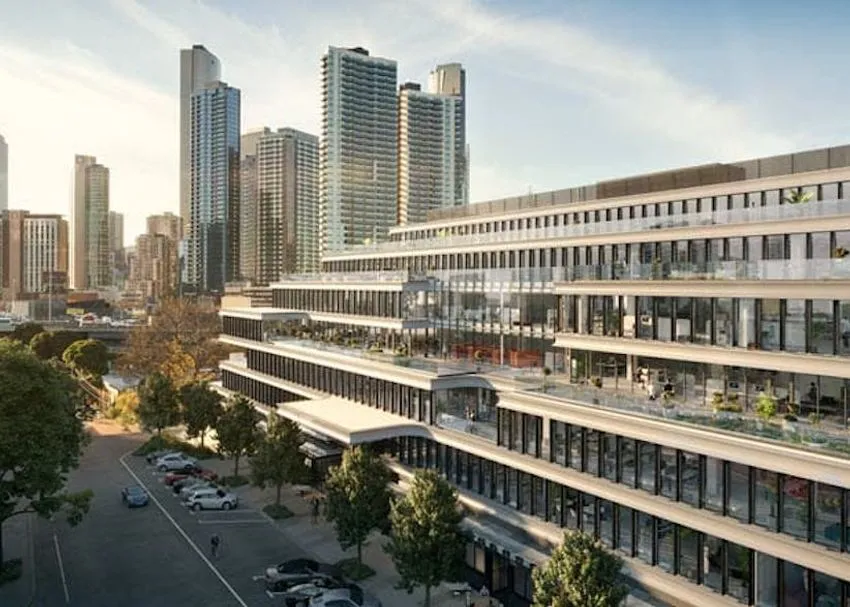 Centuria Office REIT (ASX: COF's), 2023 Financial Year (FY23) results show strong leasing activity improved its portfolio occupancy to more than 97%.
During the period, COF leased 42,686sqm across 62 deals, representing 14.1% of its portfolio NLA. This leasing activity increased by 3.4% from FY22. Significantly, since 2020 when the COVID-19 pandemic impacted the office industry, COF has leased more than 168,000sqm, representing c.56% of NLA.
Due to strong leasing activity during FY23, COF's portfolio occupancy increased to 97.1% (FY22: 94.7%) and WALE was maintained at 4.2 years. COF's modern office portfolio encompasses 23 high-quality assets worth $2.2 billion, with an average building age of 17 years and 90% of the portfolio comprising A-Grade assets. Additionally, 78% of portfolio income is derived from government, multinational corporations and listed entities.
Grant Nichols, COF Fund Manager and Centuria Head of Office said, "FY23 was an operationally successful year for COF with increased portfolio occupancy and a healthy WALE being maintained. COF continues to be exposed to well-performing markets where tenant net absorption has been strong comparative to the Sydney and Melbourne CBD. In particular, the REIT has benefited from robust leasing activity in Brisbane and Perth, which is consistent with wider activity in these markets."
Throughout FY23, COF executed several value-add development and leasing strategies. In Q4 2023 its boutique office development at 57 Wyatt Street, Adelaide SA reached practical completion (PC) with c.84% pre-leasing commitments. The asset provides a healthy 6.5-year WALE as at 30 June 2023.
Additionally, COF executed a repositioning strategy at 154 Melbourne Street, Brisbane​ QLD taking its occupancy from 67% as at 1 January 2023 to 85% as at 30 June 2023 by executing 12 separate leasing agreements totalling 7,800sqm. Market rents also increased across the building by 10% during this period.
As with most real estate funds, proactive capital management was paramount for COF during FY23. The REIT completed $225 million of debt refinancing across $175 million of existing loan facilities and added $50million of new liquidity. As at 30 Jun 2023, the REIT has no debt expiries until FY26 and its WADE has expanded from 2.7 years to 3.2 years. It maintains a diverse pool of six lenders and substantial undrawn debt and cash on hand totalling $132.8 million.
Mr Nichols continued, "Capital management remained a key focus during the period, with recent divestments delivering a pro forma gearing of 36.7%, while refinancing resulted in no debt tranche expiring until FY26. Recent non-core divestments also improved overall portfolio quality, while the sales prices achieved were consistent with COF's Year End portfolio revaluations."
COF's distributions of 14.1cpu were delivered in line with FY23 guidance. FY23 Funds from Operations (FFO) of $93 million or 15.6cpu was impacted by rising interest rates during the period.
Gearing as at 30 June 2023 was 38.4%. However, pro forma gearing of 36.7%is expected once settlement of recent sales are completed. COF exchanged sales contracts to strategically divest two non-core assets, which will improve the REIT's portfolio by age and quality.
54 Marcus Clarke Street, Canberra ACT will be divested for $23.0 million, reflecting a c.1.7% discount to the December 2022 book value. Acquired in 2015, the asset delivered an IRR of c.11% during COF's ownership. As at 30 June 2023, the property had a 2.6-year WALE. Settlement is expected in January 2024.
35 Robina Town Centre Drive, Robina QLD will be divested for $40.0 million, reflecting a c.5% discount to the December 2022 book value. Acquired in 2015, the asset delivered an IRR of c.7% during COF's ownership. As at 30 June 2023, the property had a 1.4-year WALE and its divestment averts near-term leasing risk. Settlement is expected in September 2023.
Mr Nichols, concluded, "With productivity falling both in Australia and overseas, we have seen an increase in mandated return to office policies that aim to address productivity, increased loneliness and diminished corporate culture. While hybrid working arrangements and increased workplace flexibility is likely to become more prevalent, it is becoming increasingly apparent that the office will remain an important and focal point in many workplace operations.
"In fact, Centuria's 2023 annual Australian office tenant customer survey reinforced this view, with approximately 75% of respondents stating they expect to retain or increase their office space requirements in the medium term. Additionally, tenant respondents stated they've considerably pulled back on providing fully flexible working from home (WFH) arrangements. This indicates an emerging return to office work culture and greater potential for rising physical occupancy.
"Looking ahead, we will continue to focus on maintaining high portfolio occupancy, improve portfolio quality and preserve a solid balance sheet, maintaining sufficient liquidity and debt covenant headroom."
COF provides FY24 FFO guidance of 13.8 cpu and distribution guidance of 12.0 cpu (distribution yield of 8.4%), which are expected to be paid in equal quarterly instalments.
---