Centuria Develops $40m Boutique Adelaide Office Building
14 September 2021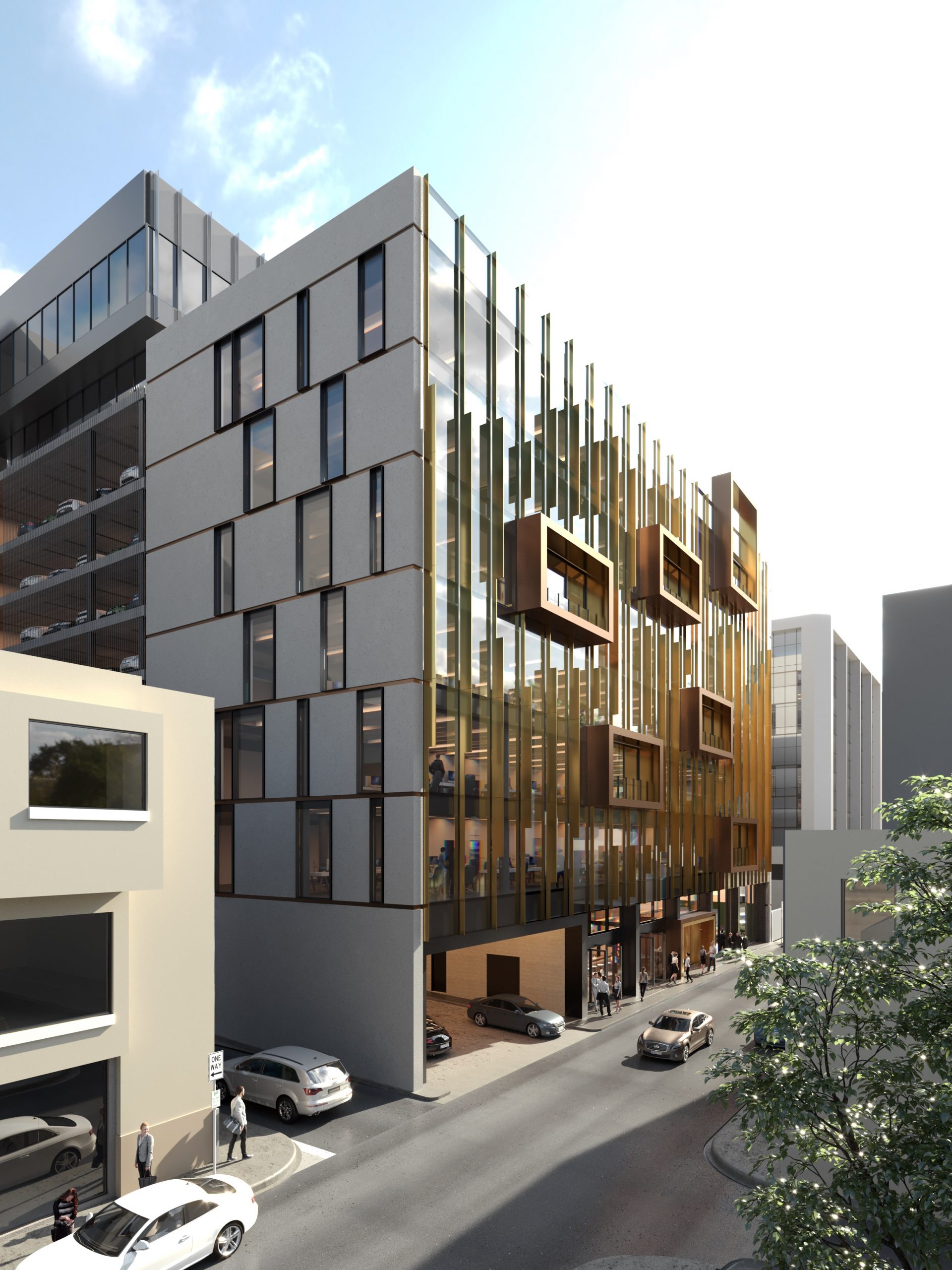 Centuria Capital Group will develop a c.$40million A-Grade boutique office building in the heart of Adelaide's CBD, illustrating the Groups confidence in the regional and metropolitan office markets.
The 4,600sqm building already has pre-leasing commitments from international engineering firm, Wallbridge Gilbert Aztec (WGA), national property and construction firm, Hindmarsh, and a national architectural firm, which total 55% of the building's Net Lettable Area (NLA).
The site, located at 57-61 Wyatt Street, is currently an underdeveloped on-grade car park and redundant two-storey building, which adjoins the Centuria-managed 80 Flinders Street office building and car park. Development Approval (DA) has already been secured with strong support from the City of Adelaide to revitalise the precinct's public spaces.
Jason Huljich, Centuria Joint CEO, said "This off-market opportunity adds to our existing landholdings within South Australia where we currently own five office buildings, 10 industrial facilities, three daily needs retail centres as well as agriculture, childcare and healthcare properties. With more than $750million of assets in South Australia, this would make Centuria one of the largest landlords in the State.
"We have confidence in the Adelaide office market having recently completed several major leasing commitments across our other A-grade offices within the CBD. Adelaide's market benefits from strong tenant demand across Government, national and multinational organisations and this high-quality tenant profile aligns with Centuria's office leasing and development strategies."
The development announcement follows Centuria's recently announced $62.75million acquisition of an A-Grade modern office building at 21-25 Nile Street, Port Adelaide, SA, which is 100% occupied by SA Government tenants.
57 Wyatt Street's office design complements Adelaide's "laneway" culture. When complete, the six-storey building will provide 670sqm floor plates featuring Juliette balconies, a rooftop garden and amenities, flexible workspaces, end of trip facilities, a retail space with street frontage and direct access to secure parking.
Andre Bali, Centuria's Head of Development, said "Creating this unique development opportunity through our relationships, particularly during COVID, demonstrates Centuria's ability to meet its tenants' changing requirements for new, innovative and sustainable workplaces. This development will breathe new life into the existing underdeveloped site, located within the prime business area of Adelaide.
"As with most Centuria developments, we are aiming to achieve a five-star green-star – Design & As Built Certified rating under the Green Building Council Australia's (GBCA) new Version 1.3 guidelines. Additionally, we will deploy a number of industry leading Environmentally Sustainable Design (ESD) standards, with the aim of securing a five-star NABERS rating."
Construction is anticipated to commence in October 2021 and completion is expected in late 2022. Construction and delivery will be undertaken by Hindmarsh Constructions, a national business that was established in Adelaide and has successfully delivered many landmark buildings within the City of Adelaide.
The 57 Wyatt Street site is adjacent to Flinders Street and in close proximity to shops, cafes, restaurants and retail outlets. It is well serviced by public transport and local amenities, such as Hindmarsh Square and Rundle Mall, both within short walking distance.
Centuria has jointly appointed CBRE's Andrew Bahr and JLL's Tom Budarick to lease the building's remaining office accommodation.
Centuria is committed to the development of 57 Wyatt Street and excited to be adding brand new office space to Adelaide's CBD.