Centuria Announces Industrial Acquisitions for New Fund
28 January 2021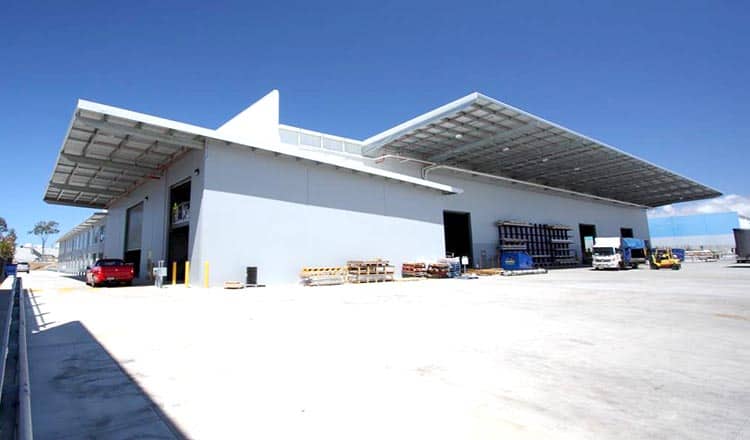 Centuria Capital has released further details of the 3 industrial assets it has acquired for its new unlisted, fixed-term Centuria Industrial Income Fund No.1 (CIIF1), ahead of the Fund's launch on Monday 1 February 2021.
The three industrial properties are worth a collective $62.5m and provide a 9.1-year portfolio Weighted Average Lease Expiry.
The Fund was previously announced in December 2020.
The $39.6m, c.16,000sqm facility at 136 Zillmere Road, Boondall QLD, is 100% occupied by Bradnam's Windows and Doors until June 2031. The tenant client is a designer, manufacturer and supplier of aluminium window and door products, with operations throughout Australia. The property was acquired from the Centuria Industrial Fund as earlier announced.
A $12.4m, c.5,000sqm warehouse at 2-8 Titanium Court, Crestmead QLD, is 100% occupied by Vulcan Steel until February 2031. Vulcan is a steel distribution and processing company with operations throughout Australia and New Zealand.
Finally, the $10.5m, c.7,200sqm industrial asset at 68-70 Kapara Road, Gillman SA, is 100% occupied by ACFS Port Logistics with more than three years remaining on its lease. ACFS is the largest privately-owned national port operator specialising in container logistics in Australia. The company moves more than 1.2 million twenty-foot equivalent units annually.
All properties are located within key industrial submarkets with excellent transport connectivity.
Ross Lees, Centuria Head of Funds Management, said, "Centuria has a strong track record with actively managing industrial and logistics properties nationwide as evident by our ASX-200 listed Centuria Industrial REIT (ASX: CIP), which is Australia's largest listed pure-play industrial fund. We aim to replicate the strong performance of CIP through this unlisted pure-play industrial fund."
Centuria's portfolio includes $3.1 billion of industrial AUM, across its Australian and New Zealand platforms.
CIIF1 Fund Manager, Stuart Wilton, added, "Industrial property has experienced strong tailwinds throughout the past 18 months, accelerated by a growth in online retail throughout the COVID-affected period, which is consequently driving demand for warehouse space and logistics hubs.
"The Fund's assets provide a diverse range of tenants across the logistics, manufacturing and distribution sectors, which are all located in core industrial markets within close proximity to major transportation infrastructure. We have already experienced strong expressions of interest for this Fund and hope to meet our equity raising target of c.$40m by the end of February."
CIIF1 provides an initial six-year fund term with a 6.00%pa forecast FY21 distribution yield growing to 6.25%pa in FY22.
The fund is part of Centuria's strategy to broaden its offering across its unlisted platform.
From an new investors point of view, I question the move to establish an unlisted fund for Industrial assets seeded by assets sold down from the listed platform.
The Boondall asset was sold by CIP at a 20% premium to book value and a cap rate of 5.3% which would likely generate an improved return for CIP in the short term (and potentially entry, exit or performance fees for the Manager). I can see why this would be good for CNI's bottom line, but as a potential new investor, is that good value / behaviour ?
I would expect that whilst Centuria have developed a solid listed platform, their desire to move into HNW and Family Office wholesale syndicates will start to see conflicts of interest emerge.
I would prefer to see assets acquired by or sold to unrelated entities on market than via an off market process to a related party.
See our review of the Fund here.