Buyers Demand increased Sustainability Credentials as Cost of Living Crisis Intensifies
20 March 2023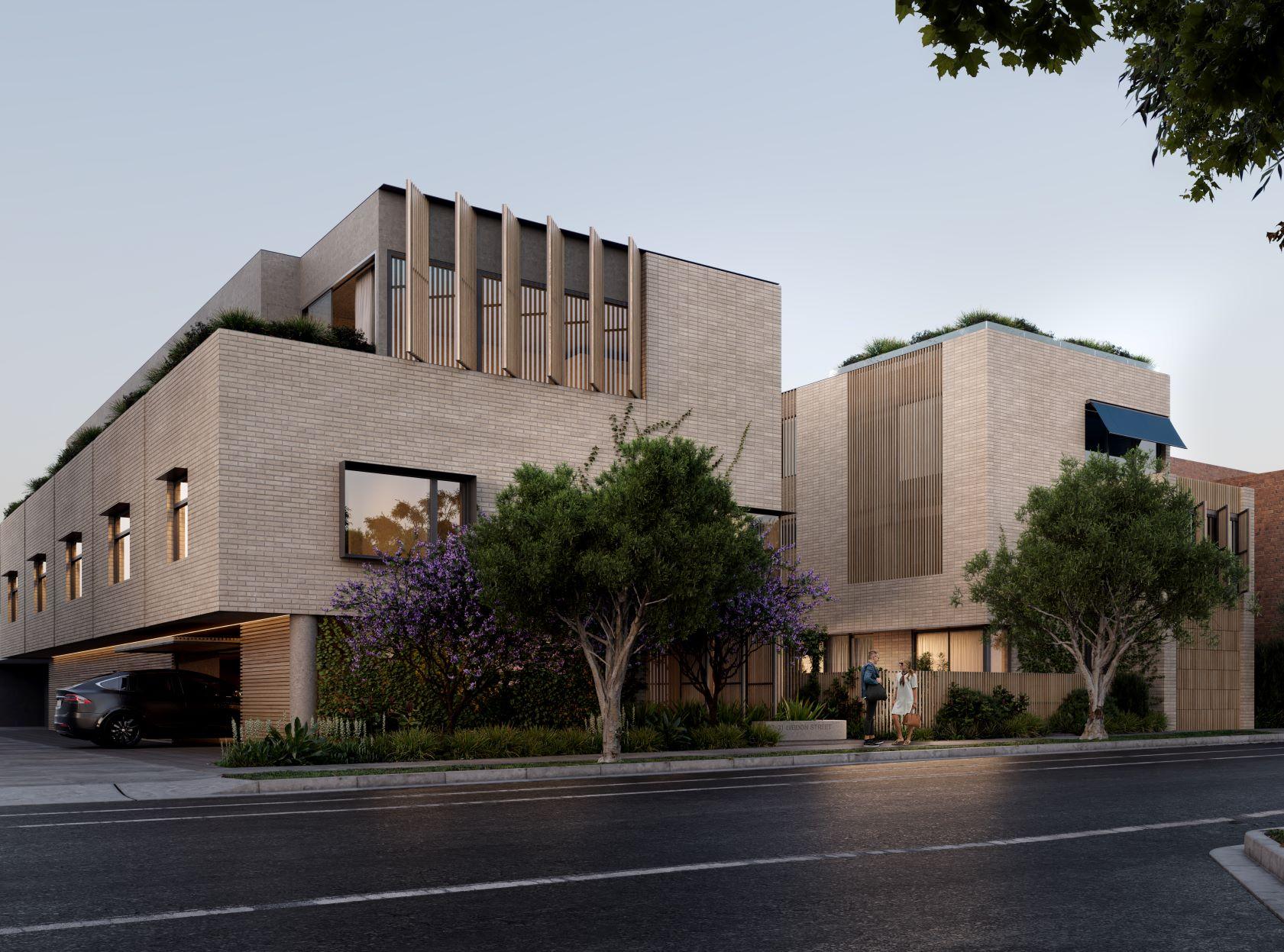 Buyer demand for sustainable residential projects is at an all time high according to, Marshall White Projects. The leading project marketers claim that buyers, particularly those in Greens-held seats in inner-Melbourne, are putting pressure on developers to deliver sustainable, future-proofed housing.
Marshall White Projects Director, Leonard Teplin states the push is being led largely by environmentally conscious young families and second home buyers.
" The buyers we're seeing now are really savvy, they know their stuff when it comes to sustainability and they won't buy-in to the bare minimum," said Teplin.
" They're concerned about the environment but they're also feeling the pinch of the rising cost-of- living, and it's widely accepted that sustainable housing provides a path to ease that pressure," Teplin continued.
In keeping with this trend, family developer CADRE has just released an innovative green development in Richmond – that seeks to redefine the concept of sustainable living – where each residence could help reduce a family's carbon emissions to a level equivalent to planting approximately 1,500 trees a year.
Crucially, the sustainability inclusions at MATTONE could allow purchasers to unlock alternative funding offers such as Green Loans, which allows buyers to be rewarded with a lower standard variable rate.
Managing director Christopher Tyas believes the project will continue CADRE's legacy of creating future-proof buildings and projects that benefit occupants and don't harm the planet.
" We don't want to just greenwash a development – we want to set the standard that all developers should follow, we are always striving to do better, not just for the development but the purchasers and the environment, the triple bottom line. This approach has been applied to our entire portfolio across residential, commercial & industrial properties."
A combination of best-in-class sustainability inclusions have been made at MATTONE – with a key focus on improving the thermal performance of the building's exterior to reduce energy demand on heating and cooling. The design also includes all the necessary green features of tomorrow, including electric vehicle charging and solar panels to capture north-facing sun.
Research commissioned by CADRE reveals that the energy cost for heating and cooling MATTONE could be 500 per cent lower than a typical Victorian terrace – meaning the average resident could save hundreds of dollars per year in heating and cooling alone.
Further reducing environmental footprint and carbon emissions, MATTONE pushes the industry standard in multiple areas:
A master switch allows residences to turn off all power when leaving home for the day
Fossil fuel free design and the omission of gas appliances in favour of electric, allowing homes to be 100 per cent powered by renewable energy.
Electric vehicle charging which can provide a saving of up to $3,000 from the need to retrofit a connection in future
Energy-efficient hot water systems and heat pumps
All homes fitted with solar panels that utilise northern orientation to maximise exposure to north-facing sun
Thermally broken windows, increased wall and roof insulation keep the home at the right temperature year-round
Rainwater harvesting and re-use
Composting bins installed in each residence
Carefully considered product selection whose suppliers share the passion to reduce environmental impacts
Removal of basement and curated materials means a significant reduction in embodied carbon
The impact-led design provides a two-pronged benefit to would-be buyers – by reducing energy usage by such a significant portion, each home will provide some protection from current and future cost-of-living pressures.
CADRE's focus on delivering green property provides a hip-pocket benefit to buyers, sets new industry benchmarks and ensures a future-proof residence that can move with the times, says CADRE managing director Christopher Tyas.
" It's no secret that consumers are facing major cost-of-living pressures at present – we think the ability to buy a property that effectively nullifies heating and cooling bills, provides renewable solar power and features energy efficient appliances, lighting and hot water, will resonate strongly with buyers looking to minimise their future costs.
" States and territories across Australia will begin to phase out petrol cars in the next 10-15 years, yet many properties, including those being built today, don't have charging stations to accommodate this significant change. Regulatory changes like this underpinned our desire to future-proof MATTONE, with provisions like EV charging, solar panels and energy efficient design.
" MATTONE's location within one of Melbourne's most tightly held and sought-after enclaves adds another string to its bow – its location within Richmond aligns with the Victorian government's 'Plan Melbourne' strategy of creating '20-minute neighbourhoods', which recognises the need for changes to the way we live in suburbs, where residents can access anything from parks to restaurants to retail and education within 20-minute return walk.
" Sustainable, net-zero property continues to be a key focus for us – we see property as the industry with the biggest opportunity for environmentally friendly design, and with each project we deliver we are aiming to be better and go further than the last, that's what my family set out to do with this business and that's what we'll continue to do," he said.
MATTONE is designed by MAArchitects to fit in with the fabric of Richmond, paying homage to the area's industrial heritage with refined brick façades, large and deep-set windows and operable timber battens that overlook architecturally designed landscapes by Florian Wild.
CADRE has appointed long-standing partner Tycorp Construction, an industry renowned and award- winning multi residential company, as builder to deliver the residences; the developer knows it can rely on the quality of craftsmanship that the family is known for.
More information on MATTONE can be found at: https://mattonerichmond.com.au/