BTR Construction Begins at Waterfront Newstead
24 August 2021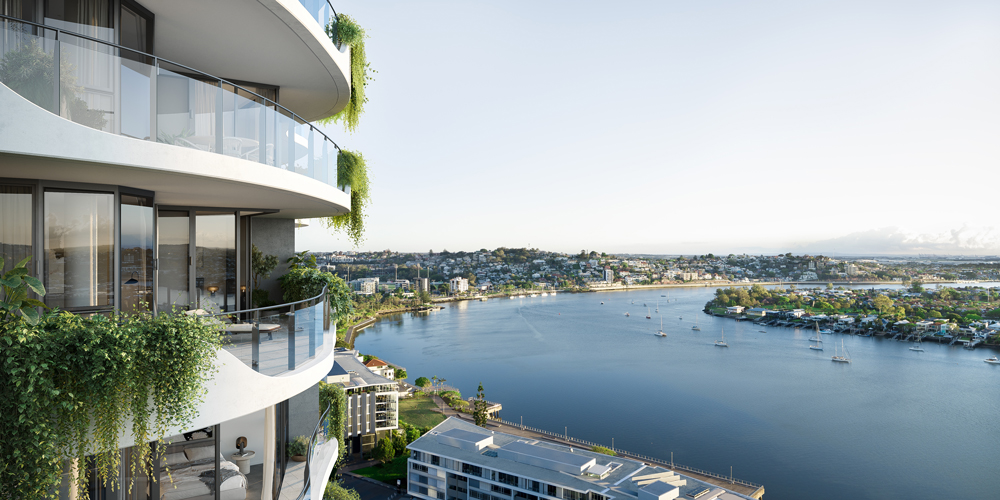 Mirvac has officially started work on more than 500 apartments across two new residential developments at its $1bn Waterfront Newstead community, to help meet low vacancy rates and significant demand for property in Brisbane.
Combined, the dual-tower $270m LIV Anura build to rent project and $180m Quay Waterfront Newstead premium riverside development will deliver 538 apartments and create more than 500 direct and indirect construction jobs over the next three years.
Queensland Treasurer and Minister for Investment, Cameron Dick MP, today joined Mirvac General Manager Build to Rent, Angela Buckley, and Mirvac General Manager Residential Queensland, Warwick Bible, to turn the first sod on the transformative buildings.
"Driving the continued growth of Queensland's construction sector is a key part of our Government's COVID-19 Economic Recovery Plan," the Treasurer said.
"By turning the sod today on this Mirvac project, we're firing the starter's pistol on jobs here in Brisbane and the creation of new rental homes for Queenslanders who want to live and work near the CBD.
LIV Anura, which is being delivered in partnership with the Queensland Government as part of its Build to Rent Pilot Project, will offer 395 apartments exclusively for renters, including 25 per cent for key workers, across the 23 level and 25 level buildings.
It is set to be one of the first large-scale built to rent projects in Brisbane to welcome residents when completed early 2024 and will revolutionise the rental experience in the city.
LIV Anura will feature a dedicated community team, a suite of sustainability initiatives including 100 per cent renewable energy to all apartments and car, bike, scooter and E-bike share, and an entire level dedicated to facilities, such as a cinema, games room, yoga studio, gym, pool, co-working spaces and a pet park.
To further expand Queensland's growing Build-to-Rent program, Queensland Treasury is currently evaluating expressions of interest for two further developments.
"Mirvac and Pacific Living have been shortlisted for one to be located at the state-owned 50 Quay St, Brisbane, on the site of the former Children's Court". the Treasurer said.
"Lendlease, Greystar, Australian Unity and Make Ventures have all been shortlisted for a second Build-to-Rent development to be constructed on a privately-owned site identified by the successful proponent."