Brand new retail centre hits the market in thriving regional hub, with huge demand expected
17 October 2023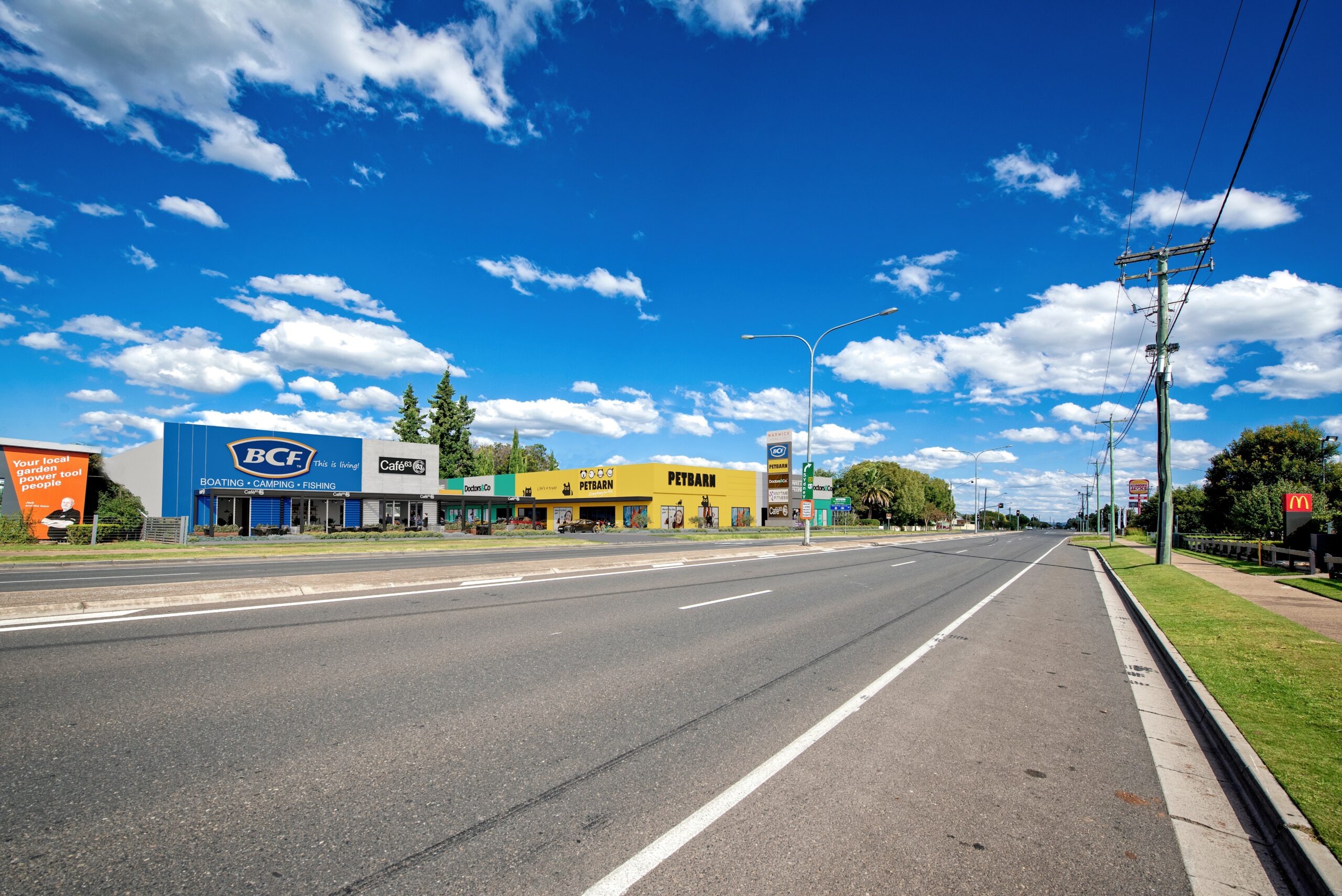 Warwick's thriving Home & Life centre offering locals a fresh new area to shop and dine has hit the market with the agents expecting a lot of interest from buyers looking for a strong performing asset.
Fully tenanted with retailers including BCF, Petbarn, Doctors&Co, Café 63 and Anytime Fitness the retail centre holds a prime position within Warwick CBD, with the nearest outlets for the brands located 80 kilometres away.
Colliers Retail Middle Markets led by James Wilson, Harry Dever and Marlon Crawford have launched the brand new, 100 per cent leased large format centre underpinned by ASX Listed covenants BCF and Petbarn to the market.
Occupying a 6,048 sqm site, Warwick Home & Life is primely positioned along the highly visible Albion Street and the Cunningham Highway – a major arterial road that facilitates easy access to neighbouring towns and major cities and is serviced by 63 at grade car parks.
Colliers Queensland Associate Director Retail Middle Markets Harry Dever said in the wake of the disruptions caused by the pandemic, the demand for core, defensive assets had only intensified.
"Investment demand for brand new, 100 per cent leased assets underpinned by long WALE to national tenant covenants has increased in part to its high resiliency and ability to see through differing market conditions," Harry Dever said.
"This is a generational opportunity to acquire a strong performing large format retail centre occupying a prominent site in Warwick, an established regional city."
Colliers Head of Retail Middle Markets James Wilson said Large Format Retail transactions in 2022 were 18 per cent higher than the 10-year average, with a total transaction volume of $1.52 billion.
"Queensland was the most active state for capital allocation to large format retail assets in 2022, representing 40 per cent of the total volume for investments. Nationally, there remains limited new supply in 2023, with new supply levels 33 per cent lower than that seen in 2021," James Wilson said.
"Brand new large format retail centres in high growth locations, such as Queensland, are highly pursued due to their significant depreciation benefits and fixed annual rental review structures driving investor returns.
"Purchasers will be focussed on the carefully curated tenancy mix that includes leading retailers such as BCF, Anytime Fitness, Petbarn and Doctors&Co."
Colliers expert Marlon Crawford said: "Warwick Home & Life offers investors a brand-new secure investment with 100 per cent occupancy rate underpinned by ASX listed covenants BCF and Petbarn.
"There is significant ongoing investment in the Southern Downs LGA, that will support the development of the local economy and population," Marlon Crawford said.
"It is estimated that there are about 50,000 people in the trading area of Home & Life and about 3.5 million vehicles passing by annually."
The town is a location of choice for business, investment, and employment. The region's abundant industry diversity and transport infrastructure underpin its role as a major hub for Southeast Queensland's agricultural, manufacturing and food processing, health and aged care, tourism, and transportation.
Main trade area large format retail/homemaker retail spending is currently estimated at $190.4 million and is projected to increase to $289.8 million by 2041, representing an average annual growth rate of 2.4 per cent.
The centre is situated in the Southern Downs booming regional corridor lying 130 kilometres south-west of Brisbane, and 70km from Toowoomba.
Warwick Home & Life is being exclusively marketed via an Expressions of Interest campaign, closing 2:00pm (AEST) on Thursday, 23rd November 2023.