Bentleigh's emergence into lifestyle destination continues
8 March 2023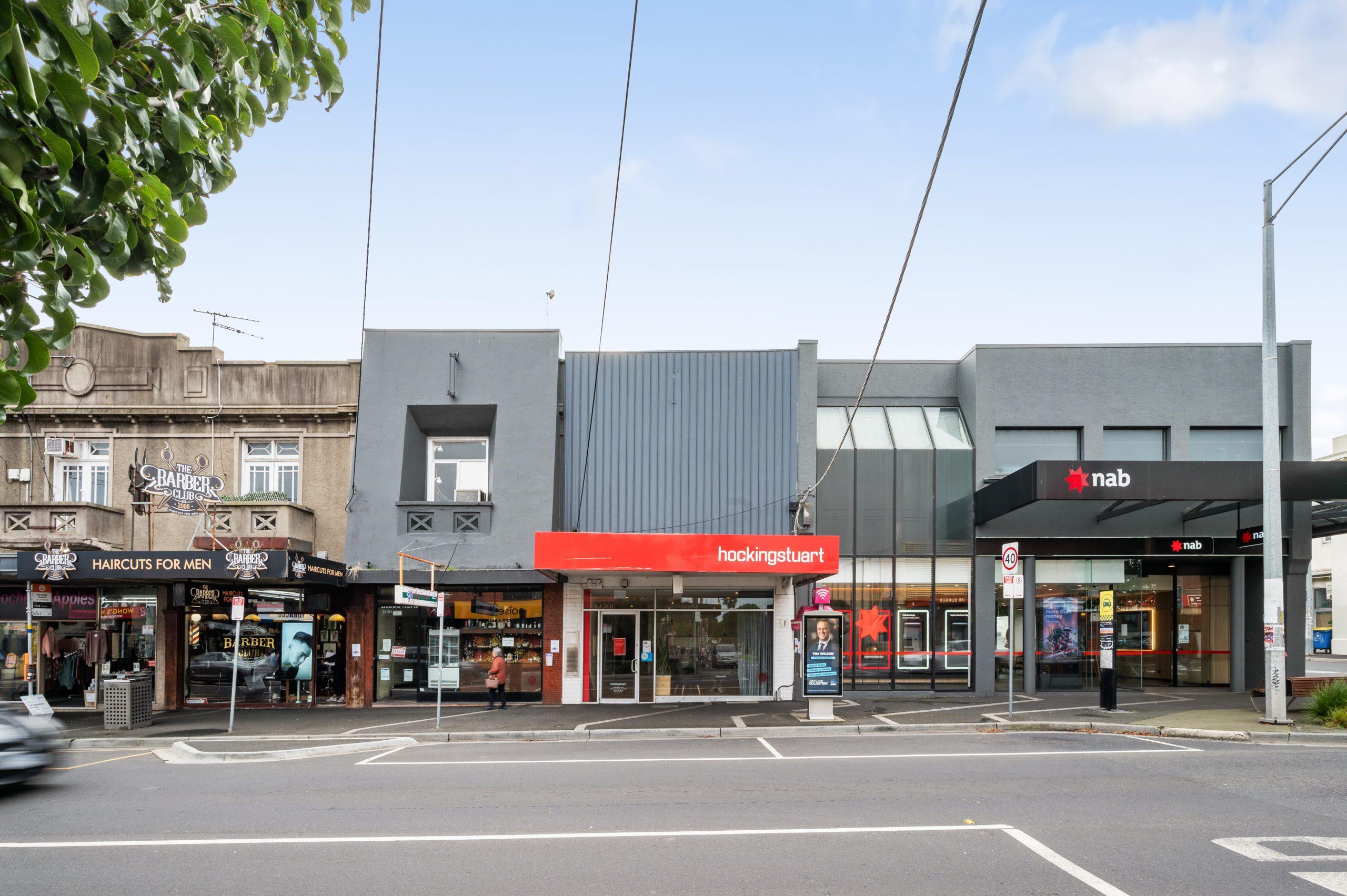 Centre Road, Bentleigh is continuing its emergence into one of Melbourne's best-performing shopping strips, with a string of new deals by Fitzroys boosting its lifestyle offering and keeping its vacancy rate at a long-term low.
Fitzroys' Tom Fisher has just negotiated three leases, extending the agency's dominance in the strip. Headlining the deals is fast-expanding Korean eatery Gami Chicken & Beer, which had been looking to open a store on the strip, and will be moving into 472 Centre on a five- year deal at $70,000 per annum net.
Fisher negotiated another secure five-year lease to a pizza operator a few doors over, at 482 Centre Road, at $59,000 per annum net, while he also leased 379 Centre Road to a financial services firm, for three years at $70,000 per annum net.
"Tenants have really taken note of the high foot traffic and the street's lively nature," he said.
"Centre Road, Bentleigh has always been popular among shoppers but it's now home to a more dynamic offering, with a growing number of popular cafés, restaurants and bars including Little Tommy Tucker, Sonder Bar, Hunky Dory and Bentleigh Social."
Fitzroys' latest Walk The Strip report shows the proportion of food and beverage tenancies on Centre Road, Bentleigh jumped by 13.7% in 2022 to a long-term high of 37.6%, helping to drive down the vacancy rate to just 3.1% – among the lowest in Melbourne. This made it perhaps the best example of the trend detailed in the report that showed the average vacancy along Melbourne's iconic shopping strips came down in line with an increase in hospitality operators taking up spaces.
Both Gami Chicken & Beer and the pizza operator have leased fitted-out spaces, which Walk The Strip shows has been a dominant theme in Melbourne's shopping strips since the onset of COVID.
"Fitted-out spaces allow operators to open up quickly, without having to commit to fit-out costs which have become increasingly expensive. Suburban properties like these are in a sweet spot for size also, meaning operators don't have to take up larger premises with excess space and can find a balance between dine-in and takeaway orders," Fisher said.
Fisher said the evolution of Centre Road, Bentleigh into one of Melbourne's top-performing retail strips is due to a number of different drivers.
"Centre Road has proved the power of supermarket anchors with three supermarkets underpinning its outperformance over the past few years," he said. All of Coles, Woolworths and Aldi consistently bring pedestrian traffic to the strip.
"The State Government's rail crossing removal initiative has also made huge impact on the strip, enhancing its already-high accessibility, with a large volume of on-street and Council car parking, Bentleigh train station and multiple bus routes," Fisher said.
The strip is set for further evolution with Glen Eira Council implementing works for its Bentleigh Eat Street, which will see 2,400sqm of public space and side streets activated by cafés, restaurants, bars, outdoor seating, and supported by the extension of trading hours, and add depth to the linear retail strip.
The activity is also attracting the attention of investors in big numbers, with recent campaigns all proving extremely competitive, despite the growing interest rate environment.
Fitzroys recently sold the 161sqm shop at 377 Centre Road for $1.753 million, at a very sharp 2.59% yield, as well as 448 Centre Road, the home of popular healthier fish and chips specialists Hunky Dory, for $2.26 million at 3%, and the home of Flight Centre at 434 Centre Road for $1.98 million on a 3.75% yield.