Balwyn landmark The Connault listed for sale
25 September 2022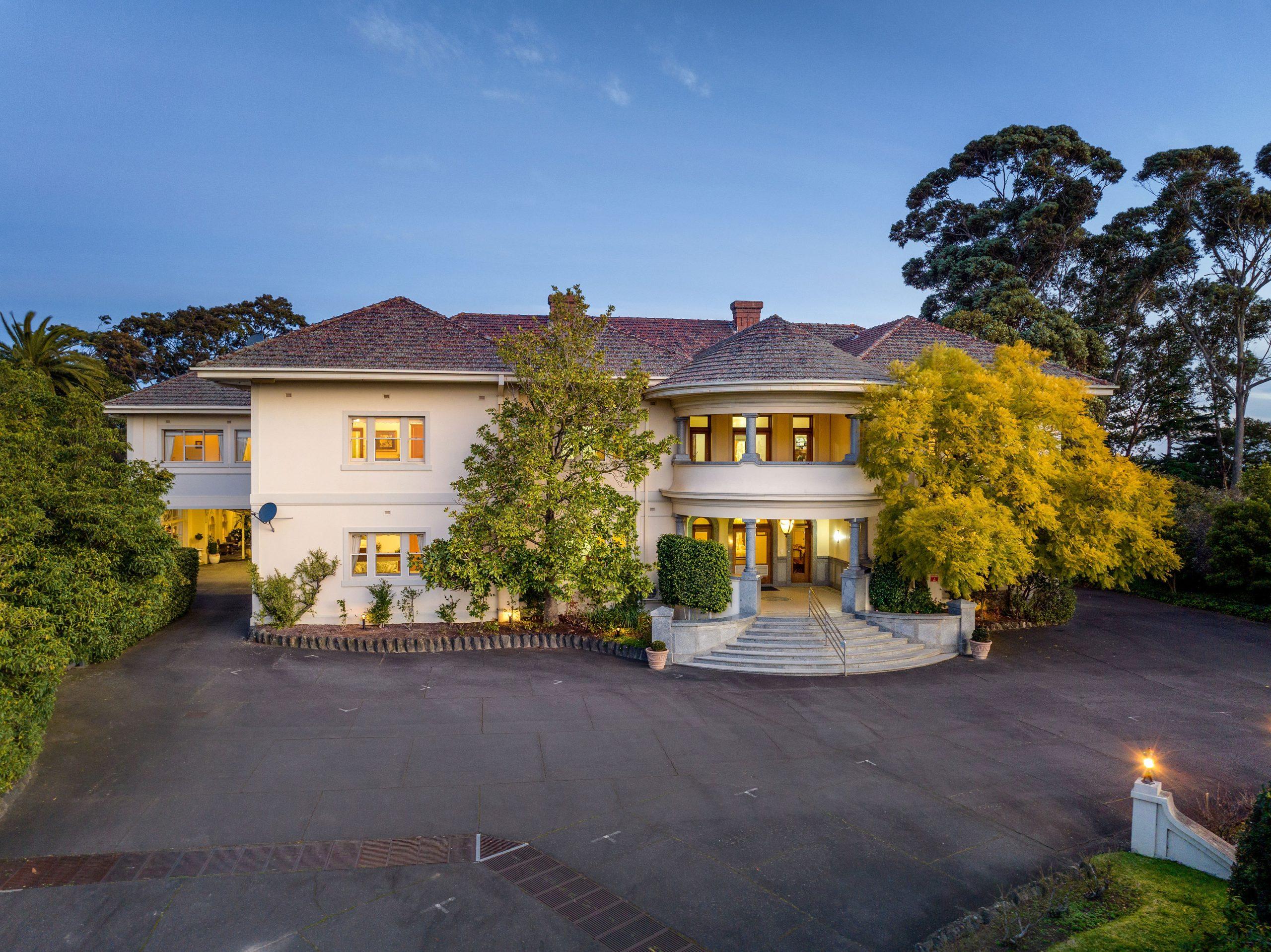 The former home of pioneering Melbourne retailer Oliver Gilpin, which became one of Boroondara's most prestigious luxury retirement communities, has been listed for sale.
The Connault occupies Melbourne's second-most-elevated point at 41-45 Yarrbat Avenue in Balwyn, with the 5,027sqm site dating back to the 1930s and its construction for Gilpin under the name of Idylwylde.
Gilpin was a prominent Victorian businessman in the 1920s and is credited with creating Australia's first major drapery retail chain, which peaked at 94 stores.
Following Gilpin's death, Idylewylde was purchased by The Sisters of the Sacred Heart in 1945 and under their ownership was renamed Mary's Mount, a name many local residents still use.
Finally, the property was renamed The Connault, Latin for 'With Height', and converted into a premium retirement community registered for 40 residents, which remained operational until July 2022 when owner operator Karen Kouzas retired.
Long-term retirement village operator Ms Kouzas joined The Connault as the Nurse/Manager when it first opened to residents in 1998, and her passion for the community led to her purchasing the business and property two years later.
The Connault is set to generate residential and commercial interest – namely among retirement, aged-care and healthcare users – and is being offered for sale with vacant possession.
Its elevated position delivers 360-degree skyline views encompassing the Melbourne CBD, 16km to the west, and Dandenong Ranges.
An Expressions of Interest sale campaign is being managed by CBRE's Sandro Peluso, Marcello Caspani-Muto and Jimmy Tat, in conjunction with Marshall White's Marcus Chiminello and Sonja Sendin.
"The Connault is a lavish facility in a landmark location, and epitomises a true generational opportunity," Mr Peluso said.
"The location and size of the landholding and existing improvements lend themselves to a range of uses, including high-end assisted care, retirement accommodation, and respite or medical rehabilitation centres."
The site is one of the largest offerings within the City of Boroondara in the past decade, occupies a long, curving frontage to Yarrbat Avenue and is moments from the Boroondara private school belt and the Whitehorse Road retail precinct.
"With The Connault's exclusive location, set among leafy botanic gardens and situated at Melbourne's second highest location point, the property offers a unique opportunity to create a luxurious family estate that will provide tranquillity and privacy for the new owner," Mr Chiminello added.
"The sheer size of 5,027sqm landholding will ensure this offering is heavily sought after and we look forward to bringing it to market."