Averley community attracts record sales as project launches in Melbourne's south-east
31 August 2021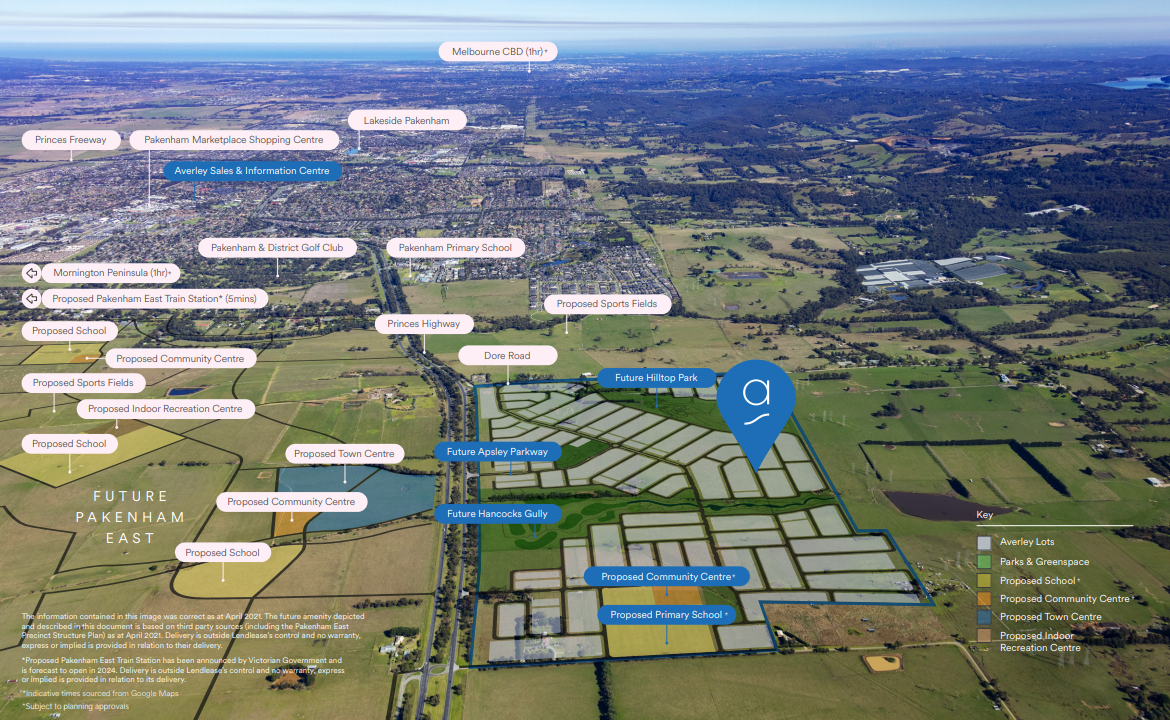 A new community in Melbourne's south-east has launched, with lots snapped up within 30 minutes and a second release fast-tracked.
Following the State Government's approval of the Pakenham East Precinct Structure Plan (PSP) earlier this year to support rising demand for new urban development, Averley's first land release was a highly anticipated one. Over 500 customers had qualified for the first release which has appealed to downsizers and both young and established families.
Located 65 kilometres south-east of Melbourne's CBD in a booming greenfield growth corridor, Lendlease's latest community will be home to 1,500 new dwellings and over 4,000 residents on completion.
The 113-hectare community is set amongst 20 hectares of open space and parkland. A community activity centre, primary school and wetlands are all proposed to form a part of the community.
The Pakenham East PSP covers an expansive area of 630 hectares and is bounded by the Princes Freeway to the south, Ryan Road and Deep Creek to the East and the Urban Growth Boundary to the north and east.
Approximately 22% of the broader Pakenham East area in which Averley sits will be dedicated to open space, including fourteen parks and two sports reserves. Three government schools, one non-government school, integrated community centres including kindergartens and maternal and child health, one local town centre and a local convenience centre are also planned.
The area is set to be serviced by a newly created Pakenham East station, with a two-kilometre extension of the metropolitan rail line. In order to cater for the growing Pakenham community, the station will be built between Deep Creek and the Princes Freeway.
The creation of Pakenham East will see the gradual development of more than 7,200 homes and generate around 1,400 jobs.
Matthew Mears, Managing Director, Communities, Lendlease said "In launching Averley, we are building on the great success of our nearby Lakeside Pakenham community and helping to remedy the undersupply of housing in the Cardinia corridor.
"We warmly welcome and congratulate our first purchasers. Our vision for Averley is to meet the needs and aspirations of homebuyers and to create a sense of belonging and connection for our newest community in the surrounds of the local, natural environment.
"For more than 60 years, Lendlease has proudly created award-winning places where communities thrive and Averley will be no exception."