Australian Unity Office Grow Occupancy amid Pandemic
23 February 2021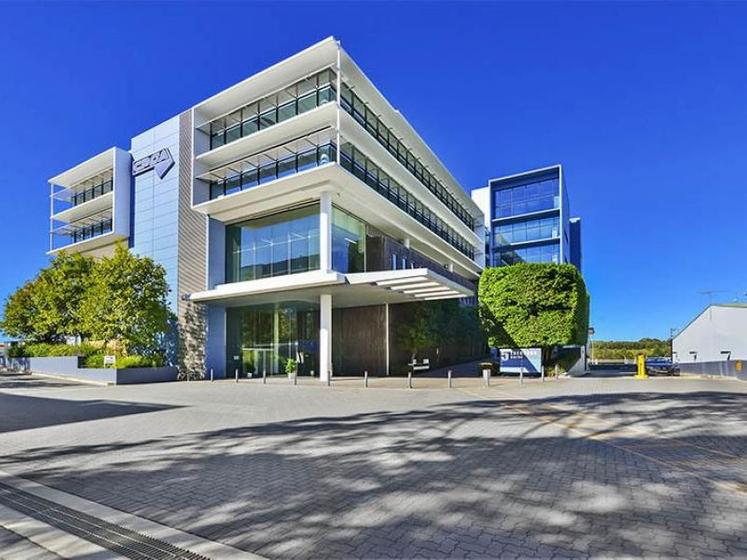 The Australian Unity Office Trust has strong earnings and occupancy despite the pandemic.
AOF delivered FFO of $15.1 million, or 9.2cpu for 1HFY21 and compares well against FY20 of 9.4cpu.
James Freeman, AOF Fund Manager said "The AOF portfolio has performed well over the period, with robust leasing results driving an increase in occupancy to 95.3%, up 1.6% from 30 June 2020.
Highlights
Funds from Operations (FFO) of $15.1 million, or 9.2 cents per unit
Distributions of $12.2 million, or 7.5 cents per unit
Leasing activity of approximately 12,000 sqm for the half year (approx. 11.1% of the portfolio by NLA) resulting in an increase in occupancy to 95.3%, up 1.6% from 93.7% as at 30 June 2020
Rental collections for the half year of 98.3% (April to June 2020 92.0%)
$749,000 of COVID related support provided to tenants during the period
Net tangible assets (NTA) of $2.77 per unit, an increase of 5 cents per unit, from $2.72 per unit at 30 June 2020
Balance sheet remains strong with gearing of 30.7% with no debt expiring until October 2022
James Freeman said, "The underlying strength of the portfolio with limited vacancy, minimal expiry in FY21 and strong collections has enabled FFO guidance to be reinstated. FY21 FFO guidance of 18.3 – 18.7 cpu is provided, with distribution guidance of 15.0 cpu reaffirmed. The distribution guidance is in line with FY20 actual distributions of 15.0 cents per unit and represents a yield of approximately 7.1% on the 19 February 2021 closing price."
"AOF is well positioned as we move through FY21, with only 2.7% of the portfolio expiring during the year and a portfolio allocation weighted towards the metro markets of 62% and 38% to the smaller CBDs".
"In an environment where employers are focused on affordability, and employees are seeking to work closer to home, while still enjoying excellent amenity and accessibility, we believe these markets will outperform given their cost advantage to the larger CBDs of Sydney and Melbourne".
AOF provided $749,000 of COVID related support to tenants during the period. $451,000 was provided in the form of rent waivers with a further $298,000 of rent deferred.
Tenants representing approximately 16% of the fund's average monthly gross income have requested proportionate rent relief under the National Cabinet Mandatory Code of Conduct. Following "good faith" discussions with those tenants, a number of requests have been finalised, or withdrawn, such that tenants representing approximately 5% of AOF's average monthly gross income have outstanding requests at 31 December 2020.
Debt
During the half year, gearing reduced to 30.7%, down 0.5% from 30 June 2020 and net borrowings are $209.5 million ($210.0 million as at 30 June 2020), providing $40.5 million of cash and undrawn debt.
The weighted average cost of debt reduced to 3.0% as at 31 December 2020 and the interest coverage ratio is 4.5x providing sufficient headroom to the 2.0x covenant.
With substantial headroom to its covenants, approximately $40 million of debt and cash available and no debt maturing until October 2022, AOF is well positioned moving forward, aligning with its capital management objective of maintaining a robust capital structure that enables growth over the long term.
Valuations
All properties were independently revalued as at 31 December 2020, with the portfolio valued at $681.05 million, representing a $11.4 million (2.0%) increase on 30 June 2020.
Compared to the 30 June 2020 valuations, capitalisation rates for the portfolio decreased by 7 basis points to 6.02%.
All valuations have regard to the current economic environment, with substantially lower compound annual growth rates, increased incentive levels and increased downtime allowances relative to valuations conducted prior to the onset of the COVID-19 pandemic.
Of note, the value of AOF's property at 2-10 Valentine Avenue, Parramatta increased by $18.15 million over the half, as further progress was made with early works well advanced by the appointed builder, Buildcorp and market transactions supportive of a higher valuation.
The overall value of the portfolio is ~$6,310 per square metre which continues to represent attractive value.
Leasing
Approximately 12,000 sqm of leases or heads of agreement have been reached, representing 11.1% of the portfolio by NLA, during the first half of FY21. Lease agreements were finalised over approximately 11,200 sqm, while further heads of agreement were reached over approximately 800 sqm. Over 2,100 sqm of this leasing is over space that was vacant at 30 June 2020, driving a 1.6% increase in occupancy to 95.3% (93.7% as at 30 June 2020).
Expiry in FY21 has reduced from 4.3% to 2.7% as at 31 December 2020. The most active assets have been:
• 5 Eden Park Drive, with approximately 7,000 sqm of leasing completed including the previously announced CPSA lease restructure increasing occupancy up to 96.3% (92.8% as at 30 June 2020);
• 2 Eden Park Drive, with approximately 2,300 sqm of leasing, taking the property to 100% occupied (95.4% as at 30 June 2020) and only one suite left expiring in FY21; and
• 241 Adelaide Street, with eight transactions totalling approximately 2,000 sqm increasing occupancy to 95.2%, up 9.5% from 30 June 2020 (85.7%).
Mr Freeman stated "A significant level of leasing has been completed across the portfolio in FY21 to date, increasing occupancy by 1.6% to 95.3%, despite the current uncertainty in the marketplace. Our assets in Macquarie Park and Brisbane have been particularly active with 2 Eden Park Drive, Macquarie Park now 100% leased, 5 Eden Park Drive, Macquarie Park has only one remaining suite available and 241 Adelaide St, Brisbane is now 95.2% occupied.
We believe these assets are benefiting from their affordable rentals which are a fraction of the major CBD markets of Sydney and Melbourne while still providing solid amenity and great accessibility".
Development
Management is focused on driving capital growth over the longer term for the portfolio. At 2 Valentine Avenue, Buildcorp are well advanced on early works to de-risk the delivery program.
To further enhance the flexibility of the Valentine Avenue development opportunity, management is working on a design to link both 2 and 10 Valentine Avenue together to create a combined building offering. This offering is designed to provide a direct link through 10 Valentine Avenue to 2 Valentine Avenue, an enhanced arrival experience for both buildings and
greater flexibility in security configurations.
The new design will require Development Approval (DA) which if received will be in addition to the existing DAs the Valentine Avenue site has, providing additional flexibility, while maintaining the existing approvals.
Divestment
As previously advised, 241 Adelaide Street, Brisbane has been identified as a non-core asset. Following a comprehensive sales campaign, a preferred party is now in exclusive due diligence to acquire the asset. We will continue to update the market as appropriate.
Strategic Assessment
AUIREL remains focused on delivering the best possible returns for unitholders. AOF's portfolio remains well positioned, however AOF's trading price continues to reflect a significant discount (-23%) to NTA of $2.77.
AUIREL Directors have initiated a strategic assessment to examine all options to maximise returns to, and unlock value for, unitholders. Outcomes and conclusions from the strategic assessment will be communicated to the market over the coming months.
Outlook
"The resilience of the underlying income stream with 63% of the portfolio's gross income coming from the top five major investment grade tenants, recent leasing success and the limited near-term expiry profile, has enabled the provision of FFO guidance for FY21.
"AOF provides FY21 FFO guidance of 18.3 – 18.7 cpu and reaffirms FY21 distribution guidance of 15.0 cpu, subject to no material change in market conditions, no material change to the portfolio and no unforeseen events.
This distribution guidance equates to a distribution yield of approximately 7.1% on the 19 February 2021 closing price of $2.12".
Our Views
The distribution yield of 7%, the discount to NTA and the strong leasing performance in the portfolio stand out as good attributes.
The geographic diversification away from the CBD centres have assisted in maintaining high occupancy during the pandemic.
The value add initiatives in Parramatta are yet to be tested with the tenant market and I suspect the long narrow floor plates will be difficult to entice full floor tenants which typically help underwrite a scheme.
AOF are on our recommend list.
Attempts last year by Starwood Capital and others to take over the trust are on the back burner, however the portfolio remains a target for potential groups seeking office exposure to Australia.