Arcana Capital Raise Capital for Rockhampton Showroom
2 February 2021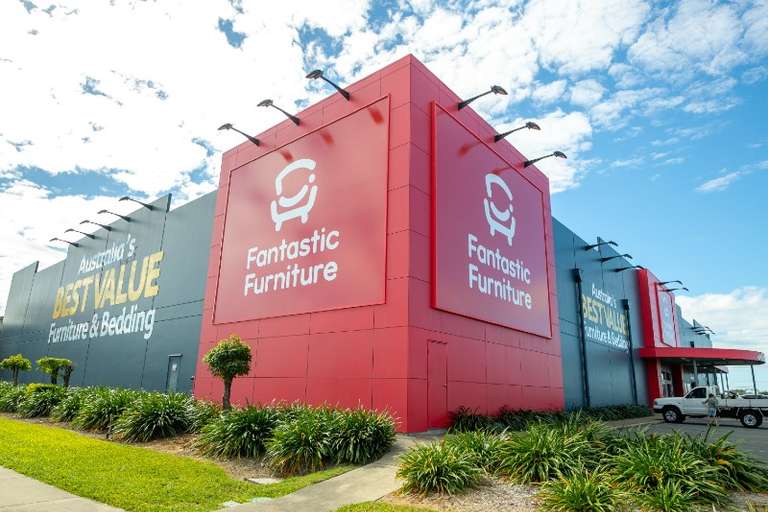 Arcana Capital have acquired a Fantastic Furniture showroom in Rockhampton for its latest fund offering.
Arcana Capital is run by former QLD Premier of Queensland & Lord Mayor of Brisbane Campbell Newman. The Group have been involved in the acquisition and management of 19 commercial properties in Queensland representing a total asset value of $124.65 million.
The latest property at 143 Gladstone Road, Allenstown, is located 2km south-west from Rockhampton's CBD and is approximately 600km north of Brisbane. Rockhampton, one of Queensland's largest regional cities, had an estimated population of 78,592 in 2020. The asset is strategically located on Gladstone Road (Bruce Highway), a four-lane road, attracting 15,736 vehicles per day.
The building comprises a total lettable area of 3,305m2 which includes an open plan showroom, warehouse, loading dock and mezzanine office amenities. Car parking for 65 vehicles is provided on site.
Arcana Capital will pay $7m for the site and are raising $4.4m from investors via a wholesale fund offering. The 5 year Fund expects to issue distributions of 8.35%pa.
The lease to Fantastic Furniture is for 10 years from 2019 (expiring September 2029), with 3 x 5 year options.
Fund Overview
Responsible Entity
Arcana Capital Funds Management Pty Ltd AFSL 518744
Fund Manager
Arcana Capital Pty Ltd | AFSR 1245173
Fund Size Target
$4,413,000
Fund Open
1 January 2021
Fund Raising Close
28 February 2021
Fund Term
Minimum 5 years
Target Return
Forecast distributions (paid monthly):
Year 1 (13 April 2021 – 30 June 2021): 8.35% p.a. (annualised); and
Year 2 (1 July 2021 – 30 June 2022): 8.35% p.a
Liquidity
None
Investor Type
Wholesale
Target Assets
143 Gladstone Road, Allenstown
The income yield from the asset is high and reflective of the limited liquidity for regional assets of this nature.
According to the website fees charged by the group include 2.0% of the purchase price, 10% of the net profit on disposal of the property over a CPI adjusted cost base together with an Asset Management Fee equal to 6.0% of Net Property Income. These fees appear to be significant but are reflective also of the smaller size of the asset.
The fund is not recommended by us.