APIL Launches Essential Retail Income Fund
30 March 2021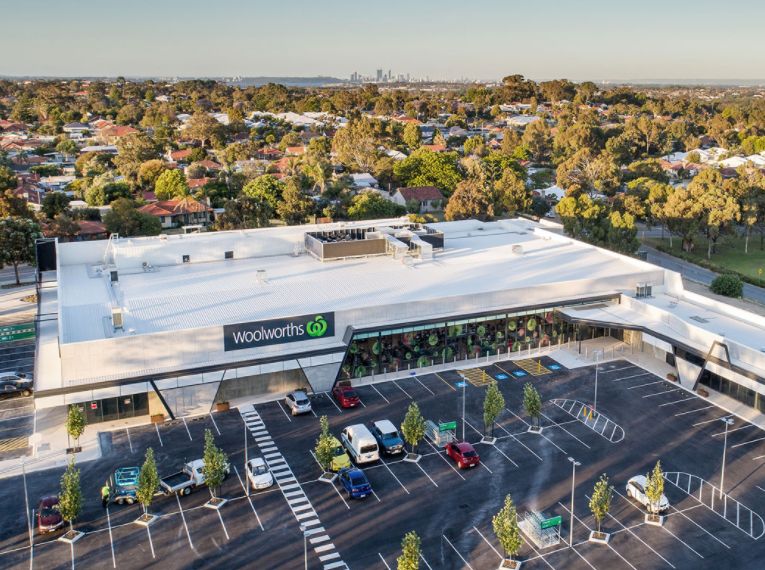 APIL has launched the Essential Retail Income Fund to acquire Coolbellup Village Shopping Centre, WA for $20.5m and to grow a portfolio of retail properties with a focus on stable and secure income streams.
APIL have established and operated 28 successful unlisted property funds including high quality commercial properties, based in key locations around Australia.
The Coolbellup Village Shopping Centre, WA is a Woolworths anchored neighbourhood shopping centre, with 6 specialty stores and 180 car spaces. Situated on an 8,923 sqm parcel of land, the Centre provides 3,768 sqm of GLA. Completed in November 2018, the centre is fully occupied with a Weighted Average Lease Expiry (WALE) of 11.3 years.
The Centre provides a strong weighting to non-discretionary retail, with the Woolworths supermarket (on a 15-year lease) and pharmacy (Optimal Pharmacy Plus, on a 10-year lease) making up for 89% of the rental income.
The Centre will be acquired on a cap rate of 5.5% which equates to $5,441/sqm.
APIL is seeking to raise an initial $11.6M from retail investors. APIL will hold and manage the assets for the Fund's initial term of eight years to May 2029.
Additional properties are expected to be situated in convenient consumer precincts with proximity to major traffic routes. The properties will have a high tenant appeal, with a focus on non-discretionary retail categories that are "essential" in nature. APIL will issue further equity to fund further acquisitions based on a unit price that equitably takes into account updated valuations and expenses.
The Fund is targeting distributions of 6.0% – 6.5% p.a. once the portfolio has been fully acquired. Core Property Group have completed a review of the Fund and have estimated the portfolio is expected to deliver an Internal Rate of Return of between 5.0% – 7.5% p.a. (midpoint 6.2%) based on the Manager's assumptions and assuming a +/- 25 bps movement in capitalisation rates. The Fund has an estimated NTA of $0.85 per unit following the acquisition.
Our Views
We like the thematic of investing in neighbourhood non-discretionary retail centres. The pandemic has proven these assets to be far more resilient than their much larger counterparts. Long term lease commitments from major supermarket operators under pin the rental income stream from the assets.
APIL are an established Investment Manager having established 28 property syndicates since 2001. The majority of their acquisitions have been in the Neighbourhood Retail, Large Format Retail and Commercial sectors.
The fees in the Fund are high which is typical of retail offers in the market. Core Property Research describe the all in cost of fees equal to 7.5% of the total cash flow. By comparison Chauvel Capital (a related entity of the author) has established a Neighbourhood Convenience Fund for an institutional client with an all in cost of fees of 4.1%.
The Fund returns expected by APIL are acceptable given the Fund is acquiring completed assets on market, however the NTA after acquisition represents a significant discount to the issue price. This suggests there are significant upfront fees and costs, including stamp duty, which are being absorbed up front and only recouped from the capital gain over the 8 year period.
Attached is the Core Property Document Review.
Fund Overview
| | |
| --- | --- |
| Responsible Entity | Australasian Property Investments Limited |
| Fund Manager | Australasian Property Investments Limited |
| Fund Size Target | $11.8M (initial) |
| Fund Open | 30 March 2021 |
| Fund Raising Close | TBA |
| Fund Term | 8 years |
| Target Return | 6.2% IRR |
| Liquidity | Illiquid |
| Investor Type | Retail |
| Target Assets | Coolbellup Village Shopping Centre, Coolbellup WA |
Disclaimer: The information contained on this web site is general in nature and does not take into account your personal situation. You should consider whether the information is appropriate to your needs, and where appropriate, seek professional advice from a financial adviser.