Altis sell final LFR Centre in Lake Haven
19 July 2021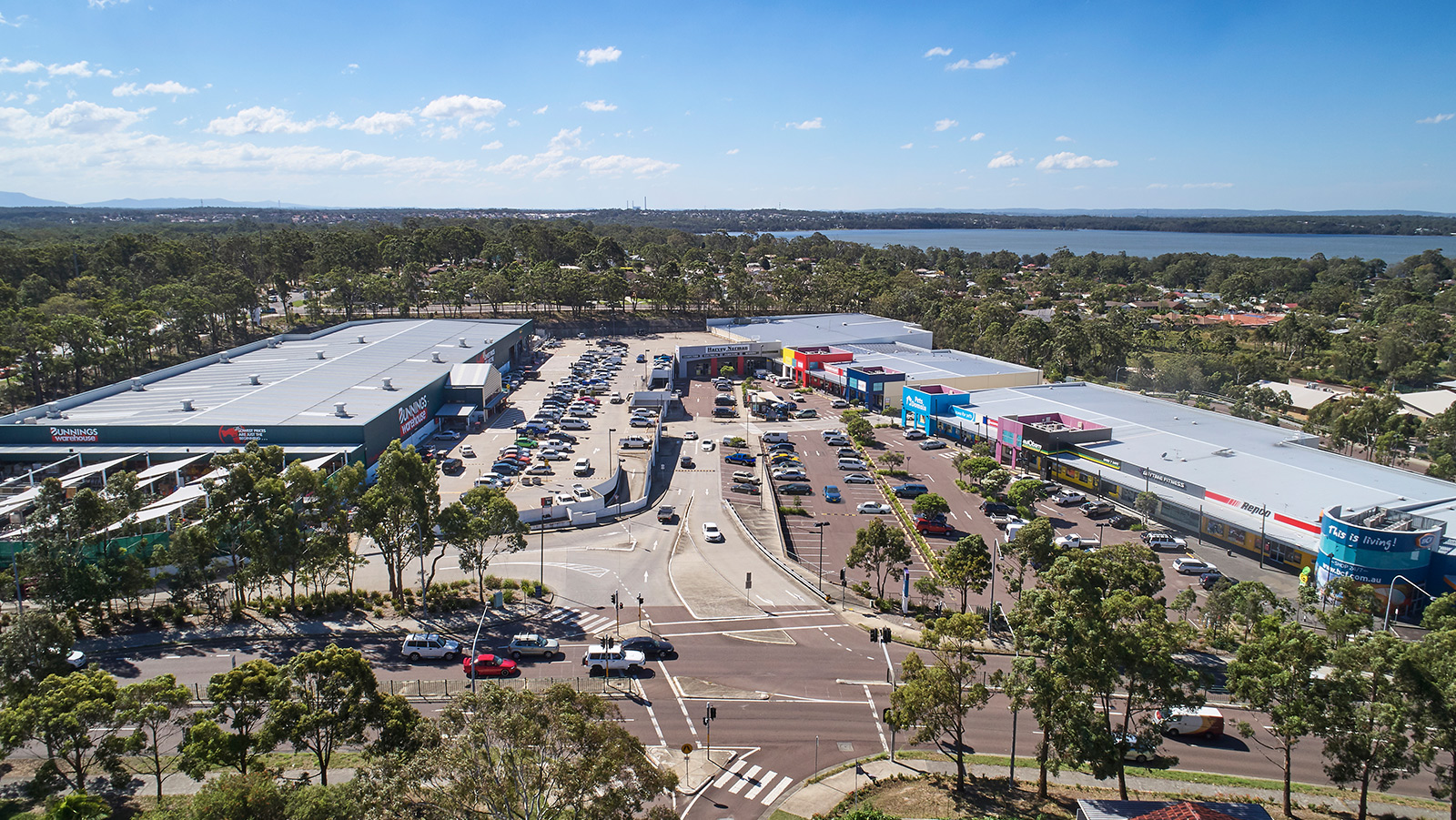 Altis Property Group have settled on the sale of the Lake Haven Homemaker Centre, marking an end of their exposure to the large format retail sector.
The Lake Haven centre sits on a 5.1ha site in Charmhaven, on the NSW Central Coast midway between Sydney and Newcastle. The Centre comprises a gross lettable area of 21,768sqm and is leased to national retailers, including Harvey Norman, Repco, Anytime Fitness, Autobarn, BCF, Beds R Us, Godfreys, Barbeques ­Galore and Beacon Lighting. The site also contains a vacated Bunnings tenancy.
Altis acquired the Centre in 2014 for $40.5m and have now sold the Centre for $46.25m to private investment group, Metro Diversified Property Group with settlement completing on the 9th July 2021.
JLL's Nick Willis and Sam Hatcher brokered the sale.
Nick Willis said "The LFR sector has evolved over the past 10 years and investors have awoken to the risk-adjusted returns it offers in comparison to the other retail sub-sectors. The investor demand in recent years has been further enhanced by the sectors retailer performance, rent collection reported throughout COVID-19 and value add potential through the land rich nature of these assets"
Sam Hatcher said "It is evident through a recent sales campaigns for LFR assets the increased volumes of maiden capital now looking to deploy into the sector."
Altis elected to sell out of the large format retail sector in 2018 as it focused more of its attention toward the industrial & logistics sectors. At the time Altis held 4 large format centres hoping to secure $500m for the portfolio. Along with the Lake Haven Cetnre, the portfolio included;
Homemaker The Valley in Brisbane's Fortitude Valley (sold to Arkadia Capital Group for $170m),
Homemaker Greenway & Greenway Plaza (sold to Aventus for $112m) and
Homemaker Prospect (sold to Dexus for $64m).
With the sale of the final asset at Lake Haven, Altis raised just $392m
The purchaser of Lake Haven, Metro Diversified Property Group acquired the Centre in an off market approach to Altis.
The Group has also acquired the Blaxland Home Centre in Campbelltown for $47m from Intergen Property Partners and the Homebase Wagga Centre for $46m from Professional & Industrial Alliance Pty Ltd.