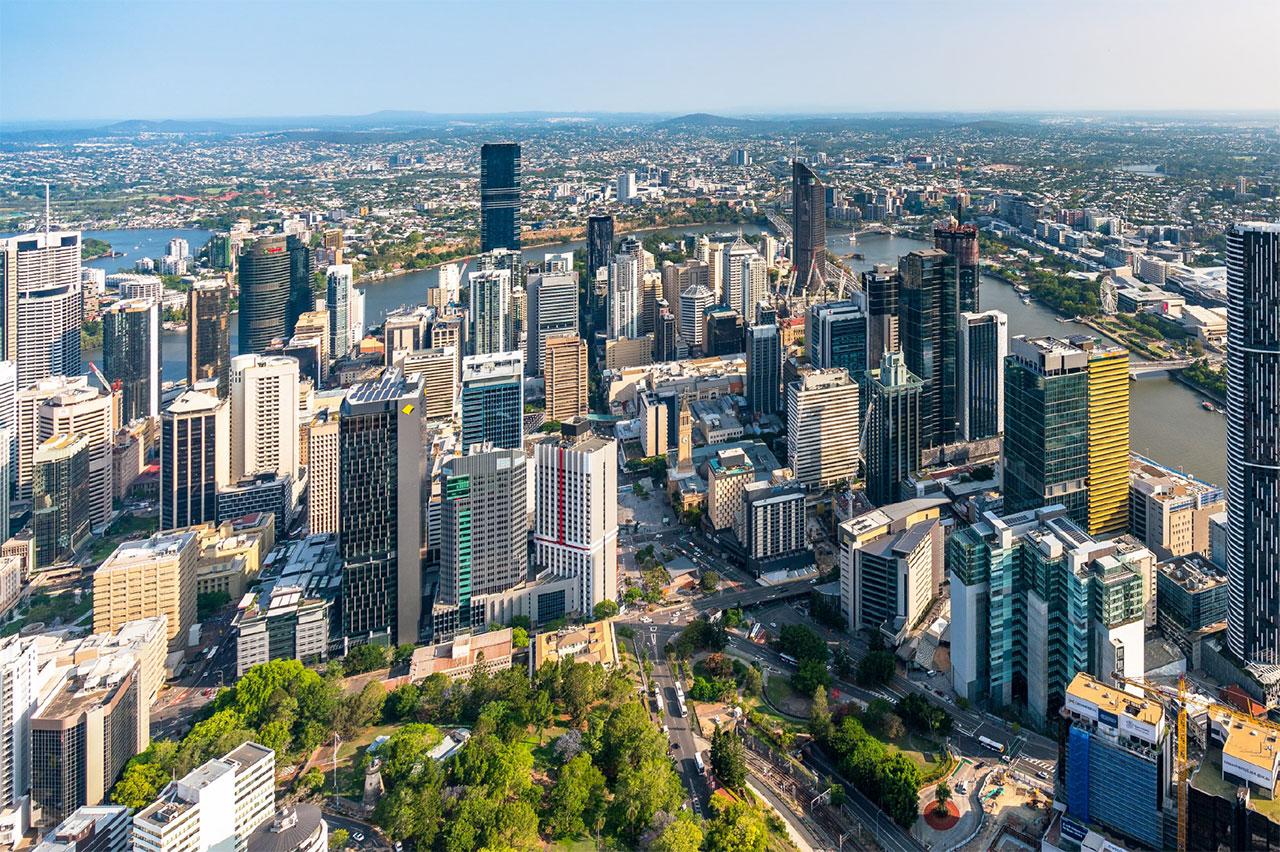 Transaction levels were down in Brisbane's suburban office market last year as overall activity fell, but sales are expected to pick up in 2023, according to the latest Knight Frank research.
Knight Frank's Brisbane Suburban Office Market Report February 2023 found there was a total of $266.66 million in transactions above $10 million recorded in Brisbane's suburban office market during 2022, a 44 per cent drop on the record $479 million in 2021.

Knight Frank Partner, Research and Consulting, Queensland and report author Jennelle Wilson said despite the fall in sales last year activity remained above pre-COVID levels.
"Brisbane's suburban market has proven to be quite resilient in the face of falling investment volumes across investment markets, which has come about due to the cost of debt increases," she said.
"While 2022 volumes were lower than 2021, the suburban market overall has seen a significant upswing in total transactions recorded across the region over the past two years.
"The record $479 million recorded in 2021 was almost as much as the previous three years combined, from 2018 to 2020."
Knight Frank Director, Head of investment Sales in Queensland Blake Goddard said in the short term Brisbane's suburban office investment market was being impacted by the global cost of debt, but sales volumes were expected to rebound in 2023.
"As with most capital markets the Brisbane suburban investment market slowed down from April 2022 for a number of months, with two thirds of the annual turnover recorded in the second half of the year," he said.
"Recent sales activity has been dominated by modern or brand new stock in Hamilton or Cannon Hill which have seen the majority of suburban office park activity in recent months."
Mr Goddard said the maturation of the Brisbane suburban market has seen it emerge as an important asset class to include in a balanced portfolio, particularly for domestic investors.
"The sector is dominated by domestic buyers, but overall there is broad buyer demand, ranging from private investors through to smaller REITs and wholesale funds, which should assist to return volume to the sales market in 2023," he said.
"Suburban office investments are attractive to those seeking exposure in the office market at a lower price point and outside the CBD and surrounds."
Knight Frank Director Investment Sales Queensland Matt Barker said: "Assets secured with strong core tenants that are well positioned and ESG accredited will remain strongly sought after as suburban office precincts offer unique benefits, including higher car parking ratios, lower maintenance assets and more recently, lower vacancy which in turn is providing rental growth across the market.
"Longer term, Brisbane remains poised to benefit from the Golden Decade leading into the Olympics, with major infrastructure coming online in the coming years which will only help better connect the suburban office market to the traditional office precincts."
There has been limited supply in Brisbane's suburban office market, with only 7,088sq m added to the pipeline during 2021 and 2022, but supply is set to surge in 2023, according to the report.
Just under 17,000sq m is currently under construction, spread across the major office parks, and 2023 completions are expected to be the highest in seven years.
Suburban office tenants are being drawn from a range of industries which favour the amenity and convenience of an office park location.