Abacus Earnings down but Core Assets contributing to outlook.
18 February 2021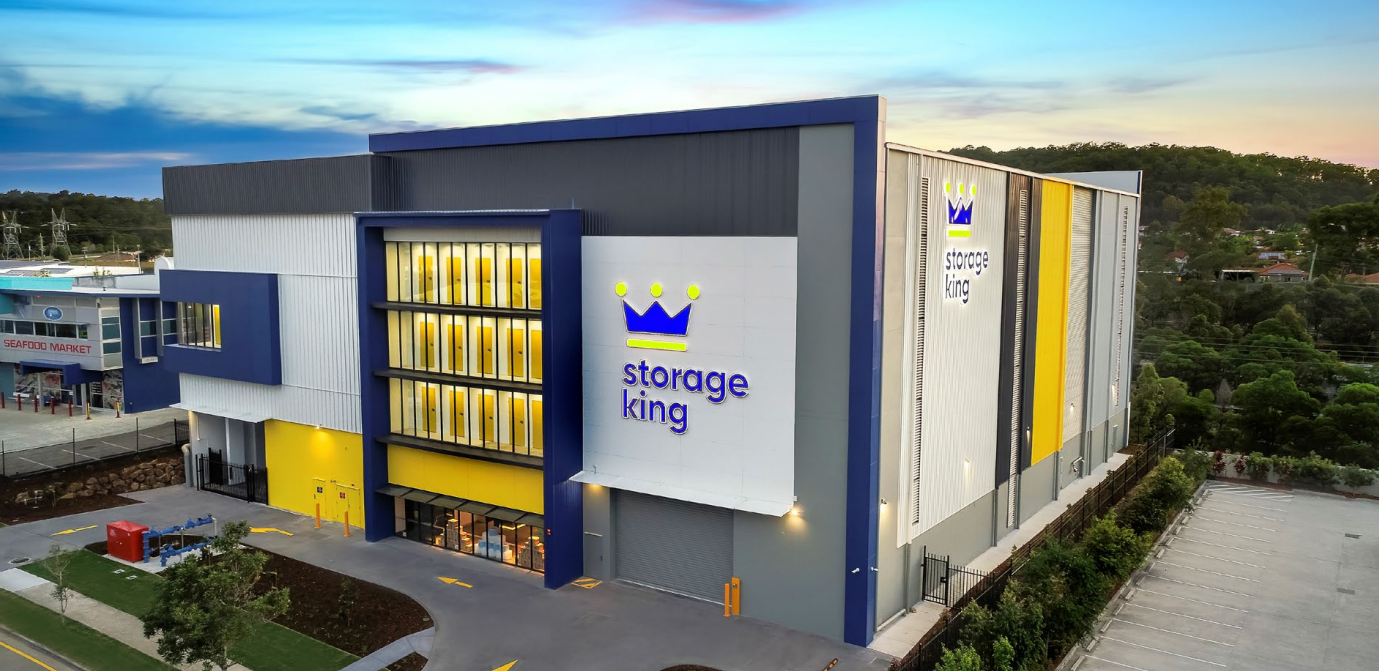 Abacus released its results today revealing a decline in Earnings per Share of -14% mostly due to additional securities hitting the register during the period as well as from lower actual earnings rom non core assets.
Distributions for the first half were down -10% on the previous corresponding period and whilst Abacus confirmed a payout ratio for the balance of the year of 85% – 95%, the Group stopped short of providing earnings & distribution forecasts.
Total Earnings were down -9.9% to $60.6 million however the Commercial portfolio contribution increased 23.9% to $41.5 million and the Self Storage portfolio contribution increased 17.4% to $31.7 million, both as a result of acquisitions and rental growth.
Abacus holds a Core portfolio of Self Storage (41%), Office (41%) and Retail assets (5%) worth circa $3.6bn. A Non Core portfolio of $183m in residential assets is being worked out.
Financial Highlights
Group statutory profit of $151.8 million in HY21, up 85.0% from $82.1 million in HY20
Abacus Funds from Operations (FFO) of $60.6 million, down 9.9% from $67.3 million in HY20, with increased contribution from key sectors
FFO per security of 9.06 cents, down 14.4% from 10.59 cents in HY20
Distribution per security (DPS) of 8.50 cents, down 10.1% on HY20
Distribution payout ratio was 94% of FFO
Gearing at 18.2%, down 830 basis points on FY20
Net tangible assets1 (NTA) per stapled security of $3.26, down 1.8% on FY20
The Groups Office portfolio has seen a like for like drop in income of -2.2%, with vacancy of 90% and a WALE of 4.1yrs. Rental collection through the period was 96% with rental waivers provided to just 2% of total billings.
The Self Storage portfolio is showing revenue growth of 1.8% and an occupancy of 88%. Occupancy across some states dropped 6bps during the depths of the COVID lock down but has recovered to be higher on average than 2019. Abacus completed the acquisition of the Storage King platform business in December 2020 which will provide enhanced capabilities in asset selection and development as well as operating efficiencies across the portfolio.
Over the course of HY21, Abacus has successfully deployed $205 million of capital into their key sectors of Office and Self Storage. This was achieved through a series of acquisitions and joint ventures and funded with a combination of debt and the divestment of non-core assets, notably these investments included:
201 Elizabeth Street, Sydney NSW – final tranche settled of a 32% interest for $202 million2 with a Charter Hall lead consortium
Self Storage – $94 million of acquisitions and $50 million for the remaining 75% of the Storage King operating platform
In addition, the Group achieved repayment of $48 million of residential land and mortgages during the period. Abacus continues to reduce exposure to its non-core legacy investments, particularly in the Residential Land and Mortgages sector.
In aggregate, these transactions have continued the transformation of the balance sheet, with 89% of total assets now deployed in key sectors of Office and Self Storage.
Abacus' Managing Director, Steven Sewell, commented "Following an active half year including the Entitlement Offer, Abacus is in a position to extend its strong track record of investing into long term value enhancing assets.
Realisation of non-core assets, together with the funds raised from the Entitlement Offer provides substantial acquisition capacity, ensuring Abacus will be in a strong position to continue to take advantage of opportunities in our key sectors of Office and Self Storage."
Self Storage portfolio
FFO contribution increased 17.4% on HY20 to $31.7 million.
Portfolio valuation increased by $97.5 million or 8.4%, cap rates compressed 50 basis points to 6.08%.
Self Storage portfolio is valued at $1.5 billion with the number of stores expanded to 92.
RevPAM increased by 1.8% across the Self Storage established4 portfolio over HY21, driven by quality of locations and operating platform strength.
Passing yield of 6.0% on established portfolio valued at $812 million.
Multi-pronged growth strategy with over $150 million of acquisitions, including acquisition of the remaining 75% of operating platform Storage King for approximately $50 million on 30 November 2020.
Commercial portfolio
FFO contribution increased 23.9% on HY20 to $41.5 million.
Portfolio valuation decreased by $3.6 million or (0.2%), cap rates were relatively steady at 5.63%.
Commercial portfolio is valued at $1.8 billion.
Active leasing and asset management strategies delivered:

Office net property income growth of 33.9%6 to $34.6 million, and
Retail net property income growth of 13.1%6 to $4.8 million.

Rent collection resilient in COVID-19 context with 96% of Office and 87% of Retail rents collected. $1.1 million and $0.7 million of waivers were provided in the Office and Retail portfolios respectively.
The Entitlement Offer completed in early December raised $402 million and provides Abacus with over $900 million of acquisition capacity.
Abacus' Chief Financial Officer, Rob Baulderstone, commented "Following completion of the Entitlement Offer and other capital recycling initiatives, Abacus has a solid Balance Sheet with healthy levels of liquidity that position us to support future growth initiatives."
In a post balance date announcement, the Group has entered into a Development Joint Venture with Walker Corporation to jointly plan development and own the asset at 710 Collins Street, Docklands VIC.
Non-core and legacy investments update
The Group continues to successfully execute on its stated strategy to realise legacy exposures. Non-core assets reduced by 26% during HY21 and now represent 4% of total assets, or $135 million.
The approach remains for legacy interests at Camellia and our remaining component of land at Riverlands in Milperra to continue value enhancement activity – including gazettal, planning approvals, sub-division, and aim for optimal market conditions in which to realise our equity.
Sustainability focus embedded in our business operations
Sustainable practices and enhancements continue to be embedded into how we conduct business at Abacus. During HY21 Abacus set clear sustainability targets to improve our environmental performance, transparency and accountability. Our targets are focused on energy, emissions, water and waste across our property portfolio and were developed in conjunction with our asset management team. To achieve these targets, we have developed sustainability improvement pathways for our assets which are aligned with our operational and capital works upgrades.
In light of the COVID-19 pandemic, the focus for the team at Abacus continues to be on providing safe and healthy environments and supporting our people and customers. Establishment of our centralised COVID Support team facilitated direct and timely communication with our customers. Together and in collaboration with our asset and operating partners and customers we will continue to navigate this evolving situation.
Summary and Outlook
Abacus remains a strong asset backed, annuity style A-REIT specialising in the Office and Self Storage sectors.
Abacus' Managing Director, Steven Sewell commented "A combination of established and new collaborative joint ventures has created enduring investment opportunities and facilitated our capital recycling program."
"With 89% of total assets now deployed in Office and Self Storage investments, the size, nature and market positioning of these key sector investments will permit the Group to deliver recurring income and value creation over the long term."
Given the prevailing market conditions, the Abacus Board expects that the distribution for FY21 will reflect a payout ratio of between 85 – 95% of FFO
Our Views
Abacus are focused on investing in long term annuity style assets in the Self Storage Sector and Office Sector.
Assuming the group repeat their distribution amount in the balance of FY21, total distributions would represent a yield of 6.5%. The Group are trading at a -24% discount to NTA, partly reflecting the capital raising per year end and ahead of the acquisitions which were completed post balance sheet date.
The Office investments appear to be well positioned to withstand any office sector structural changes following COVID, as a result we expect further growth in revenue to support earnings growth.
We are not unfavourable toward the Self Storage sector and the internalisation of the Operator will assist any leakage in margins that can often occur. Operating arrangements are increasing moving toward non-contactless and digital arrangements which help to reduce the traditional operating risks. These risks, as well as the discretionary nature of the sector have traditionally seen pricing in the sector to be softer than other asset classes.
Notwithstanding this, we feel that the 6.5% distribution yield is reflecting these risks.
ABP are on our recommend alternatives list.